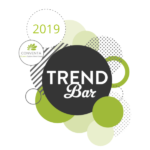 On June 24 event managers, hotel managers, association representatives and MICE-industry experts gathered at first Conventa Trend Bar in Lviv to talk about destination marekting. Gorazd Cad – the co-founder of Conventa Trade Show, CEO and owner of Toleranca Marketing and editor-in-chief at Kongres Magazine spoke about effective practices of marketing of destinations, events and brands through 20 different cases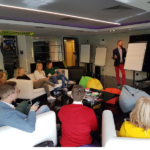 On the invitation of Gdansk Convention Bureau part of our team participated in an informative and interactive workshop on 13th-15th of May in Gdansk.
Meeting gave opportunities for Convention Bureaux from Gdansk, Poznan, Turku and Lviv to share their experiences, exchange knowledge, start new contacts and learn from one another.