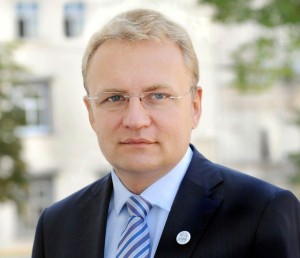 Dear Meeting Planner!
On behalf of Lviv City Council, I would like to thank you for your interest in Lviv.
Lviv is not called Europe's Last Hidden Gem for no reason. It is a city steeped in architectural splendor and old world charm and an established cultural and scientific centre. It is becoming a modern hub for business with a vibrant and youthful population of over 757,000, many of whom are university students and future business leaders.The old world charm of the city centre with its active Café Society is a mix of locals connecting for business or pleasure and tourists relaxing over coffee or beer. But these are not reasons to consider Lviv for your meetings. Successful meetings take people out of their own environments and put them in creative think tanks to explode their notion of reality for a few short days, and send them back transformed. The Lviv Convention Bureau understands this and will help you plan meetings for ultimate success.
Lviv has a history of hosting international meetings, starting from the Galician National Exhibition in 1894 to the Presidential Summit for Central European Countries in 1999, and the successful UEFA European Championship 2012. Our new airport, 100's of rooms in top-rated hotels, and unique and inspired venues can make a successful meeting much more memorable. Plus, we would love to have you here. Plan your next event in Lviv and discover for yourself the power of Ukrainian hospitality in 2017.
Sincerely,
Andriy Sadovyi
Mayor of Lviv