On May 5, the management of the largest stadium in the western regions of Ukraine presented a new strategy for the development of the location. To explore venue came partners who have already organized their events on the territory, as well as agencies that are just getting acquainted with the space.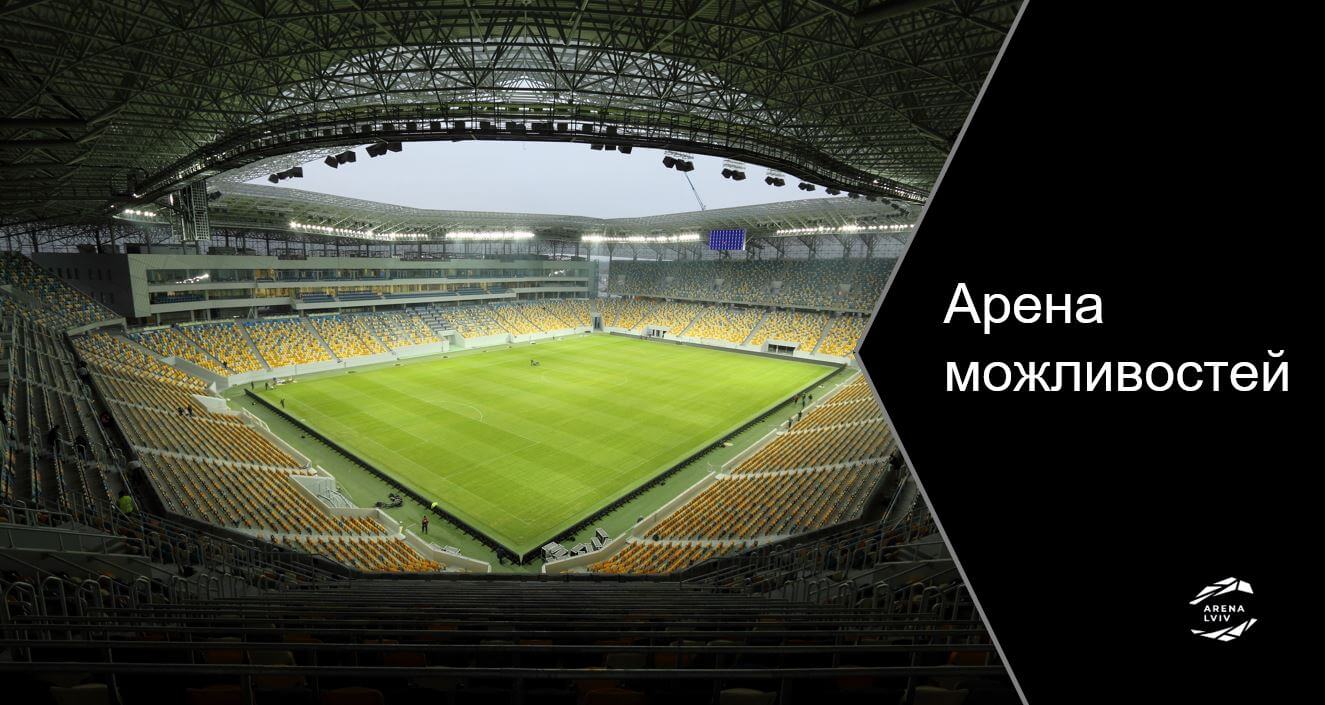 Denys Rynskyy, Commercial Director of Arena Lviv, notes: «We strive to turn the venue into a real center of sports, cultural and business life. Cooperation with representatives of various spheres activates «Arena Lviv», will give impetus to the implementation of cool ideas, development of sports, business, leisure.
It is not just a stadium, but a multifunctional venue for various events – from top-level sports tournaments in the stadium bowl to business conferences, presentations, briefings, seminars and even corporate events!»
After a tour of the location, presentation of its new opportunities, the guests worked out models of cooperation, creative about future joint projects over a cup of coffee.
«Arena Lviv» invites to cooperation:
sports federations, sections and clubs;
cultural and public organizations;
agency event;
wedding agencies and wedding organizers;
organizers of private holidays and celebrations;
marketing agencies, marketers and PR specialists;
advertising agencies and production specialists;
promoters and event organizers;
owners and organizers of business events, operators of the MICE industry;
organizers of fairs and exhibitions;
entrepreneurs engaged in entertainment activities, attractions, quests and other shows;
travel companies, operators and guides;
photographers;
technical contractors, rental companies, engineers and producers.
For each location can become a place of new opportunities, unique projects, productive cooperation.