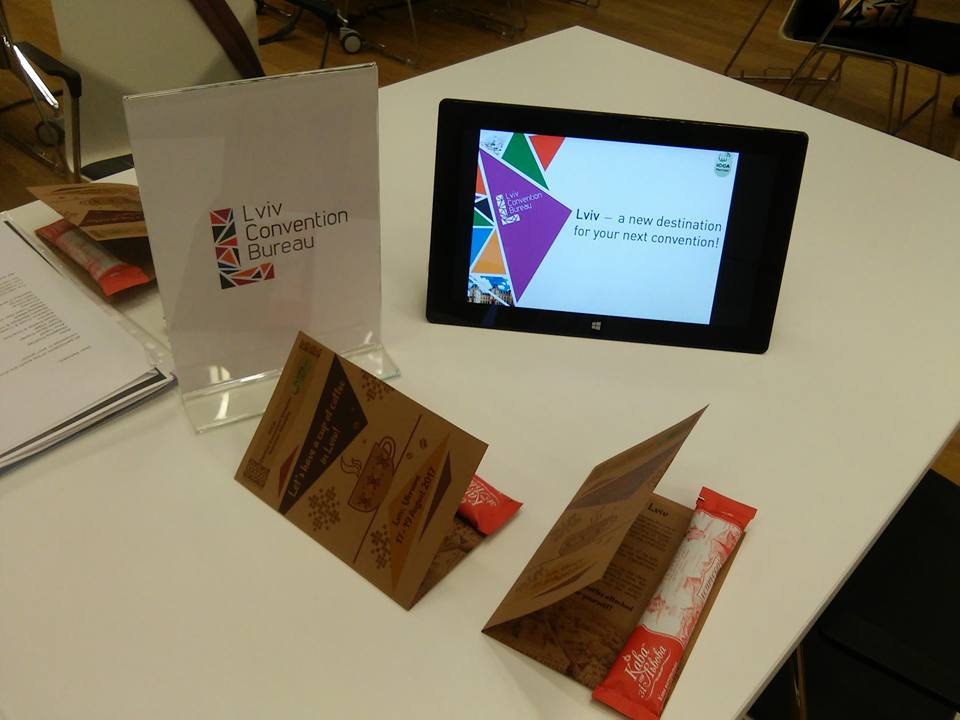 On February 3, Lviv Convention Bureau presented Lviv at MP Fast Date in Krakow. The delegates held 17 individual meetings with Polish meeting planners and representatives of corporations. The participants received presentation booklets and invitations to ICCA Central European Chapter Summer Meeting, which is to be held on August 17-19, in Lviv.
To get acquainted with business hospitality of the city Lviv Convention Bureau suggested Polish colleagues to join the FAM trip in April. Tour participants will have the opportunity to visit unique locations for conferences and business events, creative spaces, venues for corporate meetings and incentives.
MP Fast Date – a series of individual meetings between meeting planners and MICE-agencies and organizations. During 15 minutes' talks exhibitors from Poland and abroad are able to offer meeting planners new locations and new solutions in the MICE-industry.