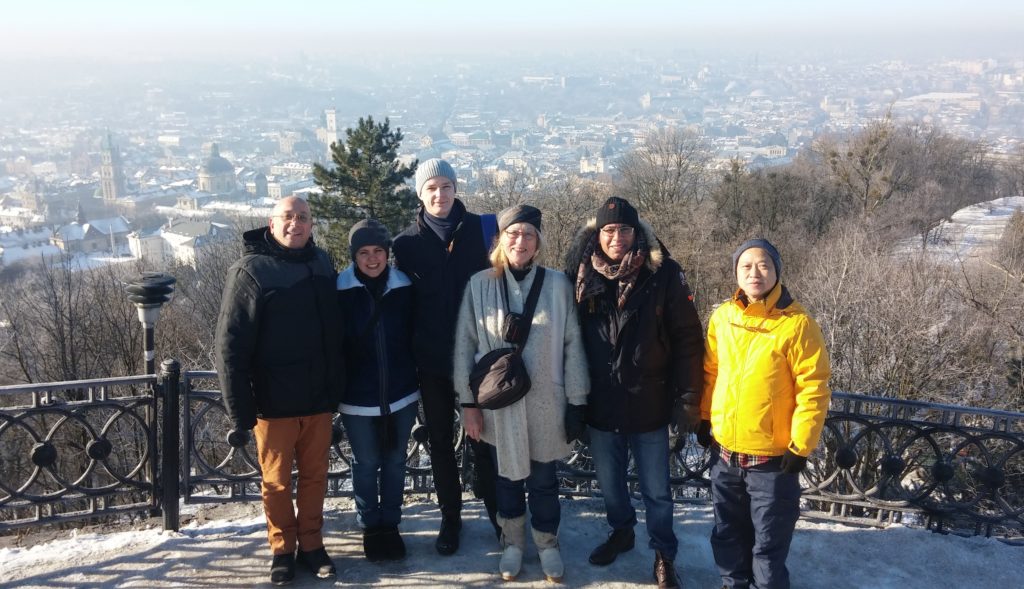 On February 15-17, 2017 international meeting planners from Poland, France, Sweden, Turkey and Hong Kong visited Lviv for a FAM trip. For 3 days participants have made a site inspection of more than 20 venues for business and cultural events in the city center and suburbs.
FAM trip started with visiting Premier Hotel Dnister, Swiss Hotel and Leopolis Hotel.  Traditionally participants made site inspection of the House of Scientists and Lviv Opera and Ballet Theatre, which were unique locations for large-scale special events.
City tours such as "Lviv Night Guard" and "From Walk to Drink" helped foreign guests to get to know Lviv history. Walking through the narrow streets and admiring the panoramic view from the highest point of Lviv – the High Castle, they had chance to feel themselves residents of the old city.
Next days international meeting planners visited the largest Lviv conference center at Arena Lviv stadium, conference halls in "Astoria" and "Ramada" hotels, and a new interactive museum and contemporary art space "Lvivarnya". The participants also had an informative meeting with Lviv City Mayor and professional conference organizers.
In addition to locations for business events, foreign guests had an opportunity to examine venues for corporate and incentive meetings. They found out a huge diversity and conceptuality of Lviv cafes and restaurants. When visiting the open-air museum "Shevchenkivskyi hai" tour participants have learned a lot about Ukrainian folk culture and traditions.
Special thanks for the help in organizing FAM trip to our partners: Premier Hotel Dnister, DikArt Event Company, !FEST Holding of Emotions, travel agency Trident and  Reisewelt Ukraine.
See photos by the following link.