Lviv Convention Bureau will take part in PCMA Convening EMEA educational event, which brings together experts from the corporate and association sectors – from international technology companies to medical associations – to discuss the challenges of the future.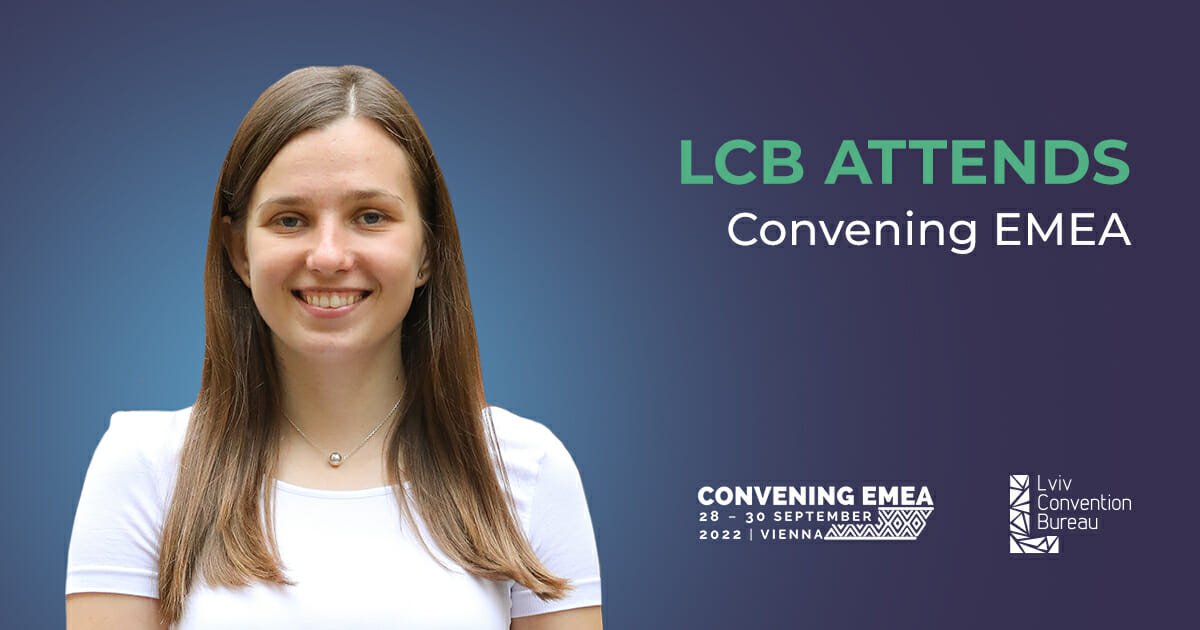 For LCB this is a great opportunity to establish new contacts with professional associations, talk about Lviv's conference opportunities, present key projects that the city is currently working on, and attract new partners for their implementation.
This is also another international platform where we will talk about the war in Ukraine, about supporting Ukrainians.
Organizers of the event Professional Convention Management Association – PCMA. This year, the event will have the maximum number of participants, about 400 business experts from 31 countries.
Under the theme "Together we move forward", participants can expect an immersive three days of engaging  content, panel discussions, workshops, and case studies in the Messe Wien Congress and Exhibition Centre focused on key topics of the future, engagement, and planning coupled with a highly curated offsite exploration afternoon and social programme.