When we look back and turn the pages of the passing year we can't hold back tears and believe that all this really happened, happened to us. It is not an easy task to sum up the conference industry in the city when the war is still going on. It seems impossible that life is actually not stopping here, that people keep on working. Miracle? On some level it is. 
The war stops normal life. Apart from all horrible things, the war means that tourism is over and business is on hold. All you can think about is how to survive. 
But we have to admit that Lviv is a relatively safe city. We do not hear artillery and not see tanks. However we have to find bomb shelters because of air rapid alarms, live for some hours without electricity and organize funeral ceremonies for our soldiers.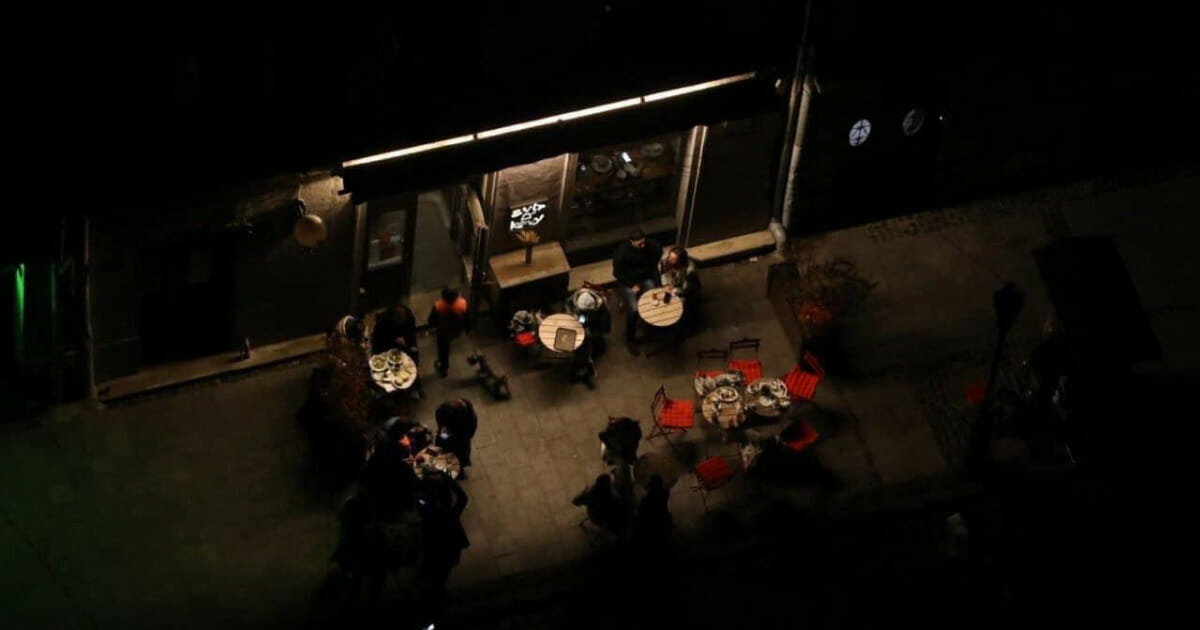 We are in better conditions than other Ukrainian cities. We have no right to complain. So we did not. We just tried in such circumstances to find ways to live and work in the new war reality. Somehow we made it. The year is almost done.  
Let us share with you how Lviv and its conference industry got through this 'fantastic' 2022. 
Brave to keep on working 
The hell of russian war paralyzed Ukrainians for 2-3 days in the beginning of a full scale invasion. We could not believe that in the 21st century in Europe a new stupid war is possible. Russians convinced the whole world that it is real. Our shock was not so long. After a few days people in Ukraine became one organism and acted simultaneously on every level to save the country. It sounds like an abstract from a fairy tale, but it is true.
Conference industry in Lviv did the same. Hotels, PCOs, restaurants, catering companies, video production services united to help. Hotels opened their rooms for those who fled from russian tanks, restaurants prepared food for territorial defense forces, for women with children. PCOs organized logistics near borders, railway stations and local institutions collected money for humanitarian aid. All of them became volunteers and at the same time kept on working.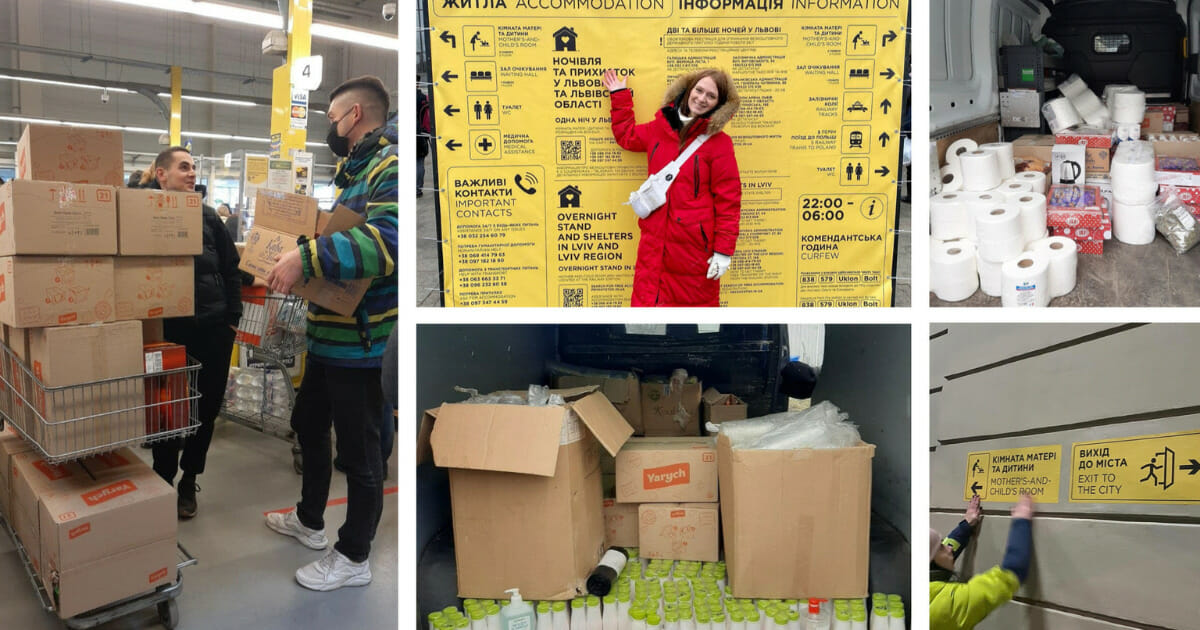 During the war in Lviv two new hotels were opened. One is Best Western Market Square and the second is Emily Resort and SPA.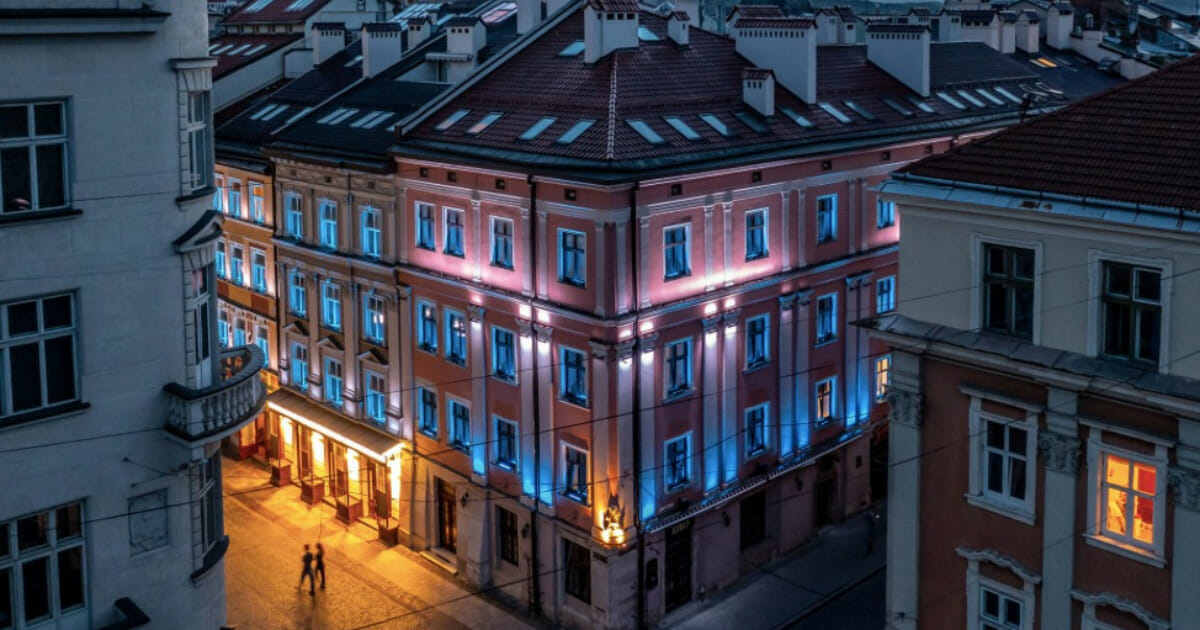 There were no official opening ceremonies because newly decorated rooms were full of people and bars in the cellar became places to hide from missiles.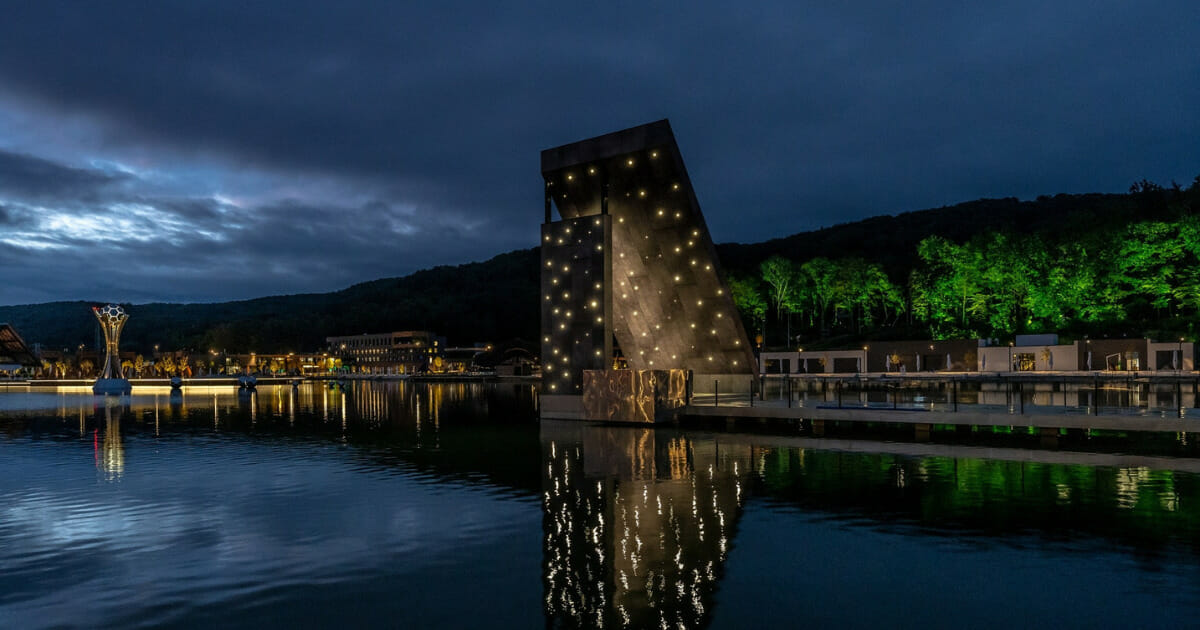 Catering companies and restaurants to survive and help people began to cooperate with charity foundations.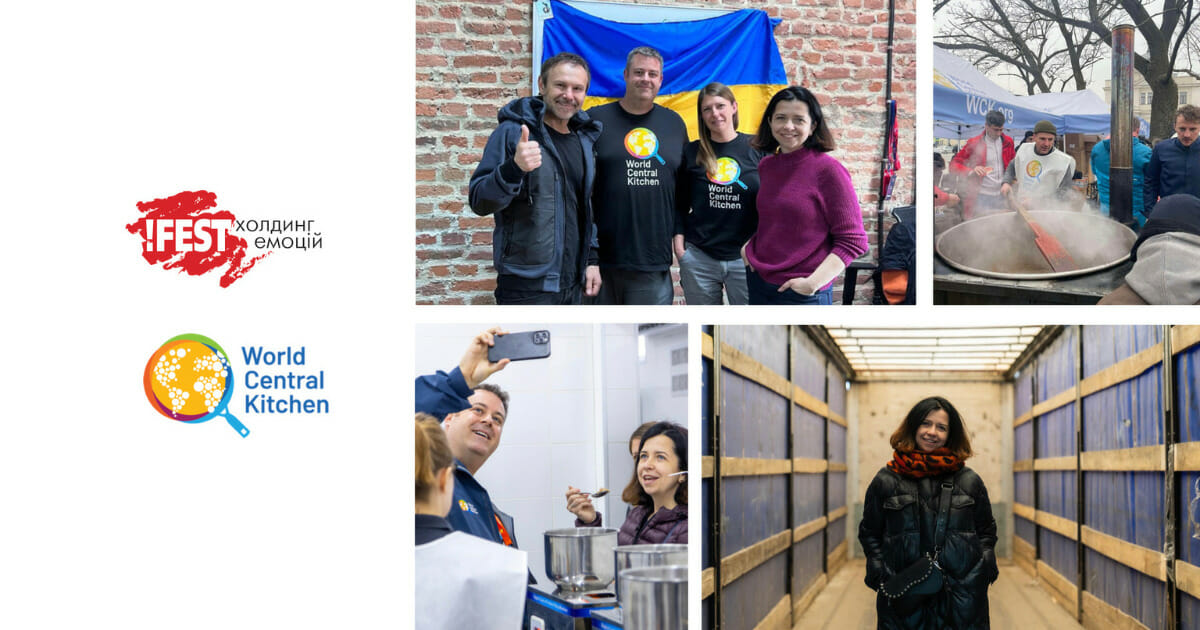 Fest catering company together with World Central Kitchen made a great job. During 8 months of war they prepared 4,5 million portions of food. Day and night work helped people to survive during the worst moments.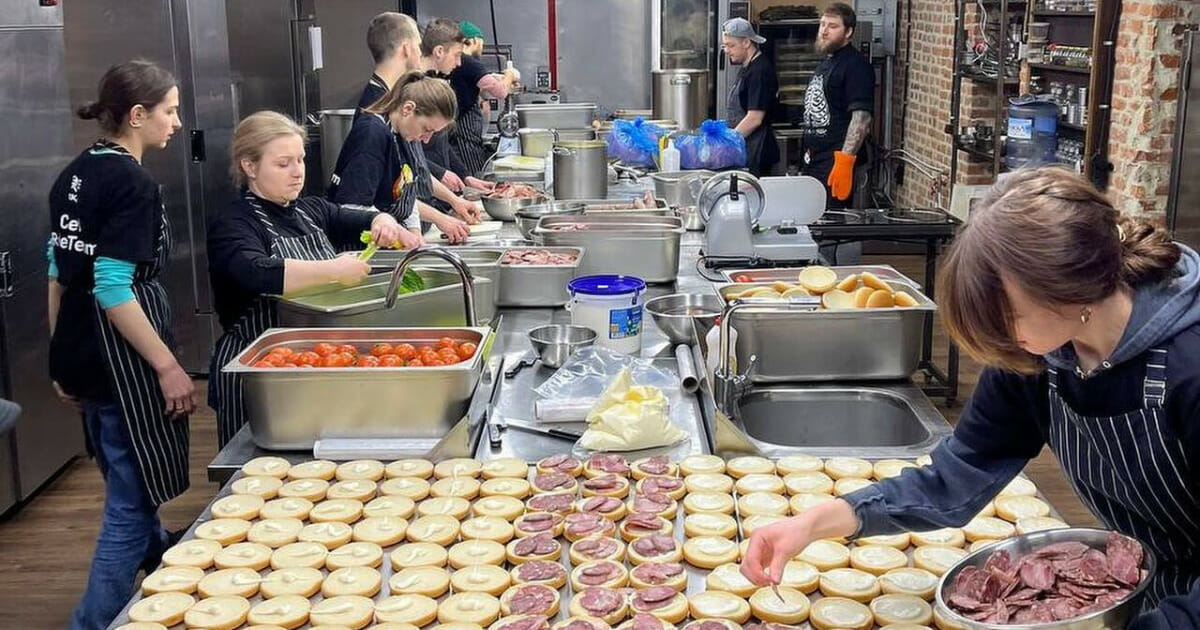 PCO 'Global Events' who in normal life organize huge festivals and conferences, created humanitarian hubs and collect stuff for people in need. 
And it is only some stories that pop up right now in our heads.
We recorded a video with our service providers in April. There they shared experience and emotions from the first months of the war. Watch here.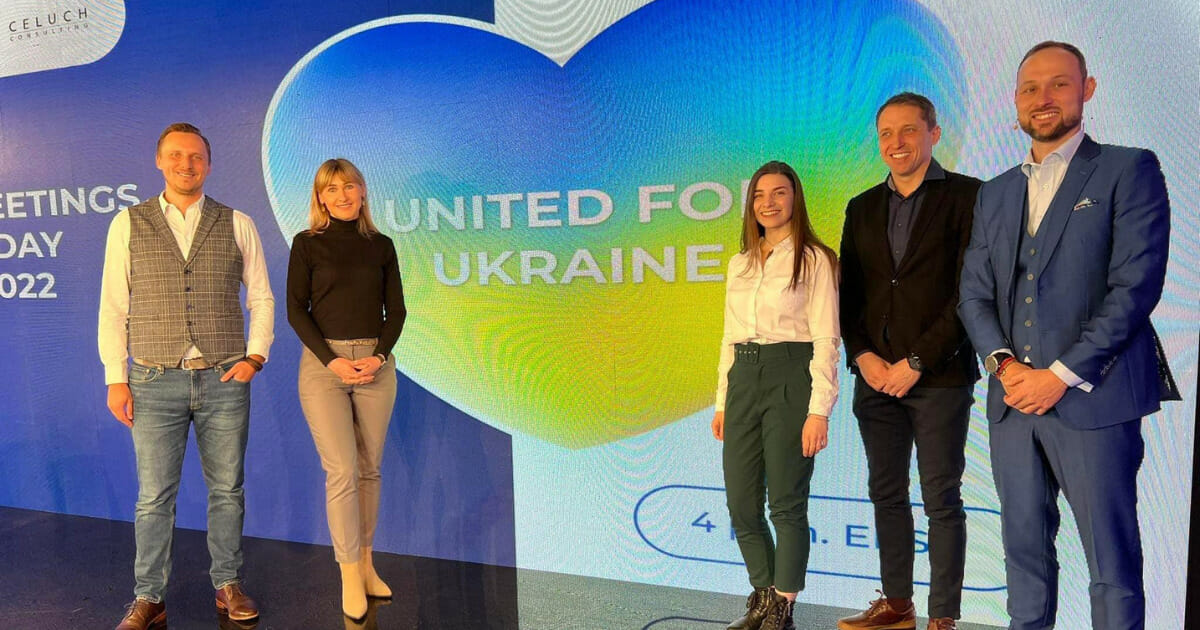 Lviv voice on international platforms
For all our industry this year was a time for recovery from COVID-19, time to rethink and find new business solutions. We finally met again offline at IMEX, IBTM, ICCA Congress and other industry platforms. We had a chance to hug and talk about new opportunities for our business.
But not for Ukraine and Lviv. This year instead of showing you our new venues, restaurants, invite you to hold your conference in our beautiful city, we told you all crimes that russians made with our people, we showed you damaged infrastructure, broken and robbed houses, killed children, murdered elderly and raped women. We asked you for support in spreading the truth, we insisted on stopping business with russian companies and encouraged you to make donations for humanitarian projects.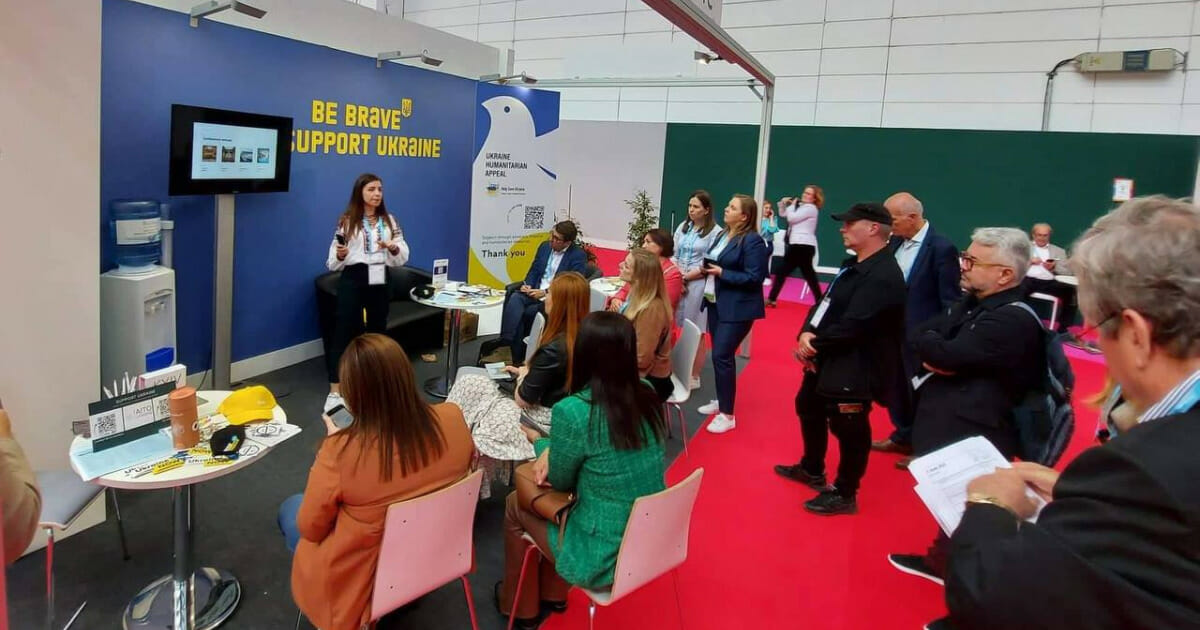 And you did. All our industry gave us a hand.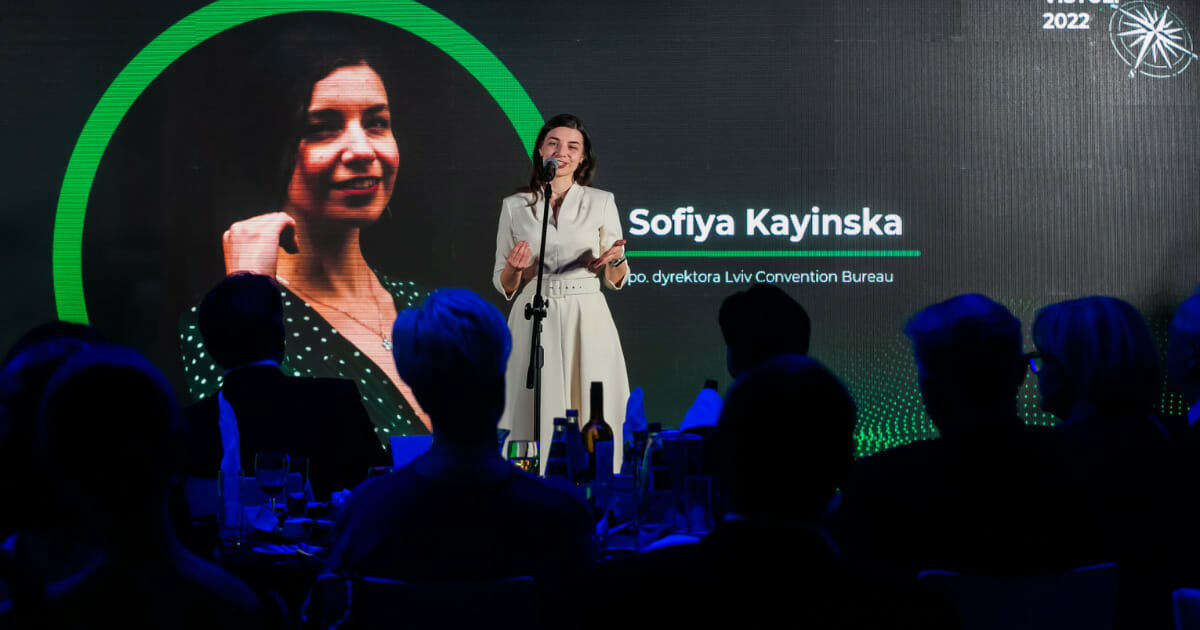 You suspended russia in professional circles, gave us a stage to speak up, collected money for Ukrainians, organized opportunities to learn more and share our story. You shared your experience and gave advice on how to move on.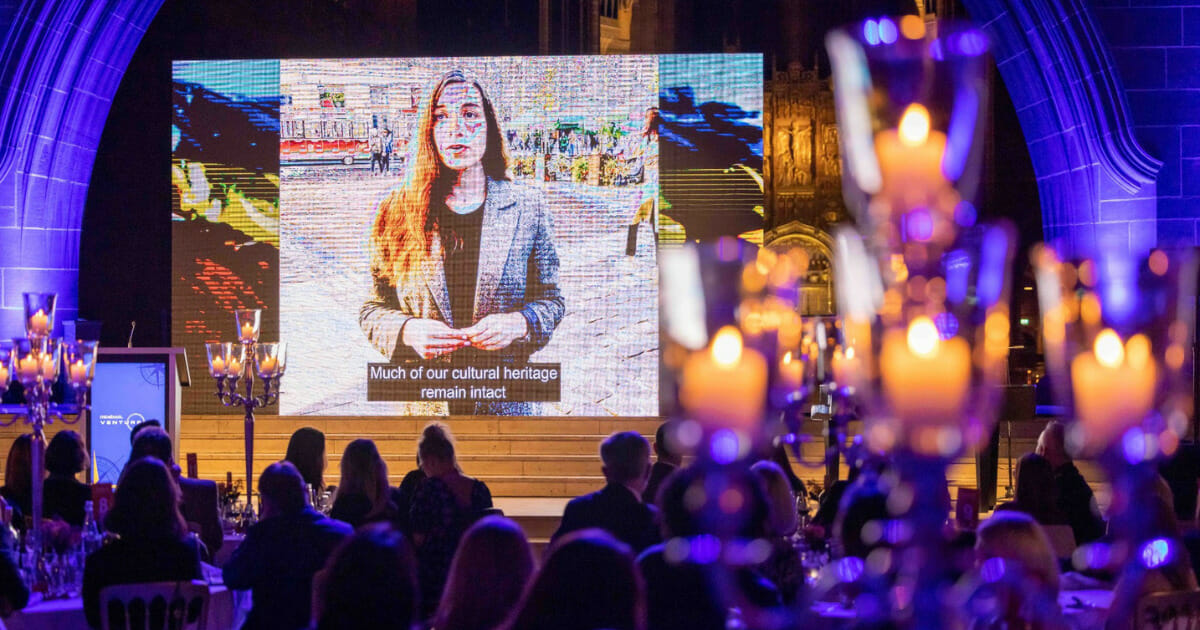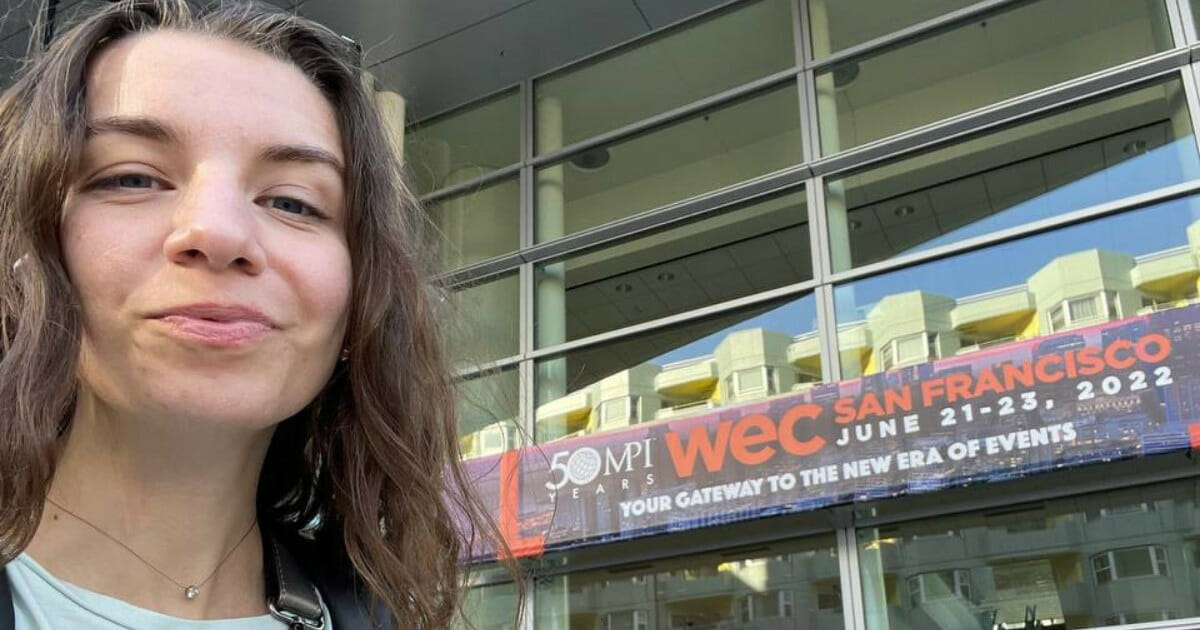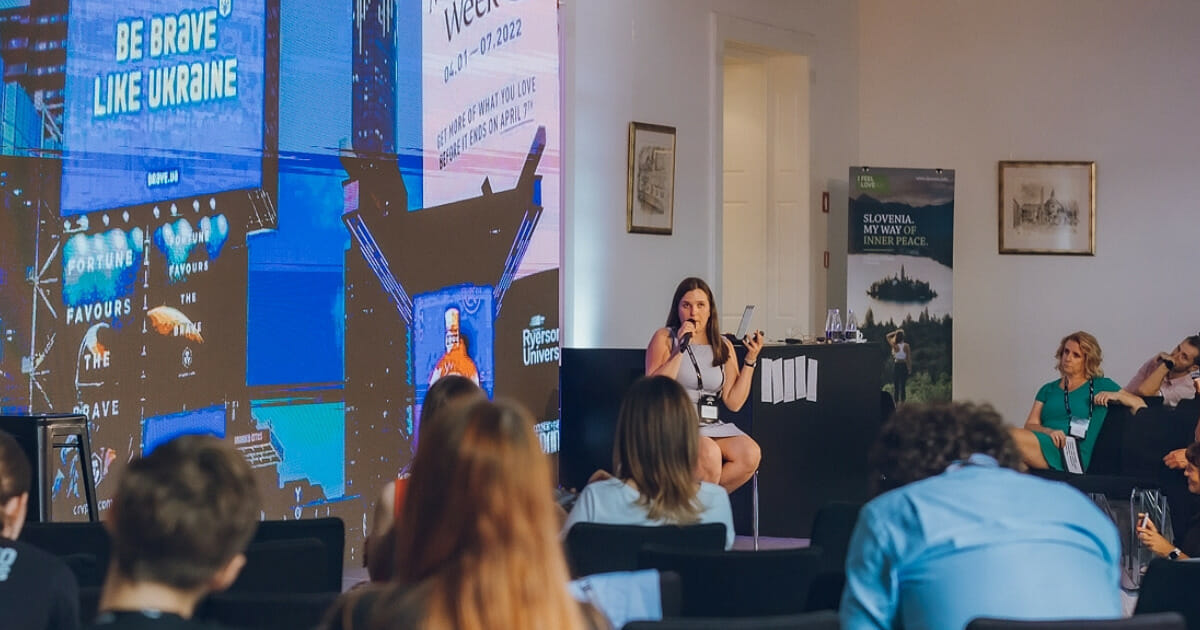 Lviv was heart, Lviv was seen, Lviv was a part of the community. A huge respect and gratitude for our good friends for those chances.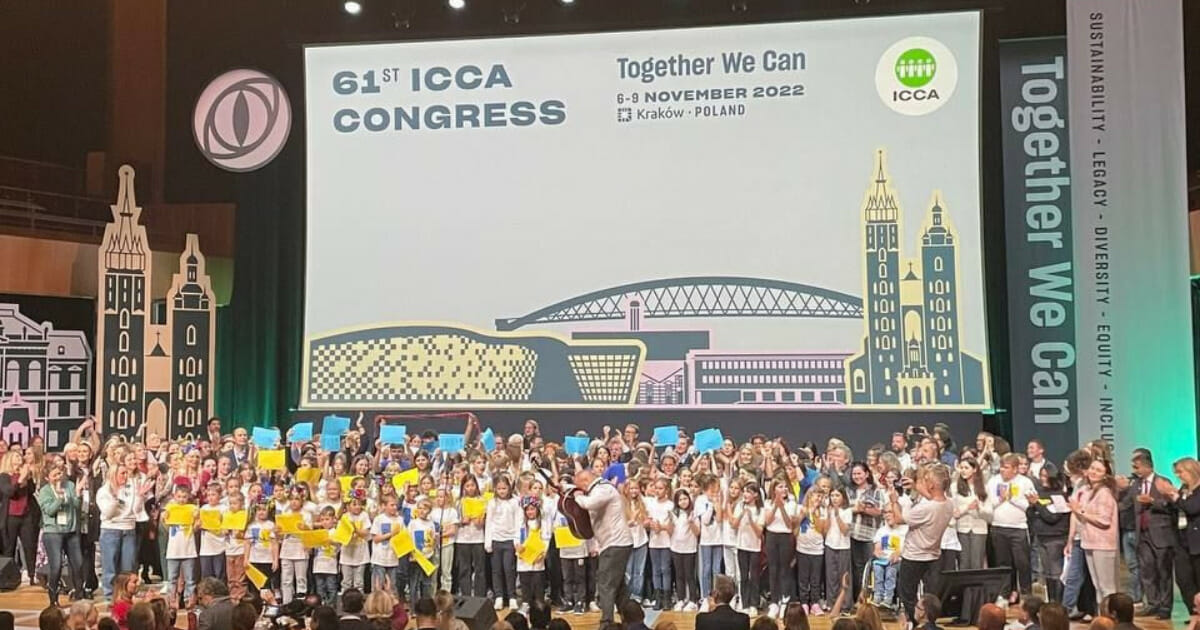 All these helped to build new connections and corporations that are needed to Lviv and Ukraine in the future. For example, we had amazing cooperation with Gary Grimmer and Bruce REDOR from GainingEdge.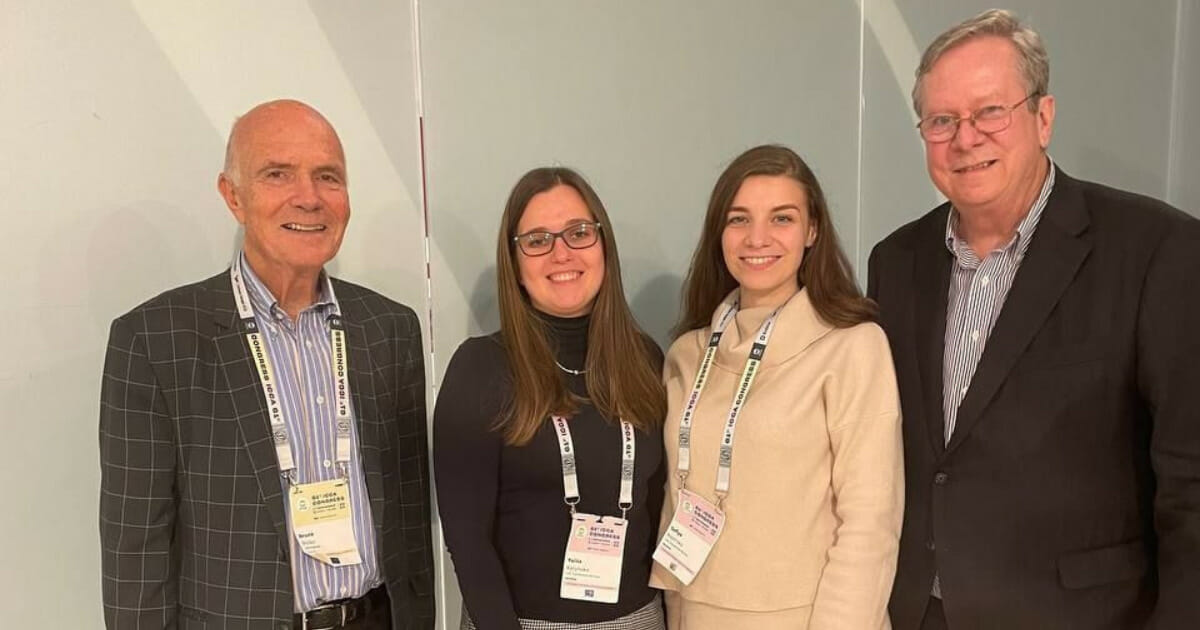 Meetings that matter 
Lviv conference industry keeps on living and adapting to the situation. City during the war united fantastic professionals and became one of the biggest shelters for temporarily displaced people, a huge center for humanitarian aid, hub for thousands of volunteers, a media center for hundreds journalists all around the world, office for diplomacy, a place for business relocation. 
Lviv became more than a cozy western Ukrainian city, it became the first stop for foreigners who came to Ukraine during the war with medical, social, humanitarian, military and business missions. 
All conferences, forums that were held in Lviv during the war were aimed at finding a solutions on how to help people.
There were no empty discussions and unreasonable topics. It was about results and impact: from the meeting where Zelenskyy met with Erdogan to Forbes Tech conferences.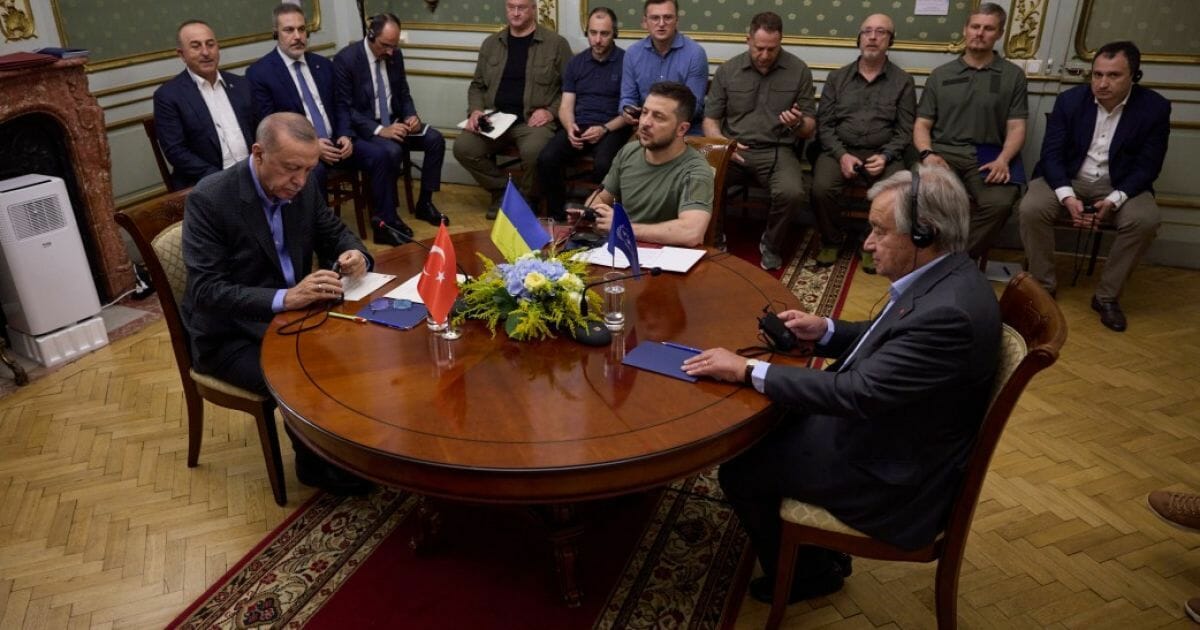 Lviv hosted all these important events. Lviv suppliers gave the best services and were the best partners. These events collected money, created new ideas, united people.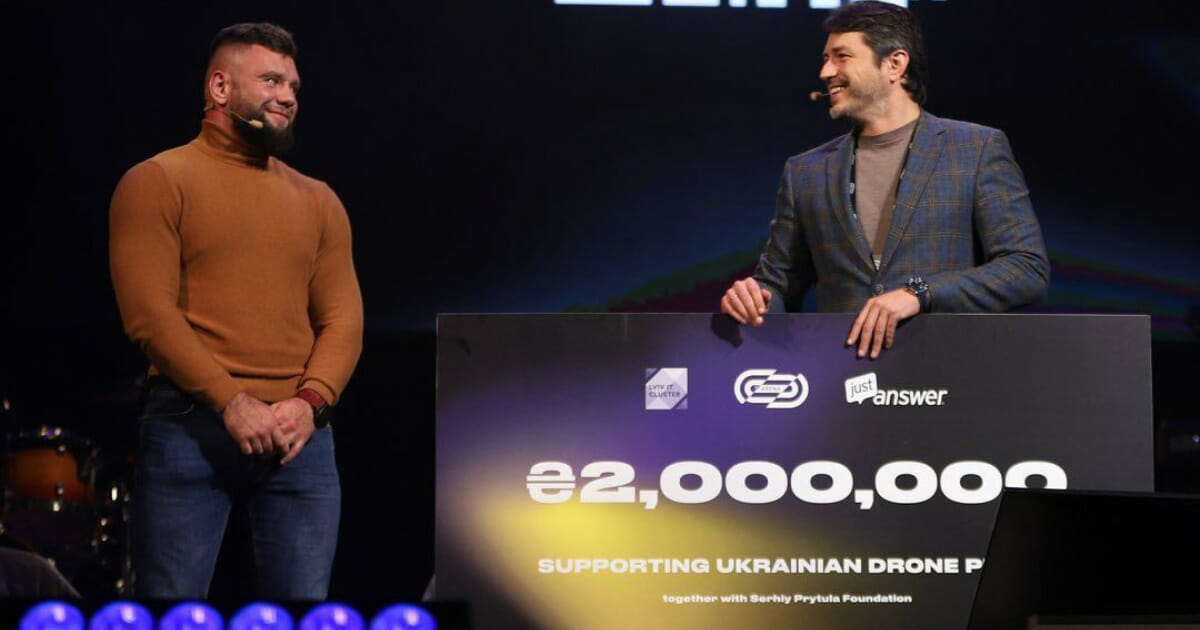 Local heroes
How else can we name people who without electricity, in shelters organized forums for 1000 people and gather millions for Ukraine Armed Forces. Our local communities were amazing. For example, journalists from Lviv Media Forums who published hundreds of materials and reached over 10,000,000 views for the first months of war. 
Or the digital company Skeiron who Saved Ukrainian Heritage making 3D scanning of cultural monuments throughout the country. 
Or our Lviv Honorary Ambassador Myron Uhryn – a professional dentist – who created mobile dental offices for soldiers and did maxillofacial surgeries.
Or Lviv IT Cluster who helped to modernize the command and reporting centers of the Air Command West and established a Mental Health Center for veterans, internally displaced people. 
They did all these projects and at the same time organized conferences in Lviv. They created platforms where professionals can meet and find solutions, where new ideas could come up. They also became speakers at international events where they shared their experience and engaged to help Ukraine. We are so lucky to know them and support them.
Lviv's victories
This year was full of bad news for Lviv. But we also have some bright moments that we want to share.
Lviv won the title of  European Youth Capital-2025. A jury awarded Lviv the title based on a detailed plan that consisted on encouraging young people to stay in Ukraine, returning those who fled the country and building connections between young people in Ukraine and the rest of Europe.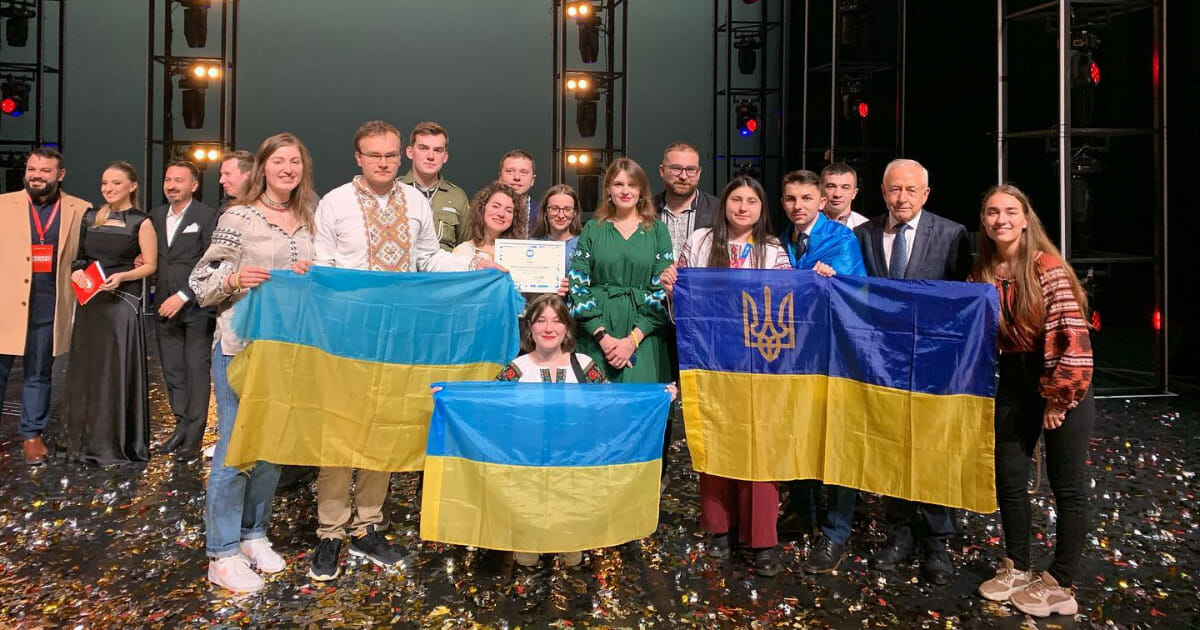 Apart from this Lviv received the European Energy Award that showed the support of local authorities in the implementation of effective energy and climate policy measures.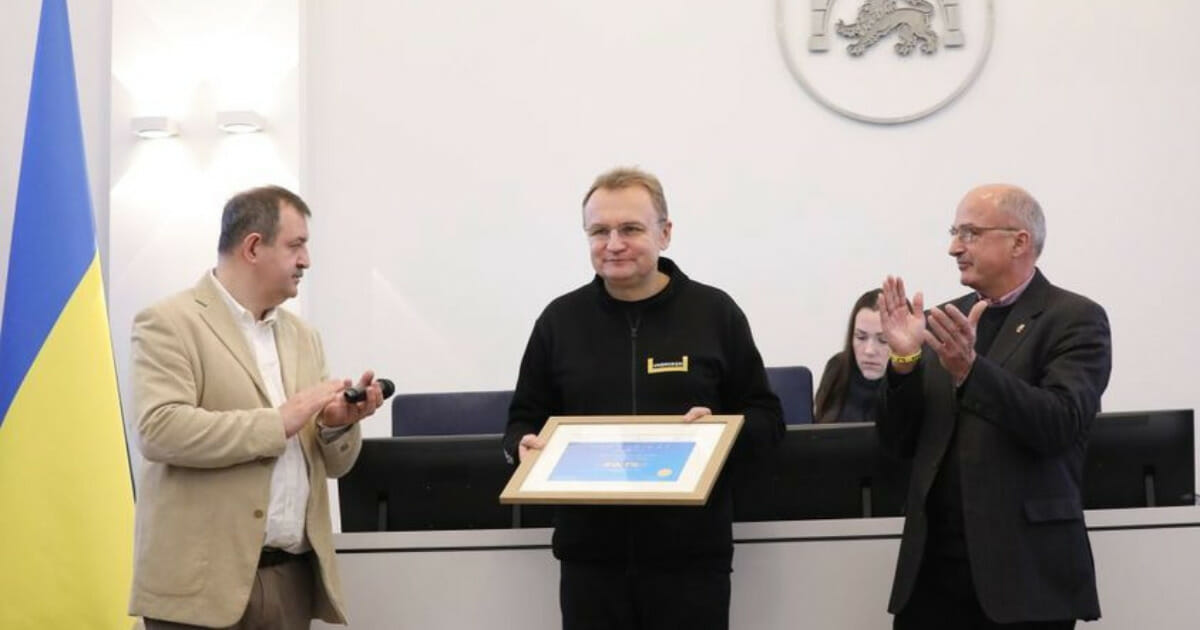 Moreover, Lviv National Opera was awarded the "Opera Company of the year 2022" prize. During the war, Lviv National Opera not only resumed work, but also prepared premieres and organized a lot of events to collect money for humanitarian aid.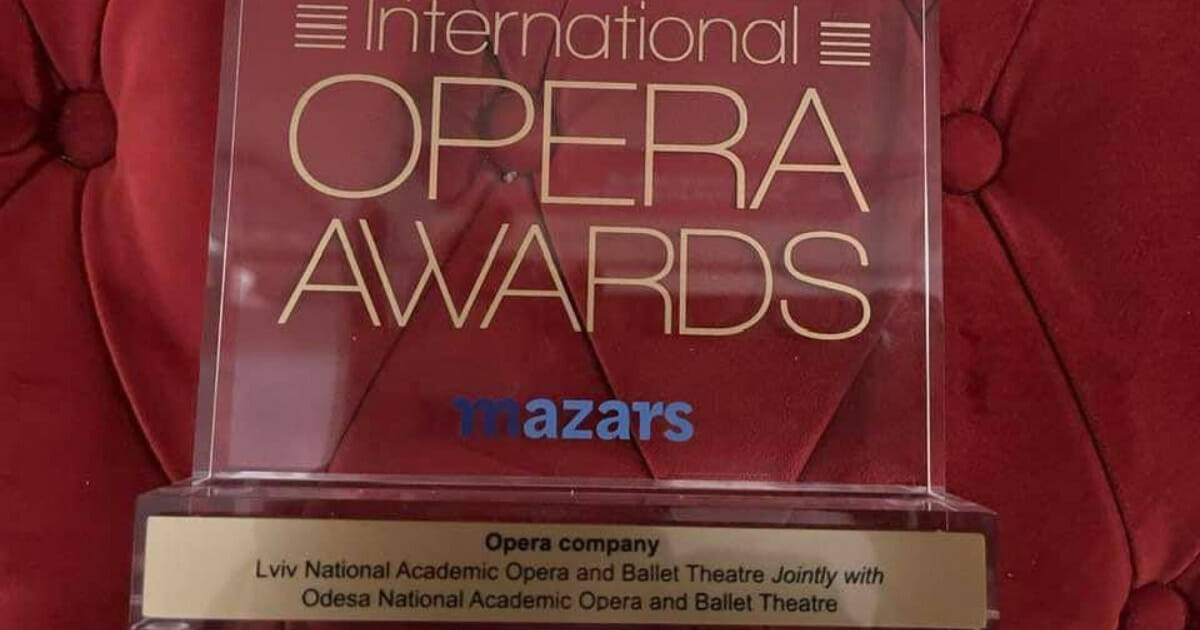 In the end we have good news from the Lviv Tourism Office. The team received the City DNA Hostmanship award because of their devoted work. They transformed their office into a Media Center at the beginning of the war, helped create shelters and humanitarian hubs, and organized charitable events to collect money for Ukraine.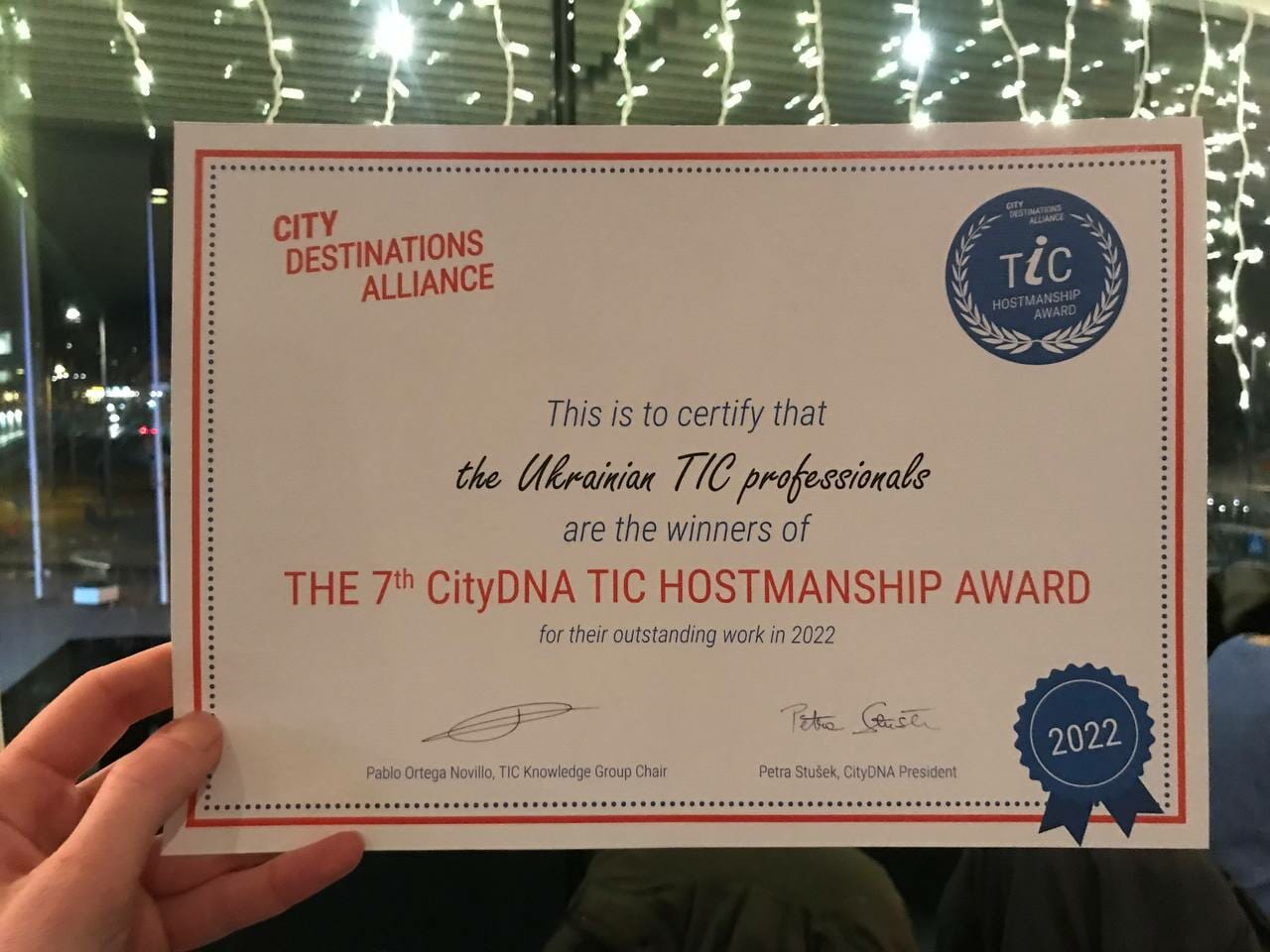 It is only our small victories. The main one is ahead. We truly believe that it happened soon or later. We just have to be united and work together for our victory.