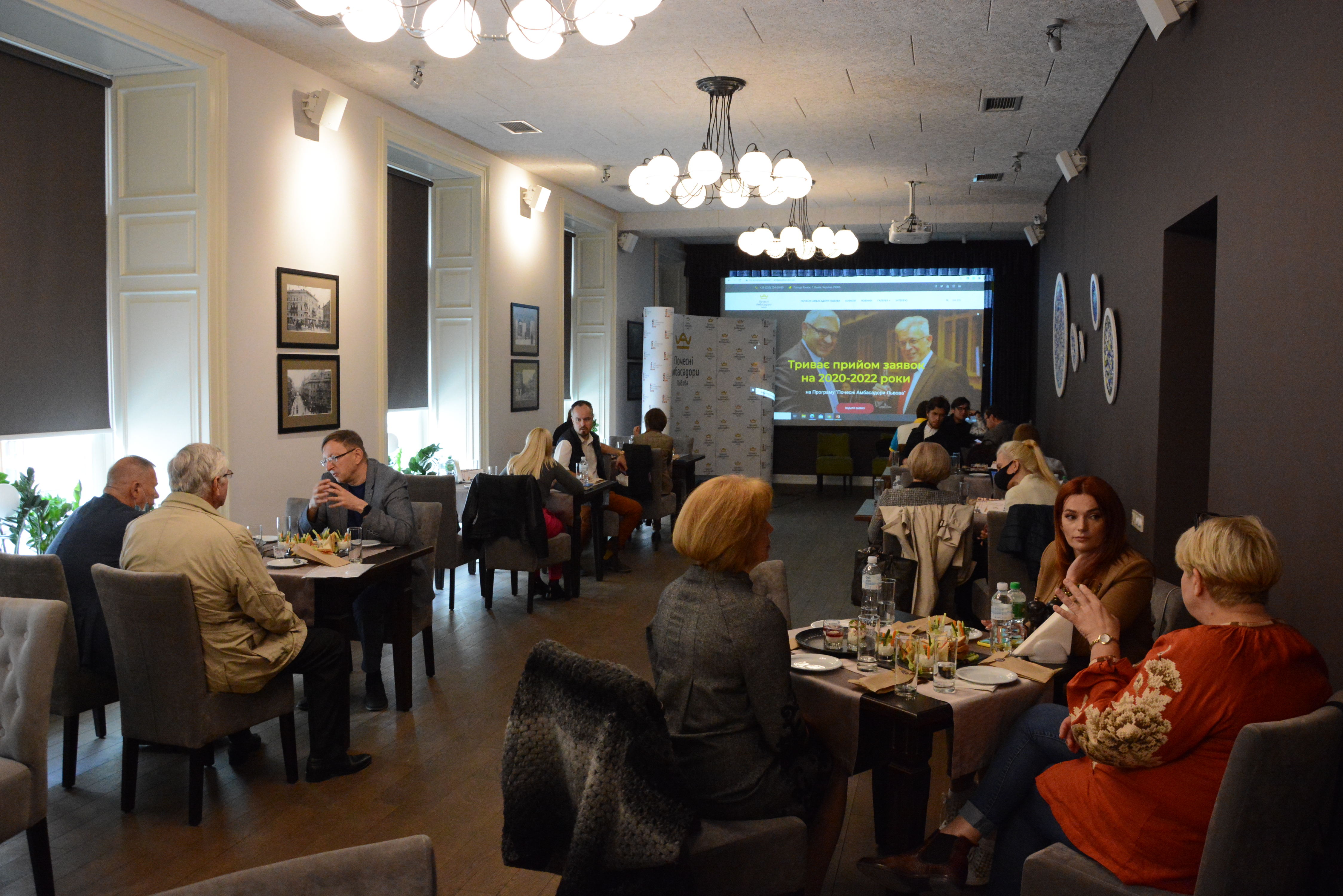 Lviv Convention Bureau organized brunch with Ambassadors where spoke about Lviv Honorary Ambassadors Program, financial support of national conferences and proper organization of online conferences.
At the brunch, deputy mayor for development Andriy Moskalenko announced that executive committee of Lviv City Council agreed financial support of national conferences that will be held in Lviv in 2021. The package includes 1 million UAH  for all-Ukrainian conferences, free conference halls, a system of discounts for accommodation and meals for delegates.
Lviv Honorary Ambassador, CEO of Lviv IT Cluster Stepan Veselovskyi shared experience how to hold the biggest IT conference in East Europe IT Arena online. He mentioned that his team paid attention to 2 key moments: information security and system stability. The biggest challenge in organizing event online is to find suppliers who will be able to work live for three days. Stepan Veselovsky admitted that online event does not bring such added value to the city as an offline event. It will not be able to replace the live communication. A lot of participants come to the conference for live networking. However, online and hybrid events will be in our lives for a long time, and we need to learn how to organize  them correctly and professionally. Accordingly to that idea, IT Arena organizes special studios for making content, tests different streaming platforms.
You can watch live broadcast here.
Apply for the title of Lviv Honorary Ambassadors and read more about Program you can on official website.
[gallery ids="11843,11844,11821,11823,11822,11824,11825,11826,11832,11831,11830,11829,11828,11827,11833,11834,11835,11836,11837,11838,11842,11841,11840,11839″