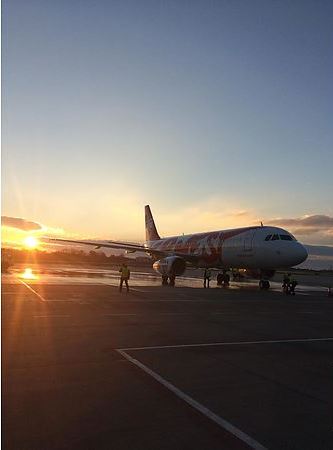 The Italian company Ernest Airlines has announced the opening of three new routes from Italy to Ukraine as well as an increasing the number of flights to existing ones, starting in the summer of this year.
Expanding network includes opening flights from Milan (Malpensa) and Rome to Lviv. Flights will be operated three times a week (Monday, Wednesday, and Friday) starting in June 22. And on June 23 Ernest Airlines is opening another flight from Bologna to Kyiv, which will be operated twice a week (on Tuesday and Saturday). There will also be an increase in the number of flights on existing airline routes Milan-Kiev and Naples-Kiev. They will be operated every Monday, Wednesday, Thursday and Saturday.
To strengthen the route between Venice and Lviv, the company will add a third flight from June 22. Flights will be operated every Monday, Wednesday and Friday.
Tickets will be available at www.ernestairlines.com or over the phone calling +380 322 530114.