The second part of Sustainable Cross-Border Destinations-project is taking place in Gdansk.  Lviv Convention Bureau together with Zero Waste Lviv, the Best Sykhiv are visiting workshops to gain new experience in sustainable development in tourism, event organizing etc.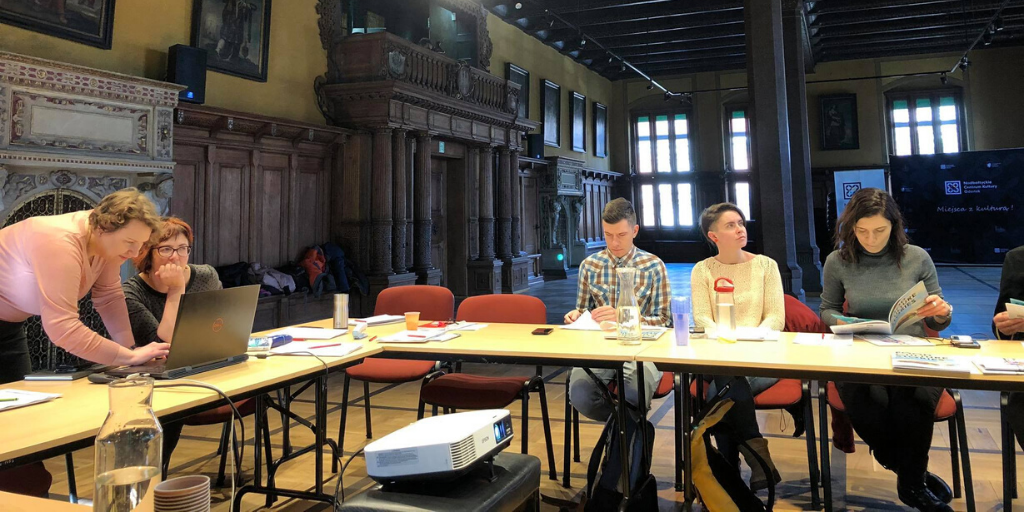 During the Partner Meeting participants from 4 countries (Sweden, Poland, Latvia and Ukraine) are exploring Gdańsk's urban environment focusing at innovative and sustainable local initiatives promoting more sustainable society – a healthy way of living, food waste initiatives, as well as events aiming to engage a multicultural and conscious audience.
Creative project meetings are taking place in historical venues owned by the Baltic Sea Cultural Centre – the Old Town Hall & St John's Centre. The workshops are focusing on future cooperation and event development, with attention to environmental and societal challenges.
The project meetings are aimed at inspiring the partners to sustainable product development. The first project meeting took place in Sweden at Destination Åsnen that together with a representative of Green Destinations presented tools for creation of sustainable destination. After exploring the Swedish nature, the next step in the project is to take a look at sustainability in urban environments. After that participants will visit Lviv in May.