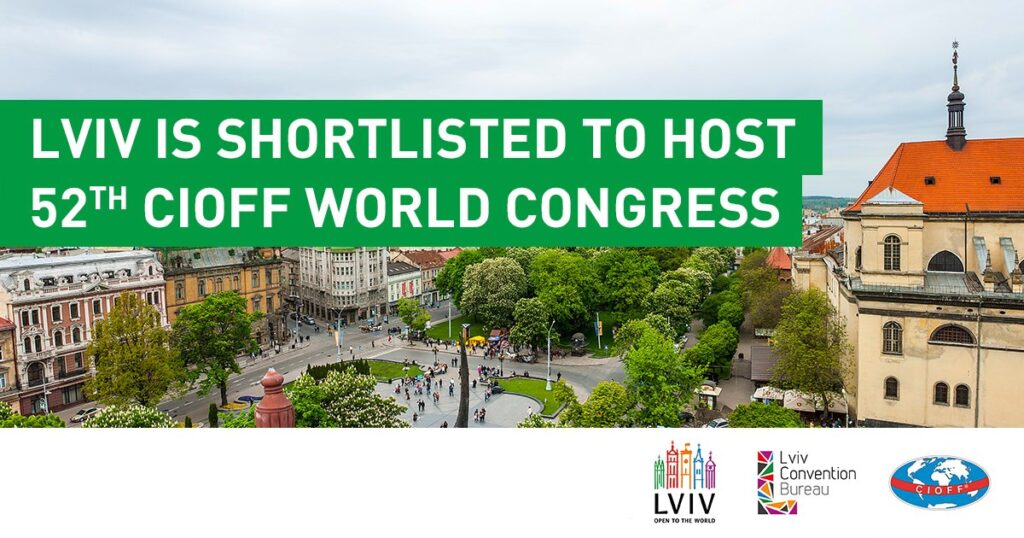 International Council of Organizations of Folklore Festivals and Folk Arts has announced that Lviv is being considered the city of the next world congress.
Lviv hosted the Spring Meeting of Central and Northern European Sector CIOFF in 2019. The success of the event prompted CIOFF Ukraine led by national delegate Andriy Sydor, and Lviv Convention Bureau to submit an application for an international congress in 2022.
Today experts in the protection of intangible heritage have included Lviv in the short list of candidates for the congress. They admitted that Lviv has good chance to win.
"The CIOFF World Congress in Ukraine is a recognition and a chance. High recognition for the city, the historical part of which is a UNESCO heritage, to host a world event – the General Assembly of the organization, which is part of UNESCO. A good chance to invite to Lviv in 2022 top researchers of traditional arts and organizers of the most prestigious folklore festivals from New Zealand to Mexico and from Burundi to Finland", added Andriy Sydor, national delegate CIOFF.
CIOFF is an Official Partner of UNESCO, accredited to the UNESCO ICH C ommittee. Created in 1970, the duty of CIOFF is safeguarding, promotion and diffusion of traditional culture and folklore.Ukraine has been a full member of CIOFF since 1996.
CIOFF World Congress annually brings together more than 200 delegates of national sections, international experts from 60 member countries. Participants discuss current and future projects, disseminate world cultural and folklore works, study the achievements of local heritage.