16 May 2023, Lviv: The Russian invasion of Ukraine started on 24 Feb 2022, but it did not stop the nation from playing host to 593 business events – local, national and international – in the year 2022. Apart from providing moral support and economic impact, some of these events are important as catalysts or drivers of enduring legacy impacts.
A case in point was Lviv's recent hosting of the United for Justice conference organized by the Office of the Prosecutor General of Ukraine from 3-5 March 2023. This conference hosted discussions on the increased coordination on accountability initiatives in relation to Russia's invasion of Ukraine.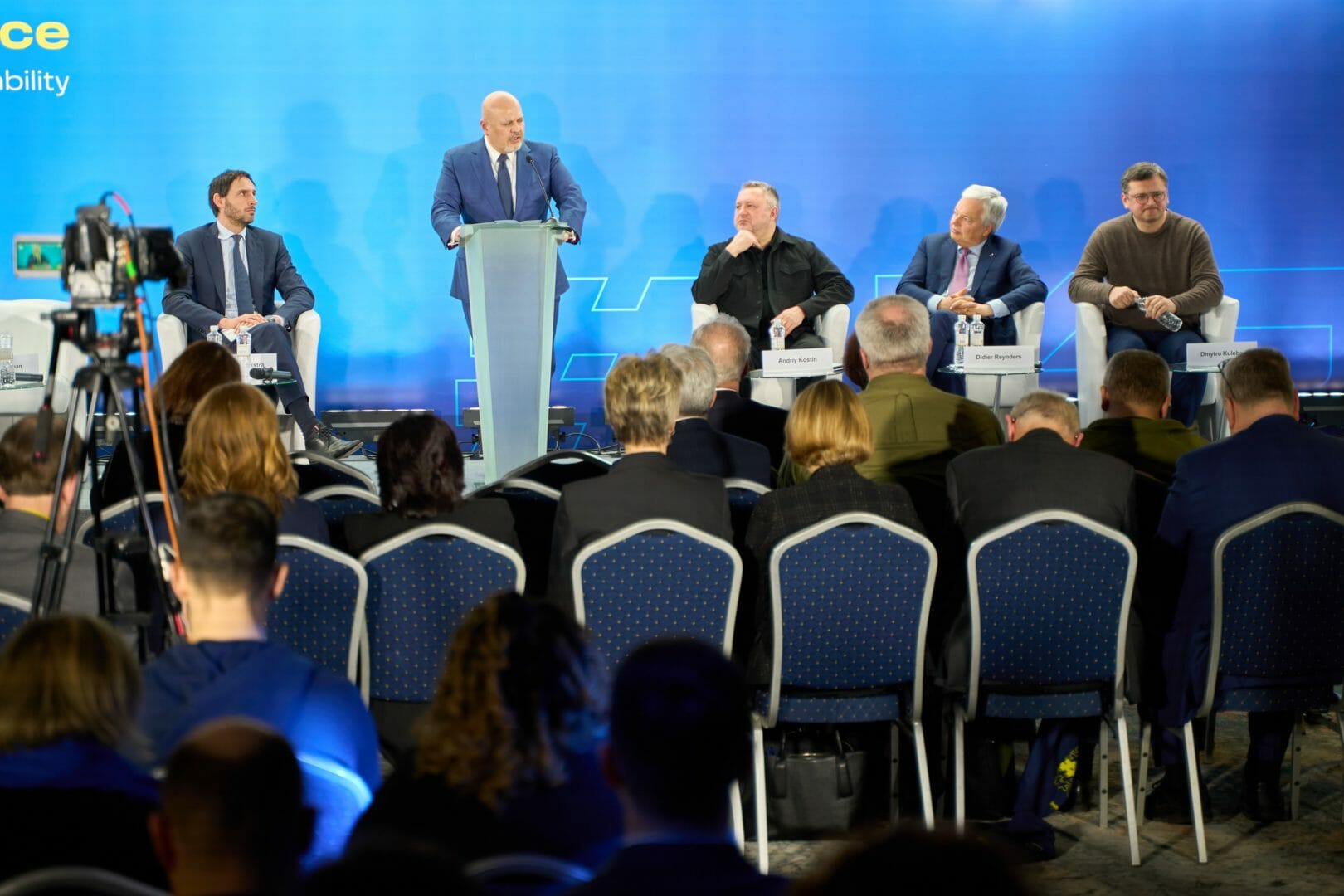 Despite the on-going war, Lviv was the natural place for this convention because two of the foundational ideas in international justice come from this city. Raphael Lemkin, who invented the legal concept of genocide, and helped create the genocide convention, lived and studied here. As did Hersch Lauterpacht, who developed the legal concept of crimes against humanity, and helped to prosecute war criminals in Nuremberg. In addition, Louis Sohn studied and worked in Lviv and his work still resonates in UN institutions and international justice today.
The event brought together key national and international political and justice officials, including the Presidents and First Ladies of Ukraine and Latvia, Ministers, prosecutors and justices from several countries and the International Criminal Court, as well as international and national NGOs. Over the course of three days, there were many panel discussions on a wide range of topics related to the ongoing accountability efforts.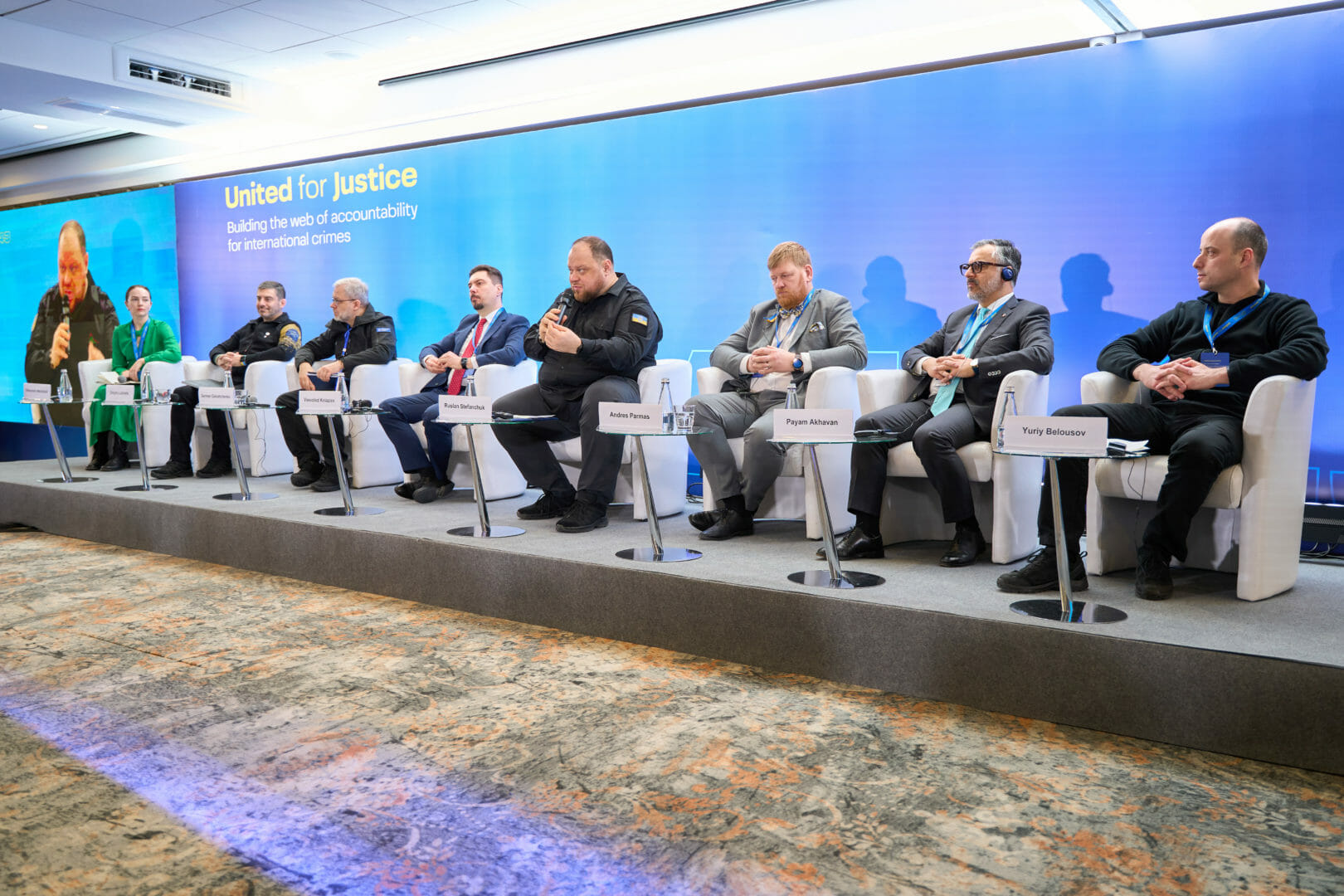 The event will have a strong legacy impact both in relation to justice for Ukraine and for the world.  At this conference, a Dialogue Group on Accountability for Ukraine was established. Its aim will be to maintain multilateral coherence of action across accountability efforts in relation to the war. Other outcomes included:
The opening of the office of the International Criminal Court (ICC) in Ukraine
The creation of an International Register of Damages
A joint investigation team (JIT) supported by the seven partner countries of the European Union Agency for Criminal Justice Cooperation (Eurojust) to coordinate with the International Centre for the Prosecution of the Crime of Aggression (ICPA)  and the Core Integrational Crimes Evidence Database (CICED).
Yuliia Katynska from the Lviv Convention Bureau said that meetings like United for Justice made strong contributions to the United Nations Sustainable Development Goals.  "Goal 16 is for Peace, Justice and Strong Institutions, promoting peaceful and inclusive societies, providing access to justice for all and building effective, accountable and inclusive institutions at all levels. The long-term legacy impact from this convention will be the increased international cooperation for the sake of justice, not only for Ukraine, but world-wide."
One month later, in April 2023, Lviv hosted another important convention which will directly impact the country's war-wounded. The International Rehabilitation Forum saw specialists from all over the world – doctors, experts, representatives of international institutions, foundations, national Red Cross and Red Crescent societies, including the Red Cross of Ukraine, converging in Lviv to discuss solutions for the treatment, prosthetics and rehabilitation of war victims. During the Forum, participants learnt about the UNBROKEN project and saw for themselves the work of Ukrainian medics working in emergency conditions.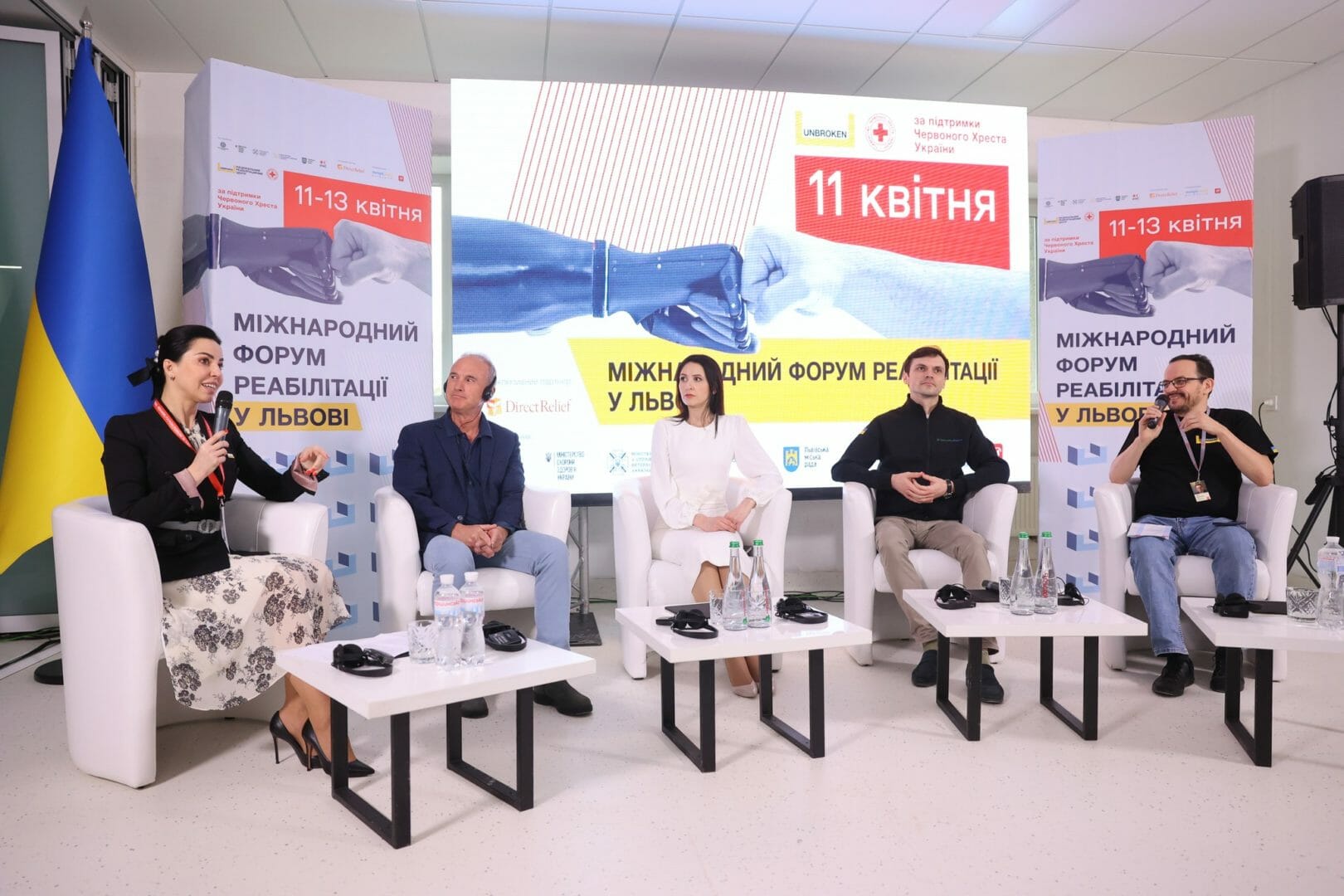 The Forum also included an international exhibition of the latest rehabilitation equipment with participation from startups and IT companies who facilitate the physical and psychological rehabilitation of affected military personnel and civilians. One such organization was the Ukrainian company Allbionics which presented its prototype of bionic prosthesis using 3D printing, and entirely produced in Ukraine. Besides bionic prostheses, robotic walking systems, exoskeletons, robogloves, body mobilization systems and other cutting-edge technologies in rehabilitation were on show.
In addition to providing solutions for a better quality of life for the permanently wounded and those left with disabilities, phase one of the Unbroken National Center for Rehabilitation was opened as part of the Forum's programme.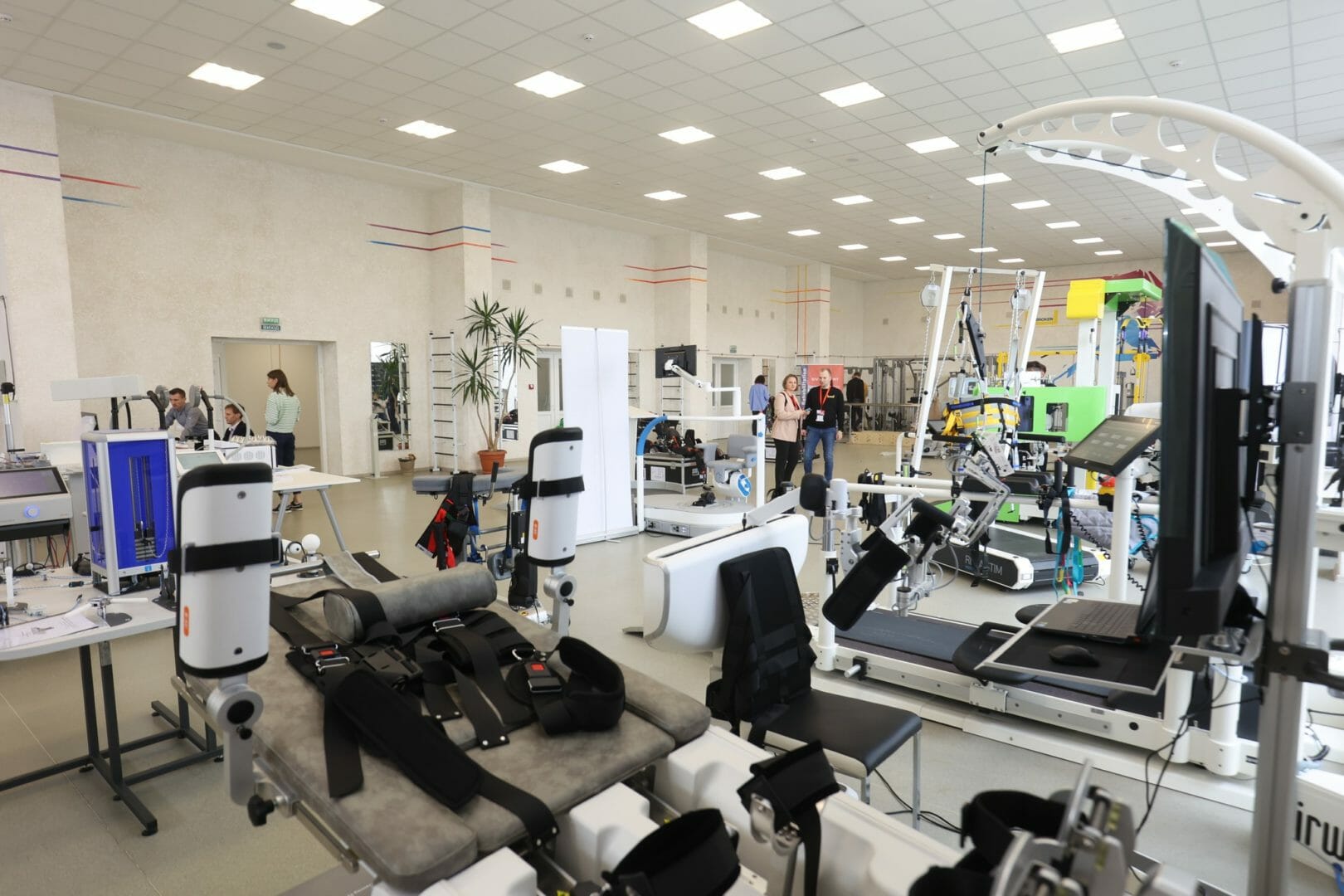 Yuliia adds: "The center aims to be Europe's largest and most advanced rehabilitation facility. No doubt hosting the International Rehabilitation Forum has helped to drive many outcomes which will transform the trajectory of current situations. These two conventions are just two examples of the business events which took place despite the war, and aligned perfectly with our tagline: LVIV: Let's create a legacy together."
The Lviv Convention Bureau, represented by Yuliia Katynska and Olena Pavlyuk, will be at Stand G310 at IMEX Frankfurt (23-25 May 2023). Joining them on the stand will be Kyiv Tourism and Promotion Department. The exhibitors will be having a presentation at the stand on Wednesday, 24 May 2023 from 14:00-14:30 hrs. – ends.
Fast Facts – LVIV during the War:
Shelter for more than 150,000 temporary displaced people from all over Ukraine
Center for humanitarian aid
Biggest volunteer hub in Ukraine
Meeting place for international media, with approximately 2,000 journalists from 50 countries.
Office for international diplomacy
A place for business relocations with more than 100 businesses relocated to Lviv from the Eastern part of Ukraine.
And, a place for conferences.