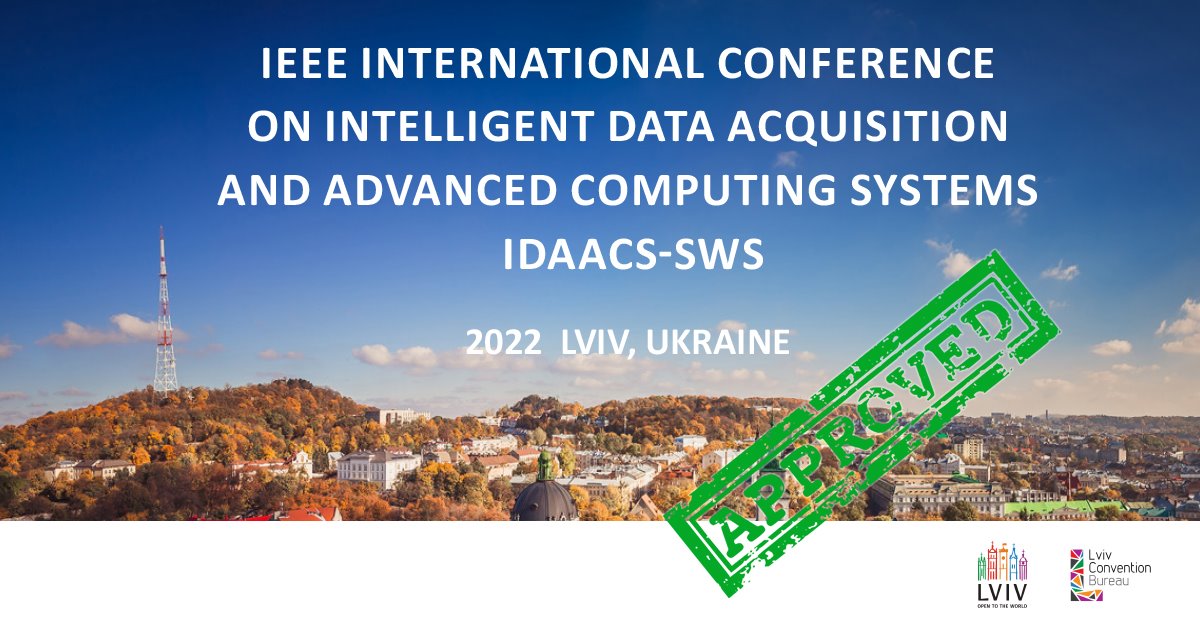 Lviv won the right to hold an international symposium of wireless systems within IEEE international conference on intelligent data acquisition and advanced computing systems IEEE IDAACS SWS in 2022.
Beforehand Lviv Convention Bureau in cooperation with National University "Lviv Polytechnic" presented Lviv at online conference IEEE IDAACS in Dortmund, where it competed with two other Ukrainian cities.
The initiator of the symposium in Lviv is Orest Ivakhiv – Doctor of Technical Sciences, Professor, Head of the Department of Precision Mechanics, Institute of Computer Technology, Automation and Metrology.
The symposium was held in Lviv in 2018. More than 100 scientists visited the city. The organizers and delegates were pleasantly surprised by the preparation and holding of the event, the support of the city and Lviv Convention Bureau.
IEEE (Institute of Electronics and Electrical Engineers) is an international organization in the field of electrical engineering, radio electronics and the radio electronics industry.