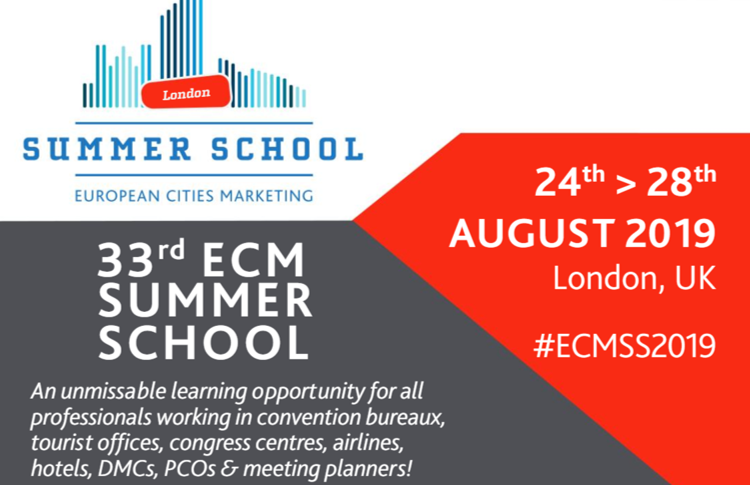 Lviv Convention Bureau gains knowledge and skills to attract international conferences to Lviv.
Director of Lviv Convention Bureau Andriy Pavliv is taking part in ECM Summer School (24-28 August) in London. Event is organized by European Cities Marketing. Lviv is a member of  ECM.
The ECM Summer School is an unmissable learning opportunity for all professionals working in Convention Bureaux, Tourist Offices, Congress Centres, Airlines, Hotels, DMCs, PCOs & Meeting Planners!
The aim is to equip professionals with the latest marketing tools and to help them to develop the knowledge and skills required for a successful career in conference, meetings and event management.
Since 1987, the ECM Summer School sets out the background and context of the Meetings Industry with a focus on European and international best practices. The set-up of the event allows maximum interaction between students and the experienced meetings professionals that compose the ECM Summer School faculty. The format of the ECM Summer School also guarantees students will meet with as many counterparts as possible whether challenging and interacting with speakers and peers in plenary sessions, group work, networking or socialising.
Together and under the guidance of senior professional leaders from the industry, learnings will include, best practice, acquisition of international events, how to adapt to new trends, destination sales and marketing strategies and an understanding of the matrix of client decision making.