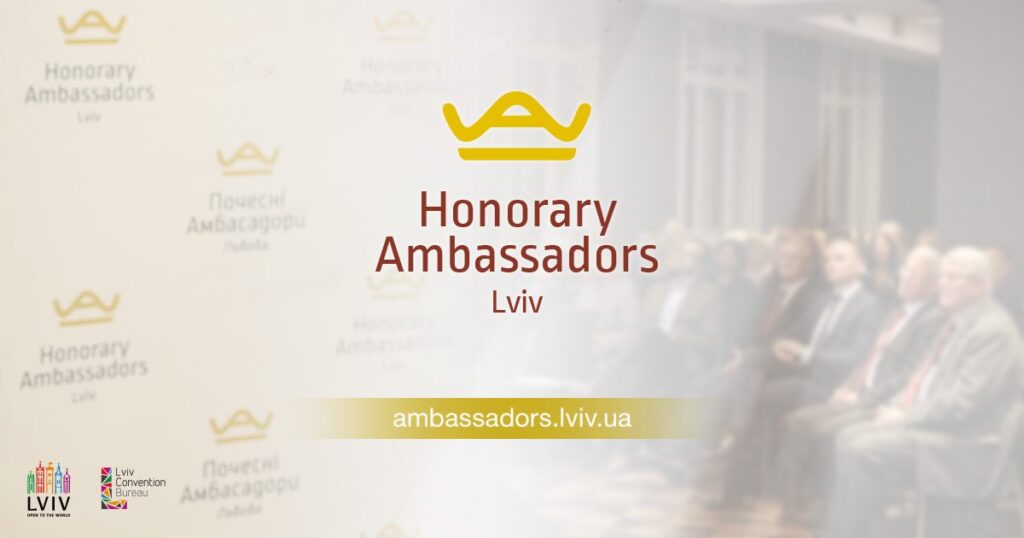 Application period starts on 3 August and lasts until 30 September, after which a special commission selects the finalists. The decision will be made taking into account criteria, including close and long-term connection with Lviv, organizing and holding conferences.
The title of Lviv Honorary Ambassador is assigned for two years to people who, using their authority and professional knowledge, contribute to the international promotion of Lviv as a competitive meetings destination. The newly elected Ambassadors will be nominated at Gala of Lviv Honorary Ambassadors.
Candidates themselves can apply for "Lviv Honorary Ambassador" title. They can also be nominated by universities, tourism organizations, associations, local government, NGOs and leaders in the field of science, politics, business, IT, culture.
To become Lviv Honorary Ambassador you should:
Today conference industry in Lviv, as in the world, is forced to look for non-standard solutions to overcome the crisis caused by coronavirus pandemic. Lviv City Council and representatives of conference industry are both looking for the right and safe solutions to resume the work. We appreciate Lviv Honorary Ambassadors for their help. Nobody prepared us how to handle new reality. Our challenge is to look for compromises together. Now, more than ever, transforming of industry, promotion of the city and new ideas that have been developed by members of different clusters and groups, need attention and support. Everyone's help – step by step – will help us return to the level we had before quarantine. We face many challenges because the quarantine is not over yet. That's why every fresh idea, every new person is important. I encourage you to apply for participation in the program, to join the club of Lviv Honorary Ambassadors ", – said the mayor of Lviv Andriy Sadovyy.
During the 5 years of the Program, 45 Lviv Honorary Ambassadors were elected. Most of them work in scientific, educational, cultural, medical, business fields. Moreover, they are members or heads of international, national organizations, federations, associations.
Together with Lviv Convention Bureau Ambassadors organized international conferences, invited world experts to Lviv for scientific and business events, and represented Lviv at specialized international exhibitions, trade shows, official receptions, and private meetings.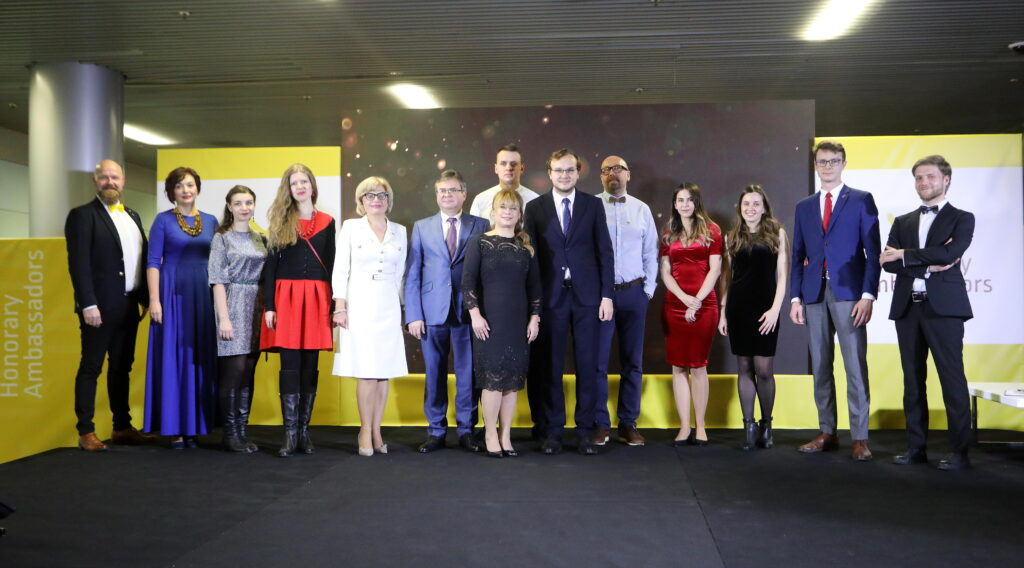 Online meeting
Lviv Convention Bureu invites you to join an online meeting with Ambassadors.  Participants will tell how to bring an international conference for 200 people to Lviv, organize business meetings with leaders of global companies, promote the city at international congresses and professional circles.
Online meeting will take place on August 10 on LCB FACEBOOK. Find out all details on the official website of Lviv Honorary Ambassadors, the website and social media of Lviv Convention Bureau.