On October 18, the exhibition of the best franchises «Franch Space Lviv» for small and medium-sized businesses will be held in Lviv. Representatives of restaurants, coffeeshops, supermarkets, clinics and outpatient clinics, early development centers, vending businesses that have their own networks in Ukraine and around the world will share their experience of business development. Within the framework of the exposition there will also be a conference dedicated to adaptation, scaling, business relocation, entry into the EU markets.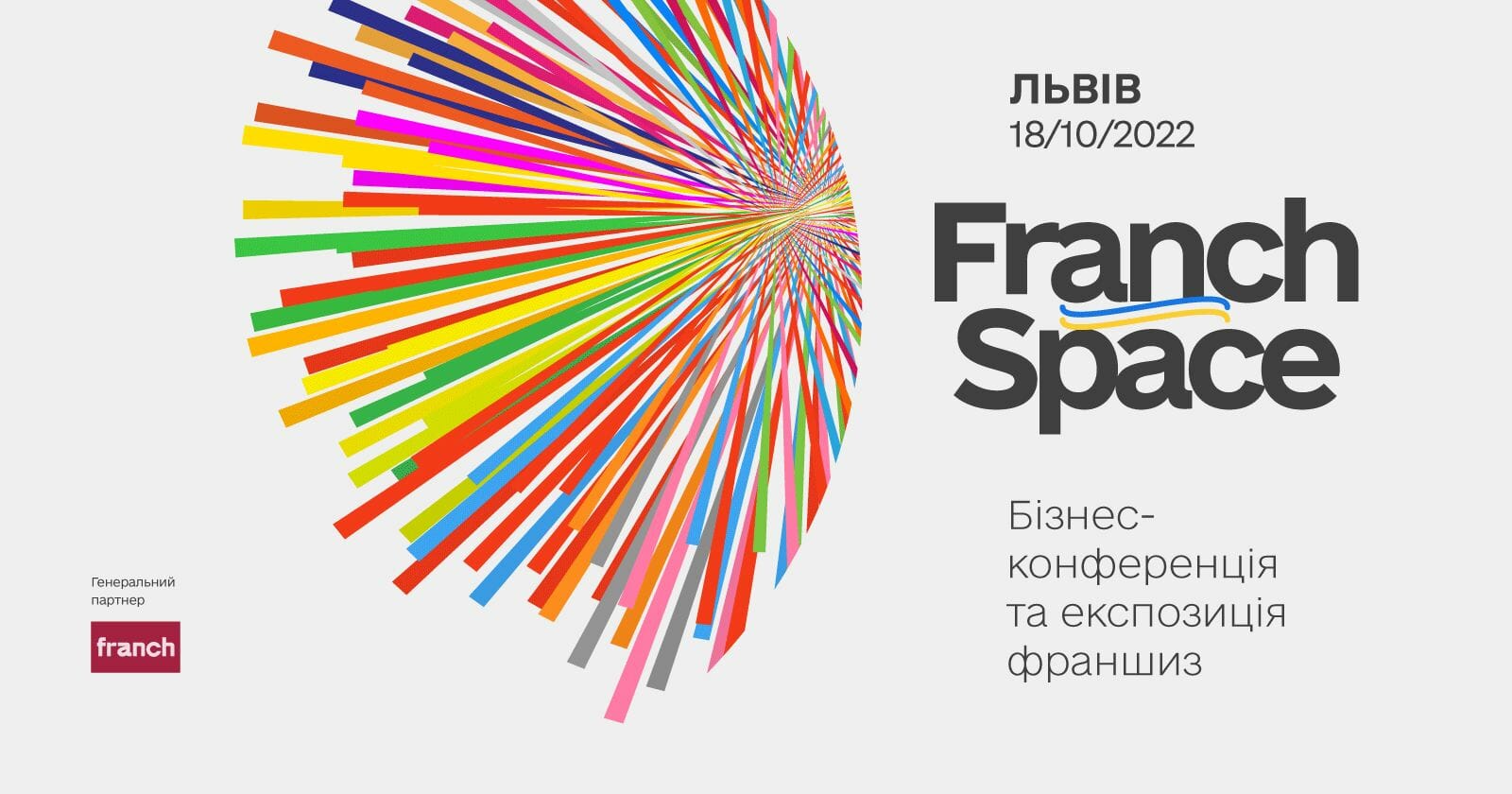 The event is aimed at supporting entrepreneurs who plan to develop their business in the west of Ukraine, as well as for those who see their future in the EU countries.
Among the speakers:
Oleksandr Fedets, founder of FEDETS FAMILY BAKERY (franchises "Family Bakery", "France.ua", Martin).
Volodymyr Hnatiuk, Managing Partner at 1708pizza.
Dmytro Luzakov, Director of Franchise Development at "First Bakery of Your City", IQ Pizza.
Oksana Tymkiv, founder of the National Franchise Network of Early Development Centers "Mudryk" (65 centers in Ukraine).
Ruslan Beltyukov, CEO of Ukrviysktorg LLC, founder of Lviv School of Business Leaders.
Taras Yeleyko, Director of Invest office, an expert in investment and financial management and asset management.
Andriy Remizov, Acting Director of the SE "Office for the Development of Entrepreneurship and Export".
Andriy Kryvonos, Head of the Directorate of the Franchise Association of Ukraine.