3rd Event Industry Forum was held on February 20-22 in Lviv. Ukrainian event industry players came to the cultural capital of Ukraine to gain knowledge, share experiences, generate creative ideas, find partners, think about strategic development of  Ukrainian event market, discuss important topics, challenges and motivate each other to achieve new goals.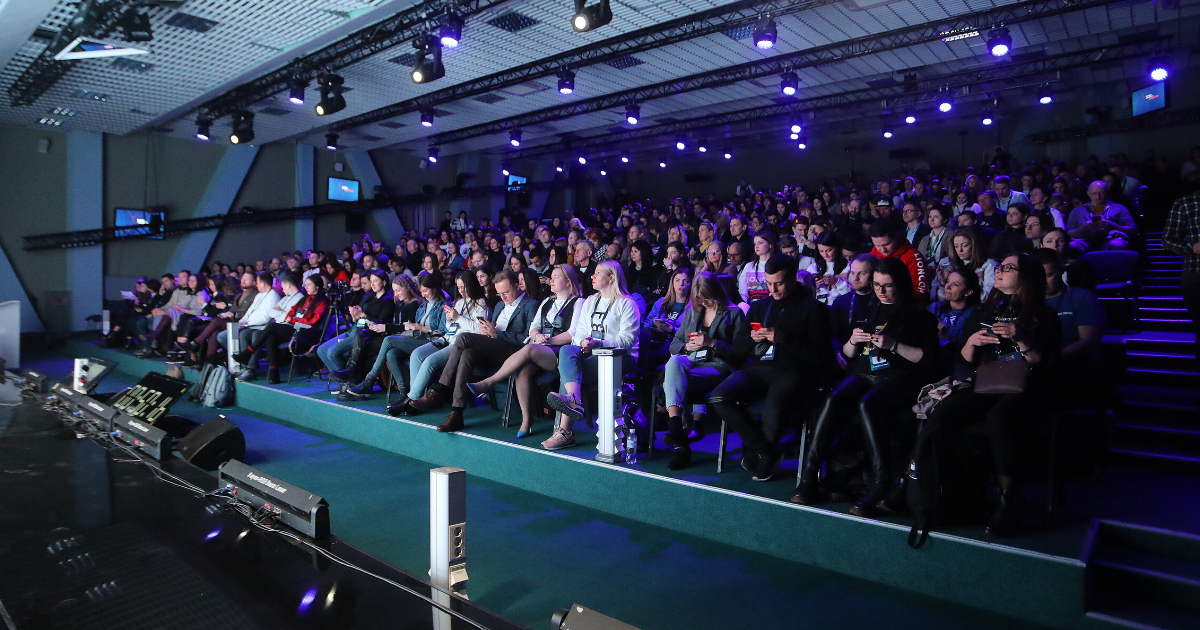 100 speakers in two days in seven thematic halls spoke about 50 topics in order to create and change the event industry of Ukraine.
Lviv City Mayor Andriy Sadovyy greeted participants of the forum. He mentioned that Lviv -2020 is focusing on culture: in art, in business, in public transport etc. Andriy Sadovyy suggested Ukrainian inventors come up with a place in Lviv that would be interesting to anyone who visit city. The best idea will be supported.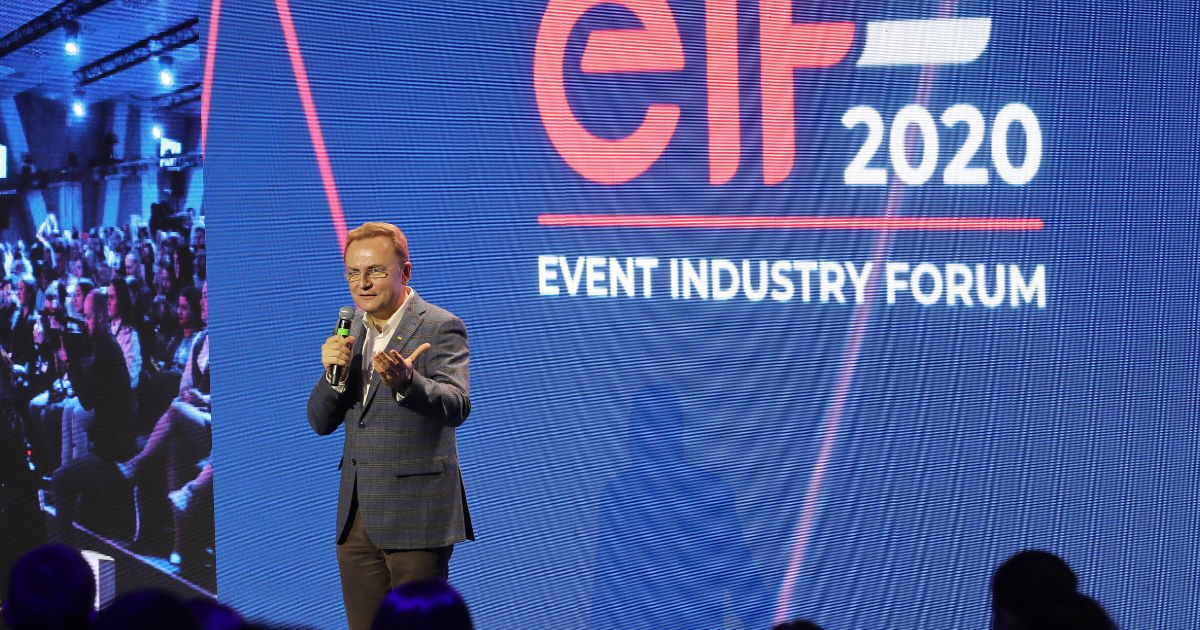 The 3rd International Industry Event Forum is dedicated to building relationships in the marketplace based on the human qualities and values ​​that should be alert to the development of the event market of the future. Organizers chose the slogan «Change and create the industry». They wanted to pay attention to changing our values and start playing by the rules of the modern civilized market, only then we can makes an invaluable contribution to forming event industry.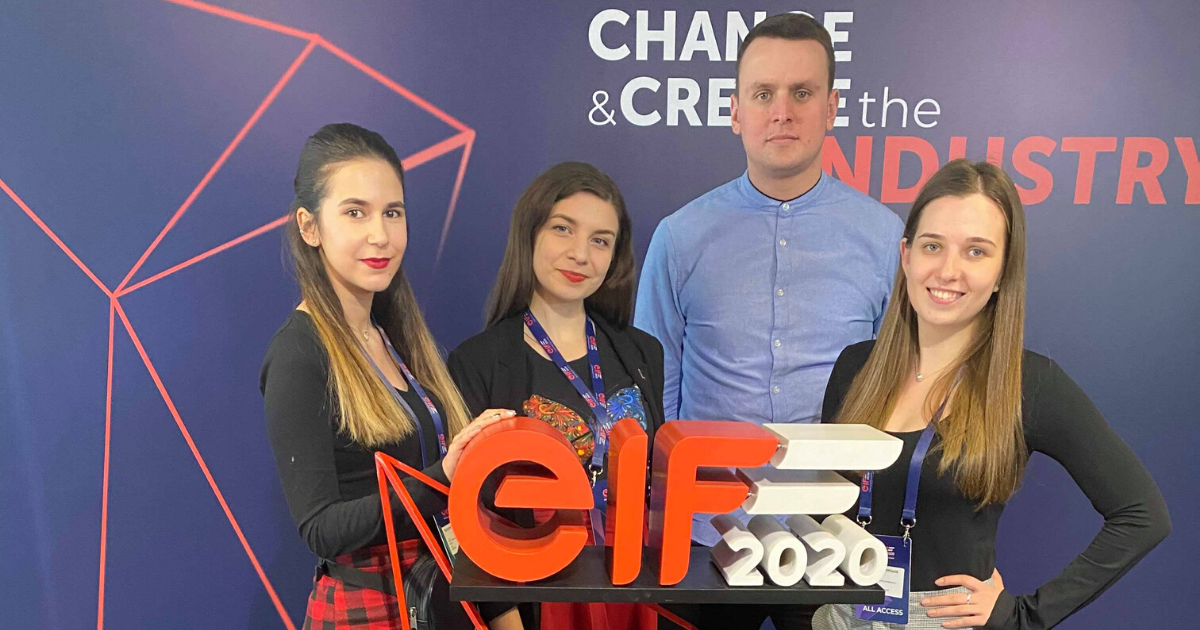 Lviv Convention Bureau invited president of Euroindex Exhibition Company, chairman of the Supervisory Board of KyivExpoPlaza Exhibition Center, member of the Board of Directors of the UFI World Association of Exhibition Industry Veleriy Pekar, Director of innovative ICE Kraków Congress Center – Paula Fanderowska to participate in the MICE and Venues hall. As the winner of the MP Power Awards – MP Power 12 in the Venue Supplier category at the EIF2020, Paula Fanderowska told how to discover the potential of a location at the example of ICE Kraków Congress Center.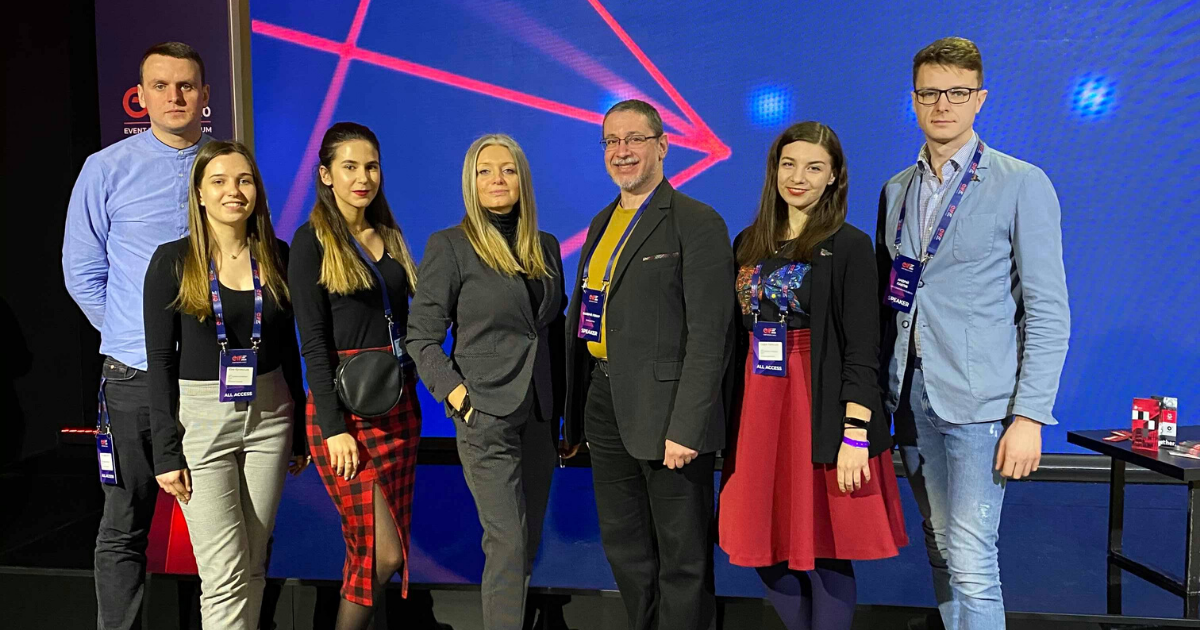 All speakers shared examples of project implementation, networking tools, system of event organization, innovative technical solutions, cooperation between inventors and local authorities, secrets of coordinated work of team.
It is important that forum became a platform for discussions about:
future of congress hall in Lviv (should it be multifunctional or not, who should invest money, what is the role of local authorities);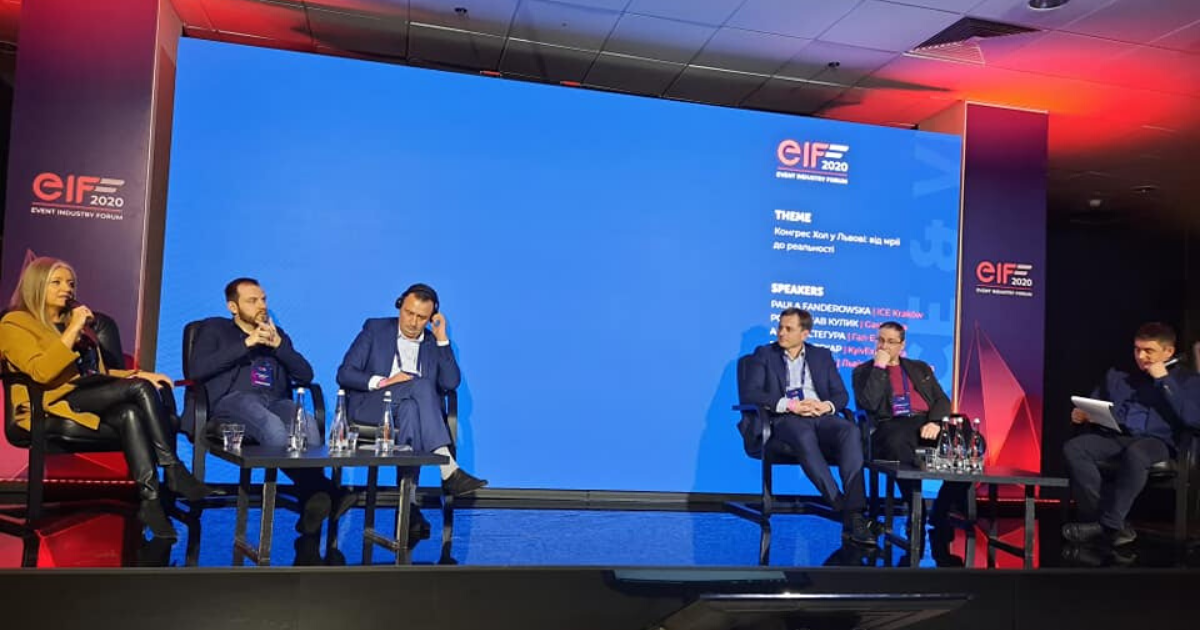 infrastructural opportunities for large-scale events in Ukraine (where to hold a conference for 5000 people, what hotels, catering are needed for business tourists, at what locations should be organized specialized exhibitions, trade shows, what cultural program to offer to forum delegates);
level of service, how to establish cooperation among market players, working together with local authorities;
gaining international experience (how to attract key experts, how to train your own staff);
prospects for development of Ukrainian show business (whether Ukrainians will be able to pay for tickets to concerts, whether Ukrainian singers performer better than world pop stars, whether Ukraine sets trends in music);
great potential of Ukrainians and fear of taking risks.
It is important that current issues are discussed at the forum by all members of the industry, that there is a consolidation of forces, that new ideas are born for joint projects, creation of associations, trade unions. Moreover, it is crucial that practical solutions will be found in the near future.
Holding such forums in Lviv it is about added value for the city. It is not only about the number of beds, coffee purchased by the participants of the forum, but also about knowledge, creating an environment that will generate new ideas for development of the city in all aspects: economic, cultural, infrastructural etc.
[gallery ids="11564,11563,11562,11561,11560″