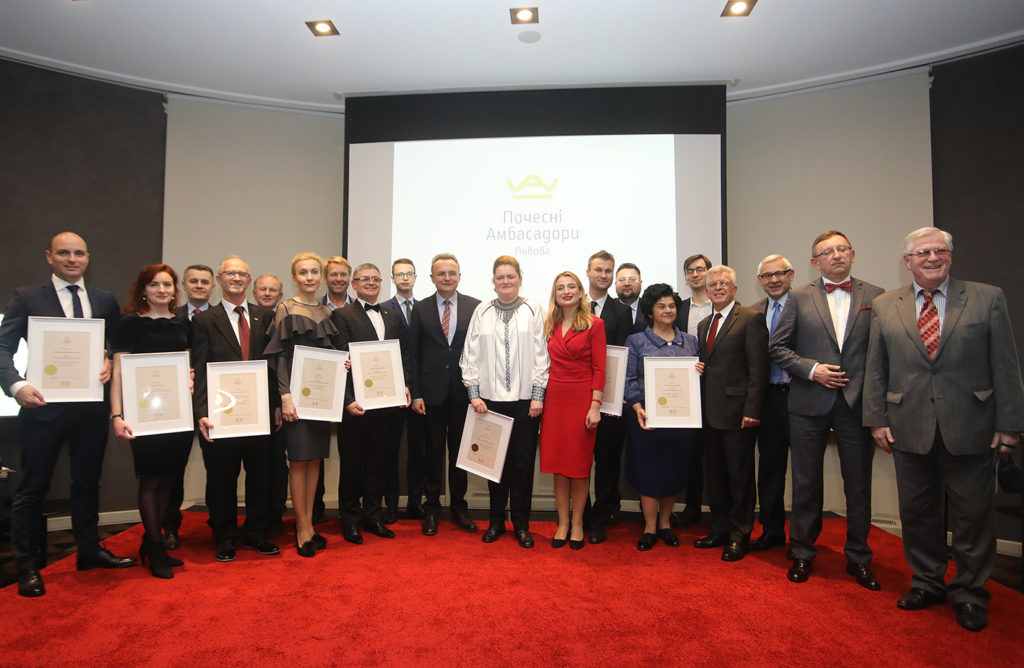 On November 22, Lviv Convention Bureau held a solemn ceremony to nominate Honorary Ambassadors of Lviv for 2018-2020 in Bank Hotel. The Mayor congratulated 8 finalists of the Program and awarded them for a significant contribution to the development of Lviv as a meeting destination.
"The ambassadors are special people, you do what the city mayor has to do, and this is a great honor for me. You are wise, talented, and represent our city in the world, in different cities you travel to, and you do not even realize that you are doing an extraordinary thing for Lviv, for the development of our city, "- said Andriy Sadovyi, the mayor of Lviv.
"This year, we nominate the Honorary Ambassadors for the fourth time, each time there are absolutely new people, absolutely new emotions and challenges that we get in cooperation with such respectable people," said Andriy Pavliv, director of Lviv Convention Bureau.
The program of the Honorary Ambassadors of Lviv was launched in 2015. The purpose of the program is to put Lviv to the world map of meetings industry with the help of influential people – "Lviv Honorary Ambassadors" who are ready to use their authority and professional knowledge in order to promote the city as a decent place for ogranizing conferences. The initiator and implementer of Lviv Honorary Ambassadors' Program is Lviv Convention Bureau.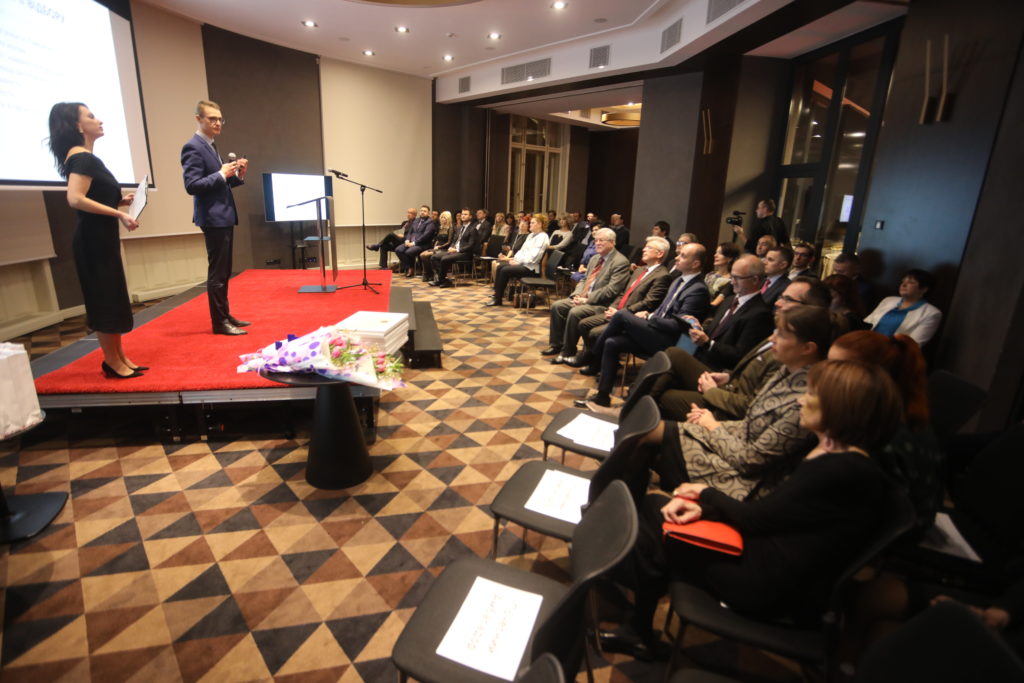 Lviv Honorary Ambassadors 2018-2020:
Andriy Bazylevych – professor of department of propedeutics of Internal Medicine №1 in Danylo Halytsky Lviv National Medical University;
Iryna Senyuta – Head of the Department of Medical Law in Danylo Halytskyi Lviv National Medical University;
Oksana Lyniv – Chief Conductor at Opera and Philharmonic Orchestra in Graz, Austria;
Oksana Potymko – Head of the Resource Center for Educational Information Technologies for Persons with Special Needs in Lviv National Polytechnic University;
Alexander Budyakov – Senior Vice President, Head of Mastercard Direct Services Europe;
Orest Zub – blogger, online entrepreneur;
Tetyana Vasylkivska – Chairman of the Board of the All-Ukrainian Brotherhood of Beekeepers of Ukraine;
Yuriy Rashkevych – Deputy Minister of Education and Science of Ukraine.
During selection of Honorary Ambassadors the commission was guided by the following criteria:
• Close and lasting connection with Lviv
• Success in business circles
• Leadership abilities: the presence of a team, followers
• Authority and good reputation
• Public recognition
• High morality
• Personal participation in the organization of conferences.
All photos from the event you can find by the link.