On the 25th of June by the initiative of Lviv Convention Bureau a workshop "The role of unique venues in the city conference industry" was held in Lviv.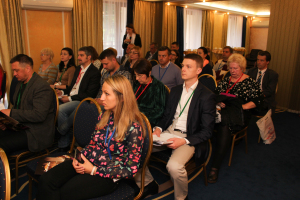 About 30 representatives of Lviv unique venues such as museums, theaters and cultural institutions were among the participants of the workshop.
The main topics discussed were: the role of unique venues in conference industry, how to manage site inspections, planners' expectations of meetings in unique venues etc. An interesting example was the German city of Leipzig where once desolated city pool has been turned into a modern venue for business events.
It was productive to work in groups, during which participants talked about the obstacles that their institutions are facing on the way to hosting conferences. As a result recommendations for the LCB and for the institutions to further work in this direction were generated.
You will find all the photos from the seminar here.
.