The other day in Budapest, during the 50th anniversary congress of the International Council of Organizations of Folklore Festivals and Folk Arts (Cioff), the Ukrainian delegation presented Lviv's application for the 51st CIOFF Congress in 2022.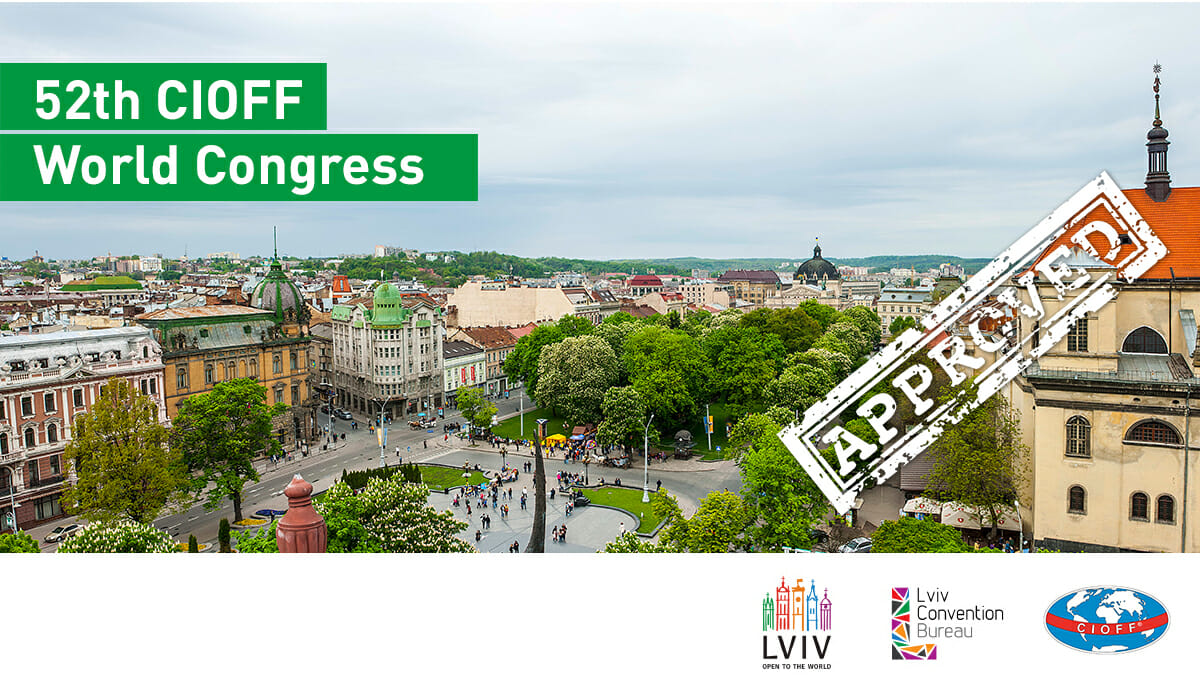 At the CIOFF General Assembly, representatives of national delegations from 54 countries made a positive decision to hold the CIOFF World Congress next year in Lviv. In addition to Andriy Sydor, the national delegate from Ukraine, Ivan Lukachuk, Counselor at the Ukrainian Embassy in Budapest, and Andriy Pavliv, Director of the Lviv Convention Bureau, also took part in the presentation of Lviv's application in Hungary. Folklore of Ukraine during the presentation of Lviv was presented by the Lviv dance group "Levenya".
In 2019, CIOFF Ukraine, led by national delegate Andriy Sydor, and the Lviv Convention Bureau submitted a joint application for holding an international congress in 2022. Later, during the 10th anniversary of the Ethnovir International Folklore Festival, CIOFF President Philippe Beaussant visited Lviv to speak about the city's opportunities to host such a large conference event.
The CIOFF World Congress annually brings together about 200 representatives of national sections, international experts from more than 60 member countries. Delegates discuss current and future projects, disseminate world cultural and folklore works, study the achievements of local heritage.