Lviv Convention Bureau continues to support conference industry in Lviv and co-finances conferences of national and international associations in 2022.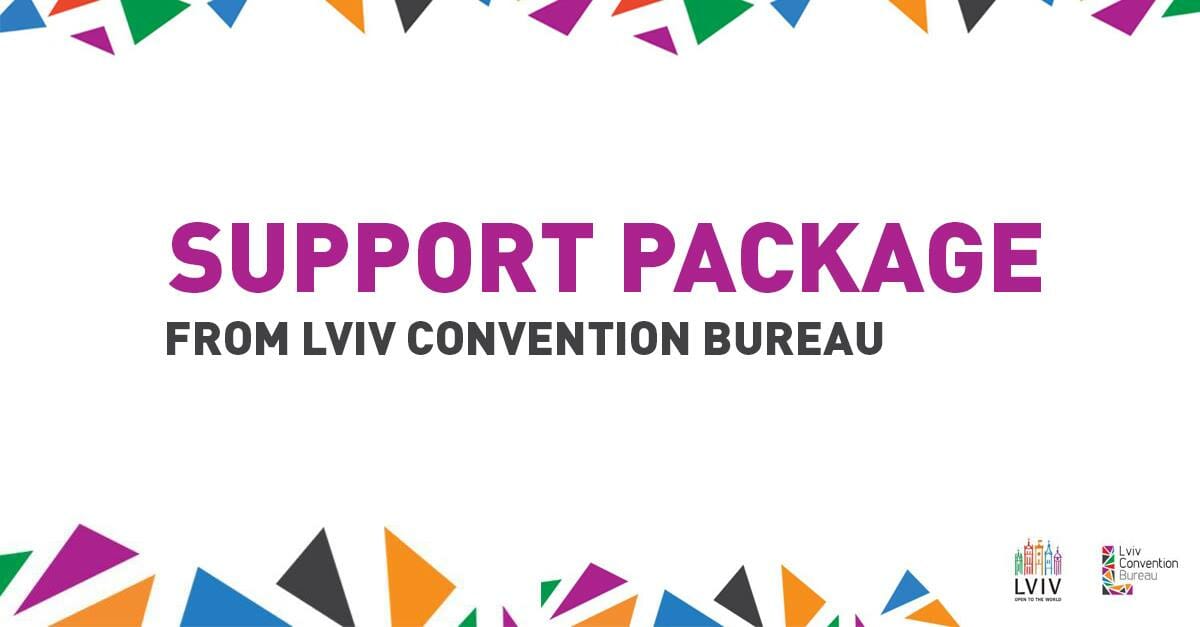 Application for the Program will be open from November 29 to January 31.
In order to participate in the competition, you have to fill out an online application, which contains a brief description of the conference event, the structure of the organizing committee and an budget of the event.
Support Package is a program of Lviv Convention Bureau, which provides support to the national conference industry by stimulating national, international associations and professional conference organizers to hold conference events in Lviv. The program is an effective tool to help the conference industry and mitigate the effects of the global crisis caused by the pandemic.
What does the Support Package include?
Funding:
1 million UAH: 40 conferences that get 25,000 UAH  each.
Expert support:
personal conference manager who will help with all issues of cooperation with local business and city authorities;
coordination of work with local business and professional environment from the Lviv Convention Bureau;
organization of study visits before the conference.
Information support:
opportunity to cover information about the conference on the website and social networks of the Lviv Convention Bureau, the website of the Lviv City Council;
recommendations, checklists for planning and conducting events in Lviv from the Lviv Convention Bureau.
For whom?
The program is aimed at helping the organizers of national and international conferences to be held in Lviv in 2022. Applications for participation can be submitted by higher education institutions, research, medical institutions or natural persons-entrepreneurs / legal entities-organizers who plan to hold their conference events in Lviv in 2022.
Who determines the winners?
Winners are selected by Committee by open ballot by a simple majority of the total membership, taking into account the criteria.
To apply for membership in the Board of Directors may:
Lviv Honorary Ambassadors;
Representatives of higher education institutions of Lviv;
Representatives of research institutions.
Deadline: 31.01. 2022
The results of the competition will be announced on the website of the Lviv Convention Bureau and the website of the Lviv City Council in the first half of February 2022.
How to get?
You need to fill out an online form