Lviv Convention Bureau continues to tell international partners about what is happening in Ukraine, in Lviv; to explain why it is necessary to stop doing business with russian companies, and most importantly – how to help Ukraine today.
In June, we are planing a series of interviews "Industry talks during the war" with international and Ukrainian experts in the exhibition industry. The initiative is dedicated to coincide with the International Exhibition Day, which is celebrated in early June.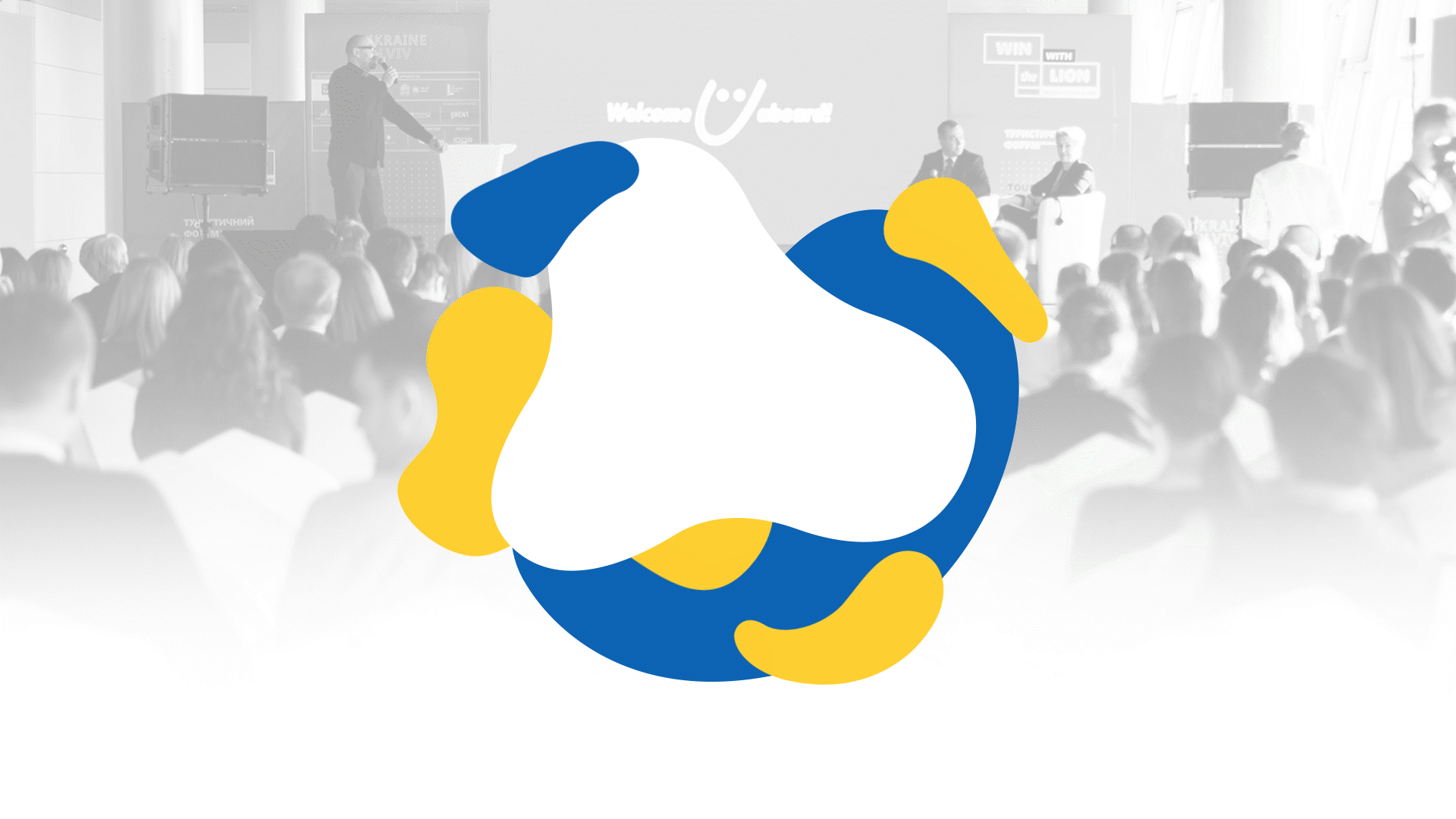 The purpose of our video talks is to show how the Ukrainian exhibition industry lived during the war, how exhibition organizers work now, how exhibition centers have been reformatted, which international congress centers have become a place of refuge for Ukrainians, what opportunities Ukraine has to participate in world trade shows. And how to recover the exhibition industry after the war.
Videos with three experts have already been published on the YouTube channel of the Lviv Convention Bureau.
The company specializes in organizing and conducting international B2B exhibitions and is one of the recognized leaders among exhibition companies in Ukraine. The result of Gal-Expo was hundreds of exhibition projects such as: Dental-Ukraine, Agro-Expo, Tour-Expo, thousands of participants and tens of thousands of visitors.
Lviv Convention Bureau talked to Andriy Stegura about the exhibition industry of Lviv and Ukraine during the war. Andriy Stegura tells what the company's employees are doing now, when all exhibitions were canceled. He describes how the exhibition halls became a place for humanitarian aid and a shelter for internally displaced persons. And also he mentioned plans for the future: the resumption of the exhibition "East and West together", the possibility of holding the largest dental exhibition "Dental-Ukraine" in the fall.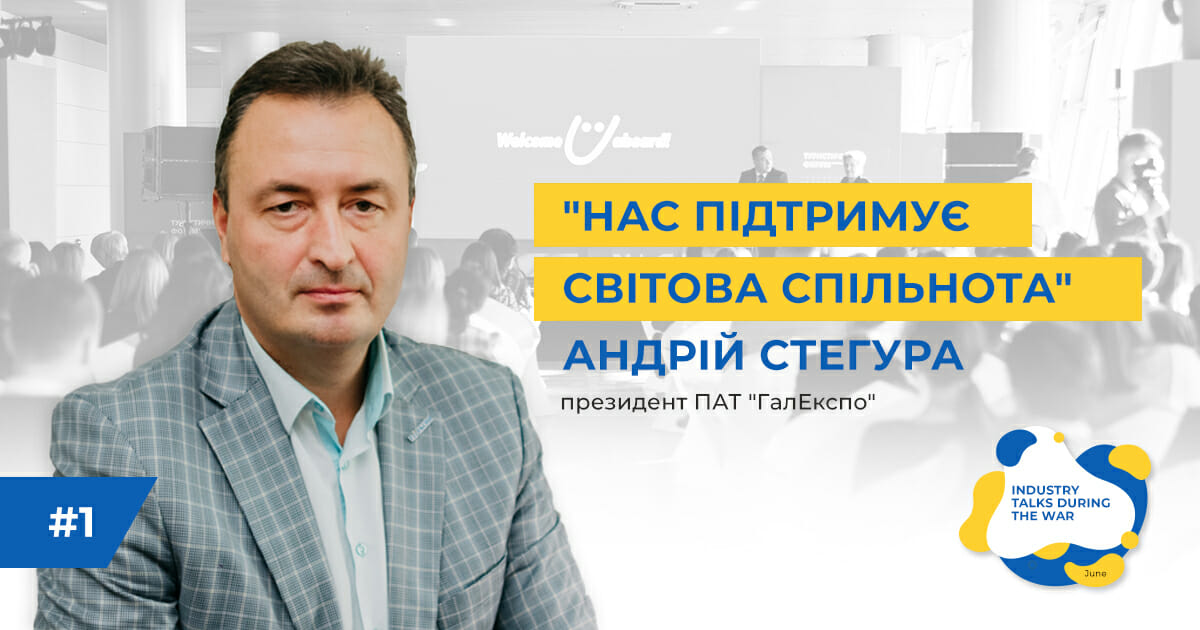 The second video with Gorazd Cad – CEO of Toleranca marketing agency, co-creator of Conventa Trade Show, editor in chief of Kongress Magazine.
We had an amazing friendly talk that we wanted to show you. Gorazd shared with us his experience of Balkan war and how his country got over dark times. He also repeated one more time why it was crucial to stop making business with russia.
We talked a lot about the future, about the importance of communication, and the challenges in industry after the pandemic. He also told us some special details about the upcoming CONVENTA TRADE SHOW.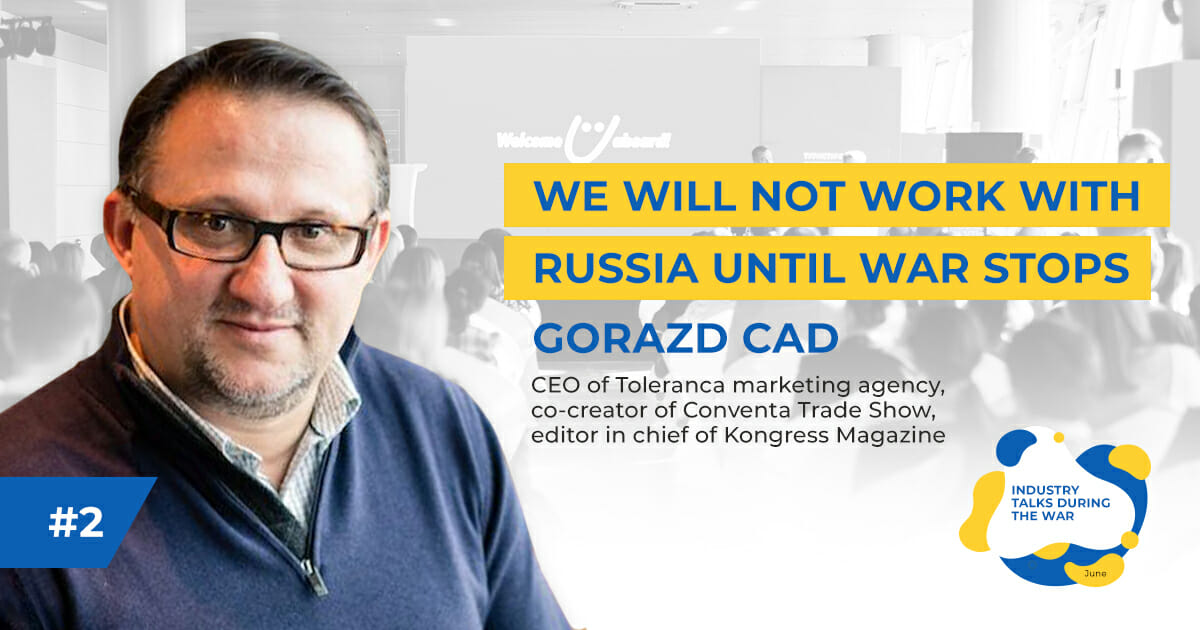 The 3rd video from the series of interviews "Industry talks during the war" with Anna Petrova – owner of MMP Forums and BTL Group.
Anna is the head of a MICE company that organizes business events around the world. Her company has offices in 4 countries. One of the key offices was in Kyiv. One of her important projects – the MMP Forum – was also held there.
After February 24, Anna fled from Ukraine, changing her place of residence every time. For the first months, her team worked on a chat for MICE experts, where they helped with the search for cities and countries for evacuation, job offers. In the 4th month of the war, the team returned to work remotely. They plan to hold the MMP Forum in the fall in Latvia.
In the video, we talk to Anna Petrova about how she managed to get the team back to work, and what is the role of international partners in this. We are talking about the prospects of the Ukrainian MICE market, about Ukraine's participation in international exhibitions.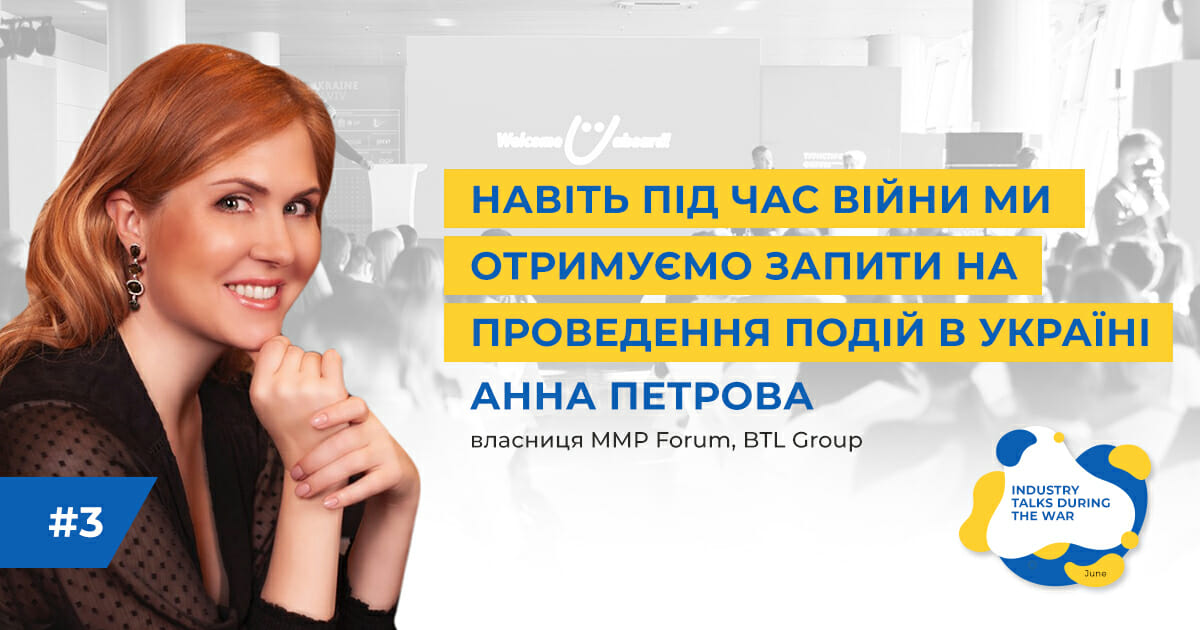 Our 4th video with Myron Uhryn – dentist, president of the National Union of Dentists of Ukraine, founder of the Myron Uhryn Charitable Foundation.
We recorded and edited this conversation with love and respect. It has a lot of real life. Lots of war, volunteering, daily work, special stories. For example, there is a story about how Myron Uhryn came back to Lviv after a conference in Crimea in 2014, when russian annexation began. Then he couldn't use the Simferopol airport because the "green" men came, and he had to find ways to get to Lviv by different routes. There are also stories about round-the-clock operations near the front line, about the creation of a dental service, about how the military sent photos when they had brushed their teeth, about thousands of saved lives.
We talked a lot about what Ukraine is currently living through. Mr. Myron talked about his volunteer days, about working with doctors on the front lines. We also talked about exhibitions and conferences. Are they needed now? Does Myron Ughrin participate in international forums? What will happen to his big dental exhibition `Dental-Ukraine' that every year gathers more than 3 thousand participants in Lviv?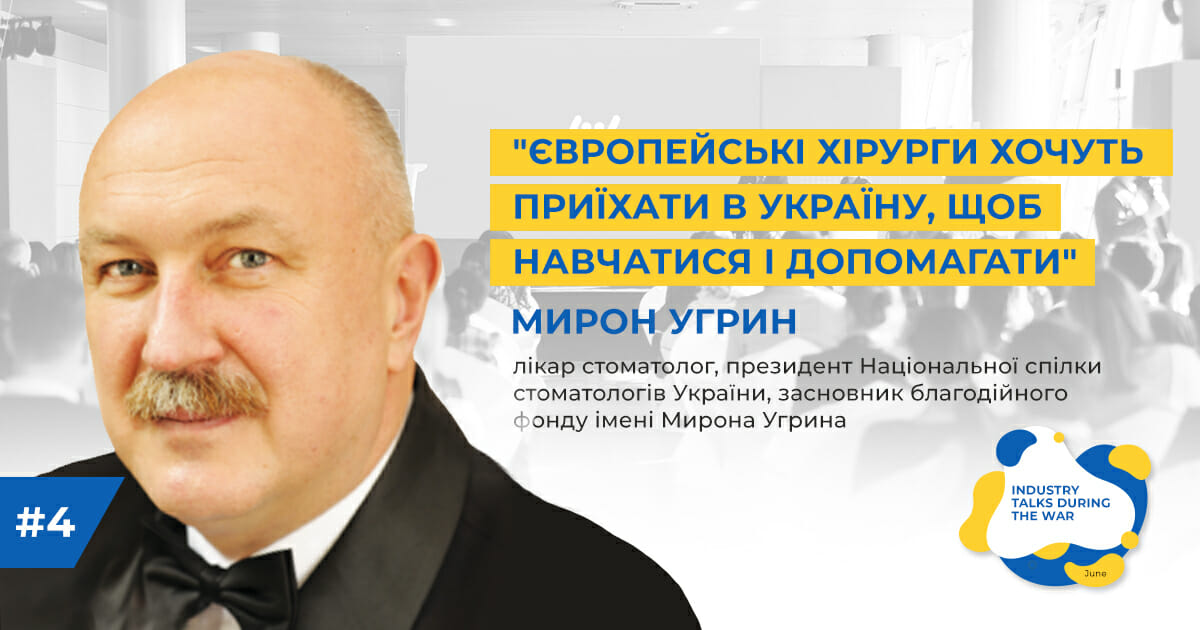 Our 5 th video with  Lenka Zlebkova – CEO of Prague Congress Center. 
We talked about organizing an Assistance center for Ukrainian refugees at one of the biggest congress halls in Europe, about total understanding from partners who had to have events during this time.
It was a nice talk about the support, cooperation and industry challenges. Lenka shared with us how Prague and Congress Center come back to normal after COVID-19, what events they are waiting for, what requirements are from clients. Moreover she suggested to Lviv what should be taken into consideration if we are planning to build a congress hall.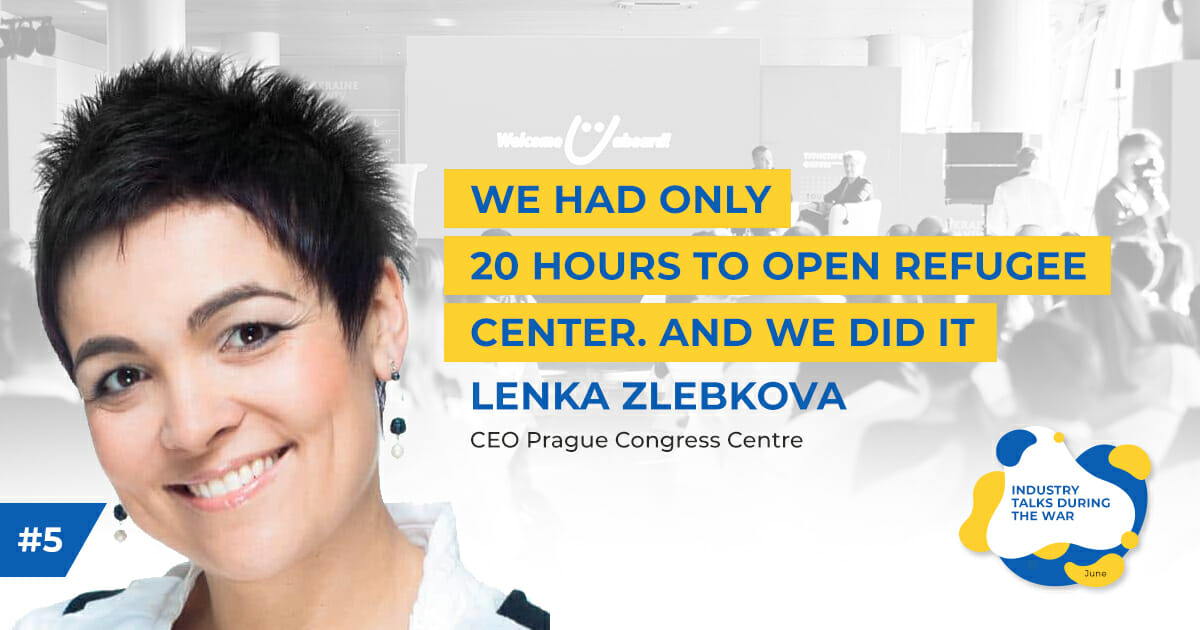 We asked Carina how she thinks the MICE community accepts the war in Ukraine, how the industry will handle the challenges, what to do to resist russian influence and how international associations, organization can help Ukraine.
Moreover we talked about IMEX after 2 years of absence, what changed, what moments were the most memorable and what is the future of exhibition business.
We spoke about young leaders and The Future Leader Forum at IMEX. Why the IMEX Group believes that it is important to keep in touch with the younger generation. Carina gave her roadmap for young professionals: what events to visit, what magazines to read, what organization to join. It's worth seeing.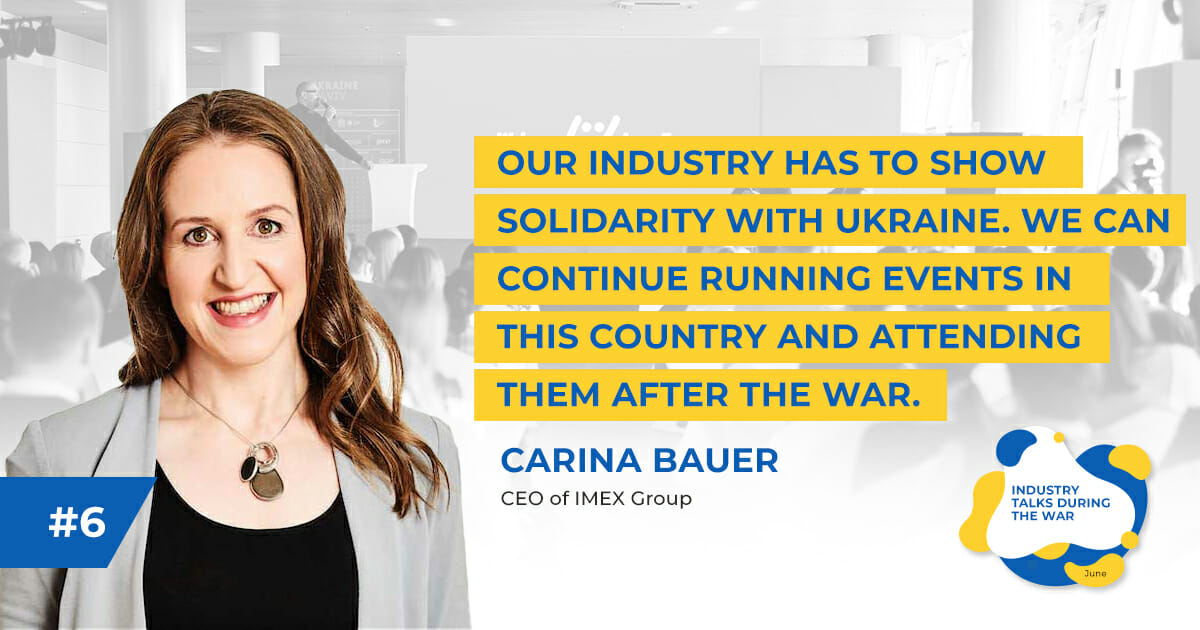 Our next video is with the director of the state enterprise "Arena Lviv" Olga Manko.
Before the war, Arena Lviv was one of the largest locations for holding conferences, forums, and exhibitions. IT Arena, Lviv Media Forum, Event Industry Forum, Tedx, etc. took place here.
Today, it is a coordination center for internally displaced persons, where about 200 people spend the night every day. There is a humanitarian hub on the territory, there is a place for meals, and people can get help with resettlement in the Lviv region.
We spoke with Olga Manko, talked about how "Arena Lviv" survived the first months of the war, what is happening on the territory now, which football clubs joined the organization of the shelter, what with the Arena team and how the resumption of the work of "Arena Lviv" in specialized activities will take place soon.