Lviv Convention Bureau continues to tell international partners about what is happening in Ukraine, in Lviv; to explain why it is necessary to stop doing business with russian companies, and most importantly – how to help Ukraine today. We launched a series of interviews "Industry talks during the war" with international and Ukrainian experts in the exhibition industry. The initiative is dedicated to coincide with the Global Exhibition Day. 
The purpose of our video talks is to show how the Ukrainian exhibition industry lived during the war, how exhibition organizers work now, how exhibition centers have been reformatted, which international congress centers have become a place of refuge for Ukrainians, what opportunities Ukraine has to participate in world trade shows. And how to recover the exhibition industry after the war.
We invite you to watch our video with Gorazd Cad – CEO of Toleranca marketing agency, co-creator of Conventa Trade Show, editor in chief of Kongress Magazine.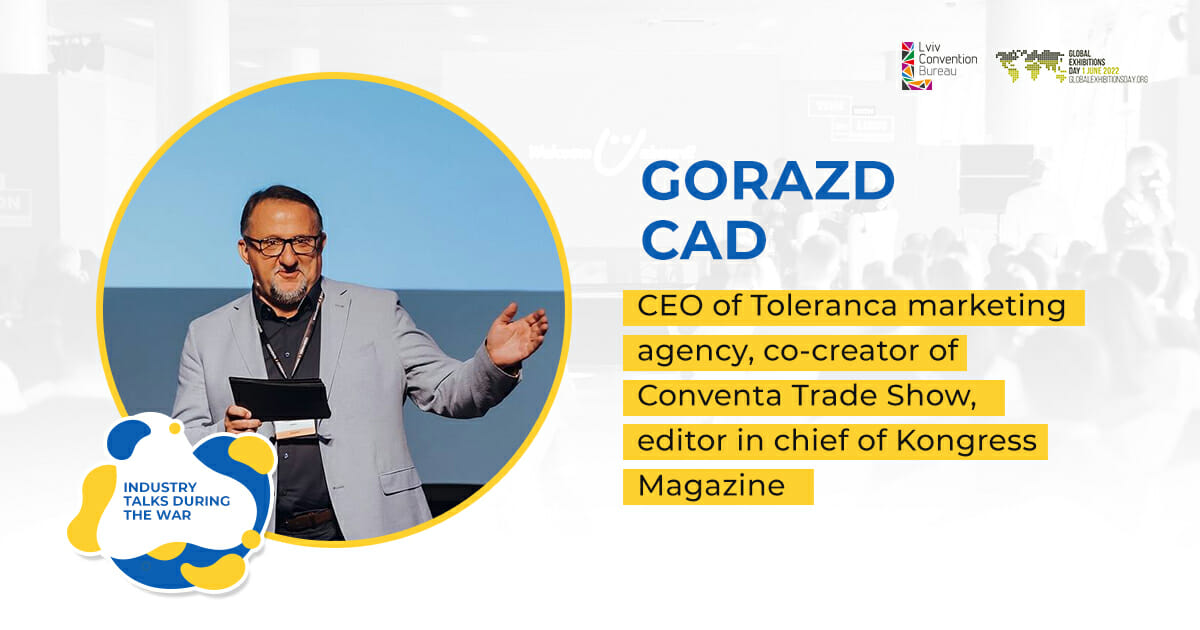 We had an amazing friendly talk that we wanted to show you. Gorazd shared with us his experience of Balkan war and how his country got over dark times. He also repeated one more time why it was crucial to stop making business with russia.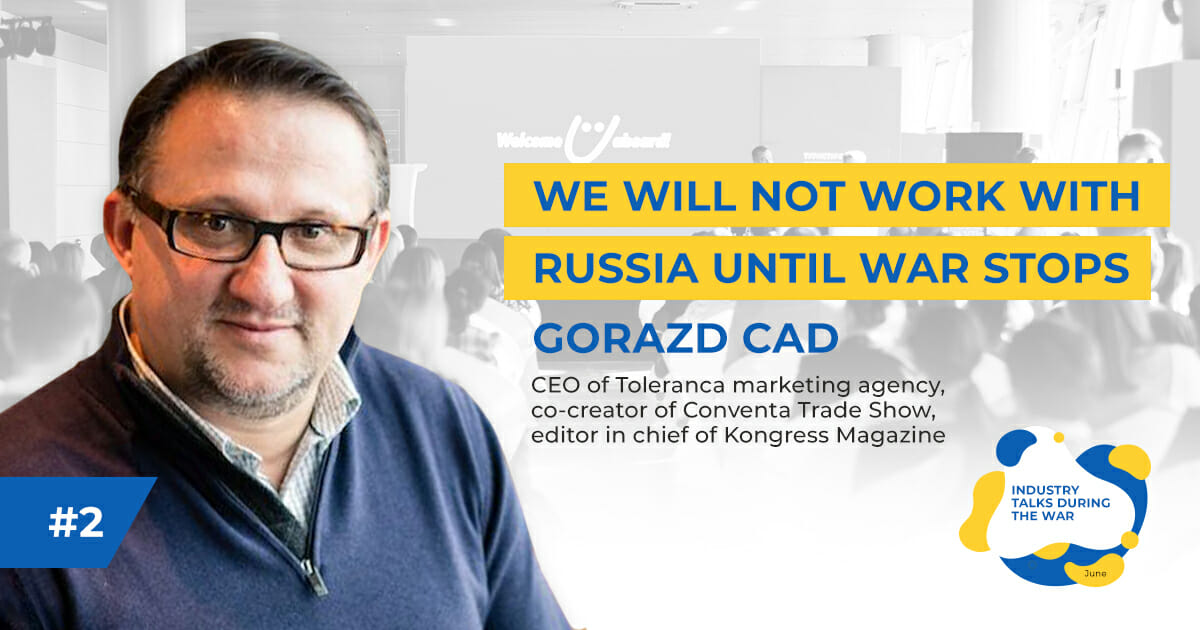 We talked a lot about the future, about the importance of communication, and the challenges in industry after the pandemic. He also told us some special details about the upcoming CONVENTA TRADE SHOW.