Ukraine is developing conference industry. The number of hotels with conference facilities is increasing, new airlines are entering Ukrainian market, the country's infrastructure is improving, the number of international, national and local conferences is increasing. Tourism offices, conference bureaux, and others support Ukrainian cities at leading trade shows, meetings. More often experts, citizens discuss what kind of tourists they want to see in their city. Priority is given to business tourist who came for a conference, a business meeting etc. Despite all successes that were mentioned, Ukraine still remains unknown to many event planners. But it shouldn't be. So we prepared 5  facts about Ukraine. It will convince you to organize your next convention, incentives in Ukraine. And, of course, you can choose Lviv 🙂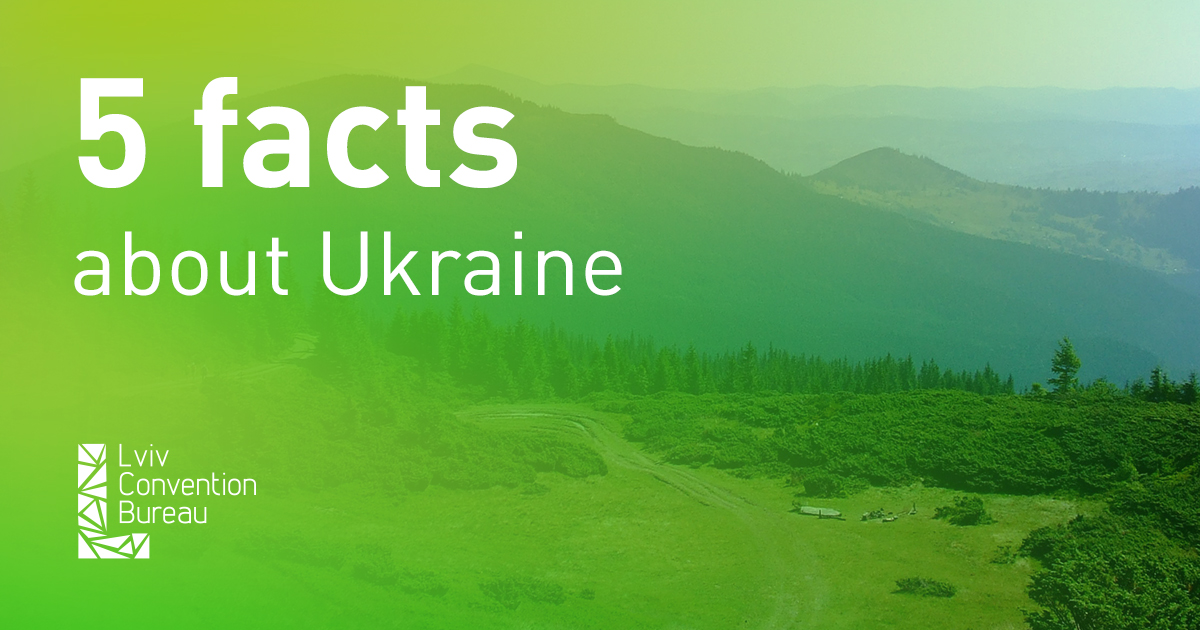 Open to the world
Citizens from 63 countries do not need a visa when they traveling to Ukraine: European Union, Azerbaijan, Andorra, Argentina, Belarus, Bosnia and Herzegovina, Brazil, Brunei, Vatican, Armenia, Hong Kong (China), Georgia, Israel, Iceland, Kazakhstan, Canada, Kyrgyz Republic, Republic of Korea, Liechtenstein Macedonia, Moldova, Monaco, Mongolia, Norway, Panama, Paraguay, Russian Federation, San Marino, Republic of Serbia, USA, Tajikistan, Turkey, Uzbekistan, Montenegro, Switzerland and Japan.
Convenient connection
Ukraine has good rail, road and air services to countries around the world. Each year, the number of flights increases: both domestic and international. 52 new destinations are planned to be opened in 2020.
On the list of UNESCO World Heritage sites 
Ukraine has plenty of monuments noted by UNESCO, including Lviv landmarks, Kyiv churches and the great Carpathian forests. Perhaps one of the most-visited and vast UNESCO heritage sites is the Old Town of Lviv –  an outstanding example of the fusion of the architectural and artistic traditions of eastern Europe. 
The fourth most educated nation in the world
99.4% of Ukrainians over the age of 15 can read and write, and almost 70% of Ukrainian adults have a secondary or high education. Almost 150 thousand students study in Lviv.
Development of IT field
Ukraine is the fourth largest country with the highest number of IT specialists in the world. About 90,000 employees. A significant percentage of conferences that take place in Ukraine is related to this sphere. For example, in 2019, Lviv hosted 76 conferences and even more IT events.