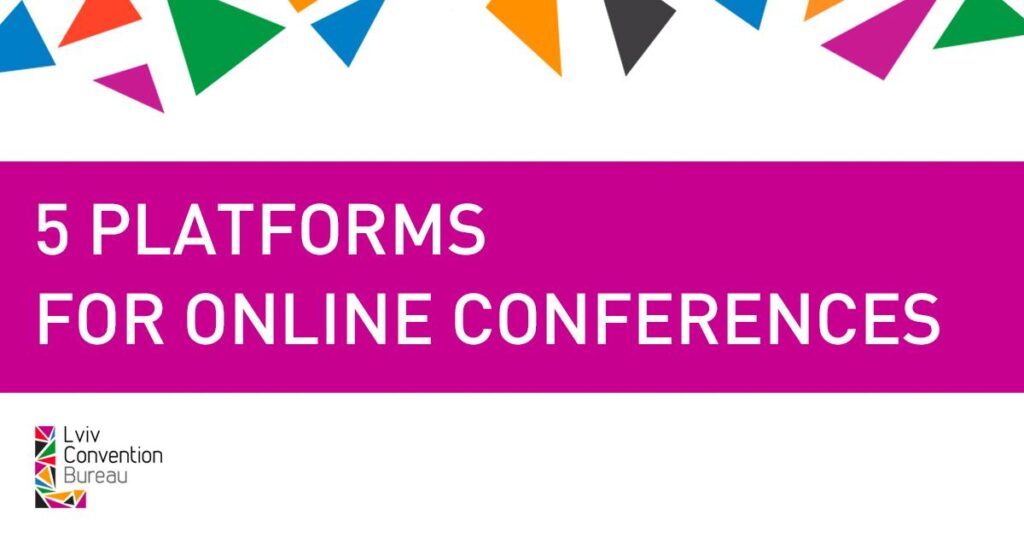 COVID-19 has changed all rules of perception of virtual events. We have been adapting to new reality for more than four months. We learned how to use ZOOM, organize live broadcasts, create virtual presentations and communicate remotely.The digital world offers us many opportunities to enhance virtual events.
Let's get acquainted with 5 online platforms for your webinars, trainings, presentations.
🔸Google Hangouts
If you have Gmail, this tool is suitable for meetings of 25 people. You can keep track of who joins hangouts through a calendar or by monitoring who you invite.
🔸Google Meet
If you are planning an event in advance, then you should create an event in Google Calendar. An event link that allows participants to join the video call is created automatically. Google Meet has no time limit. Up to 100 people can take part in the online event.
🔸YouTube live
The advantage of this service is reaching the audience, better visibility of content, effective interaction with the audience in social networks.
🔸LickClickMeeting
This platform has a variety of tariff plans based on the expected number of visitors up to 5,000 people. It allows you to create surveys and conduct research, has a chat function and a screen demonstration. There is also tracking of webinar statistics. And you can record a webinar.
🔸ZOOM
At the basic level, software is free. You can involve up to 100 participants and hold a group meeting for up to 40 minutes. It is possible to share a screen and set up meeting rooms.
Offline studio from Lviv Convention Bureau
Lviv Convebtion Bureau offers unlimited access to ZOOM platform for your online conference at offline studio.
Are you planning a webinar, an online conference? We can offer you professional equipment for shooting: webcam, screen, projector, laptop, LCB branding, lighting.
Leave a request at the link