Lviv Convention Bureau continues to tell international partners about what is happening in Ukraine, in Lviv; to explain why it is necessary to stop doing business with russian companies, and most importantly – how to help Ukraine today. We launched a series of interviews "Industry talks during the war" with international and Ukrainian experts in the exhibition industry. The initiative is dedicated to coincide with the Global Exhibition Day.
The purpose of our video talks is to show how the Ukrainian exhibition industry lived during the war, how exhibition organizers work now, how exhibition centers have been reformatted, which international congress centers have become a place of refuge for Ukrainians, what opportunities Ukraine has to participate in world trade shows. And how to recover the exhibition industry after the war.
Our new video with Carina Bauer – CEO of IMEX Group.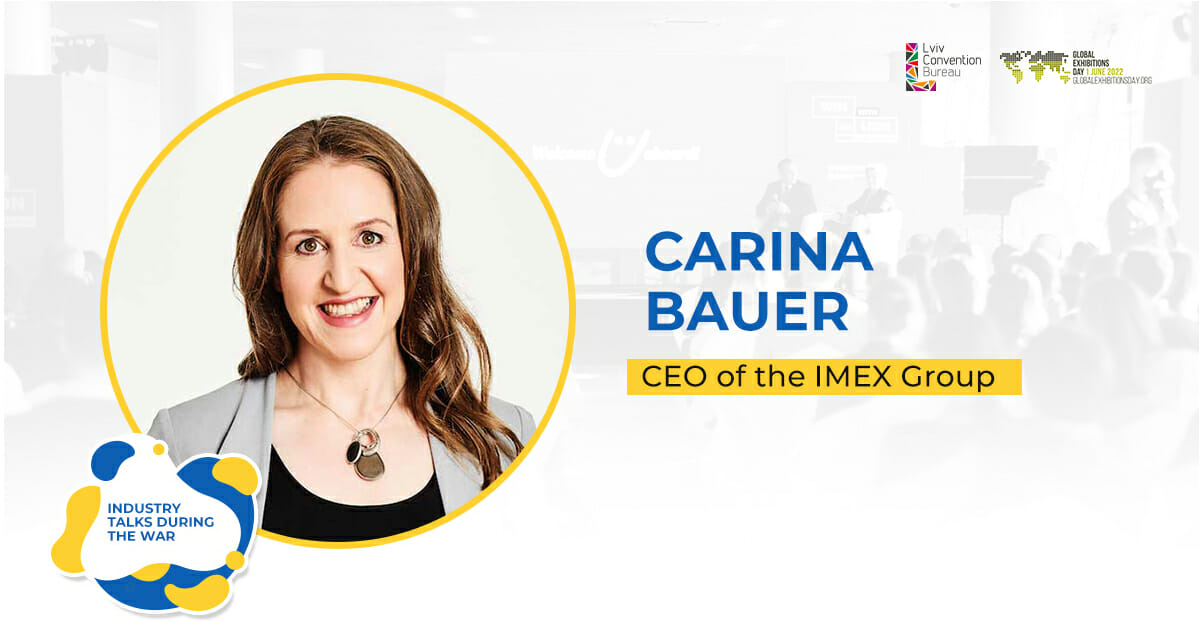 LCB had a great chance to have a chat with Carina and talked about important issues that worry a lot of event professionals not only in Ukraine, but all over the world. 
We asked Carina how she thinks the MICE community accepts the war in Ukraine, how the industry will handle the challenges, what to do to resist russian influence and how international associations, organization can help Ukraine.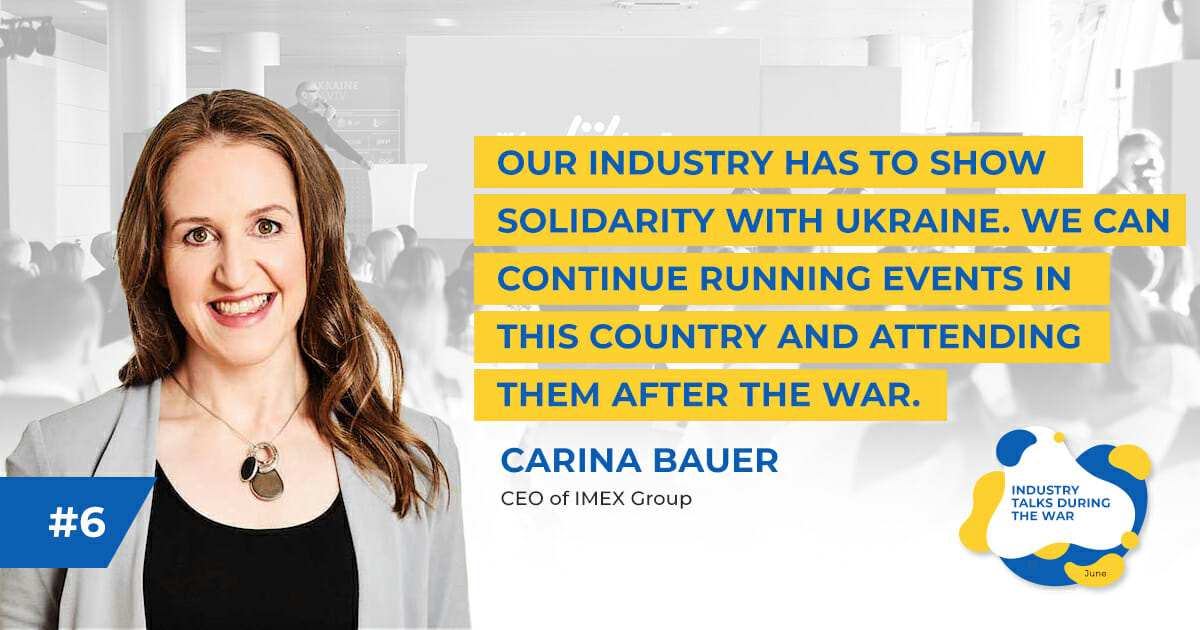 Moreover we talked about IMEX after 2 years of absence, what changed, what moments were the most memorable and what is the future of exhibition business.
We spoke about young leaders and The Future Leader Forum at IMEX. Why the IMEX Group believes that it is important to keep in touch with the younger generation. Carina gave her roadmap for young professionals: what events to visit, what magazines to read, what organization to join. It's worth seeing.