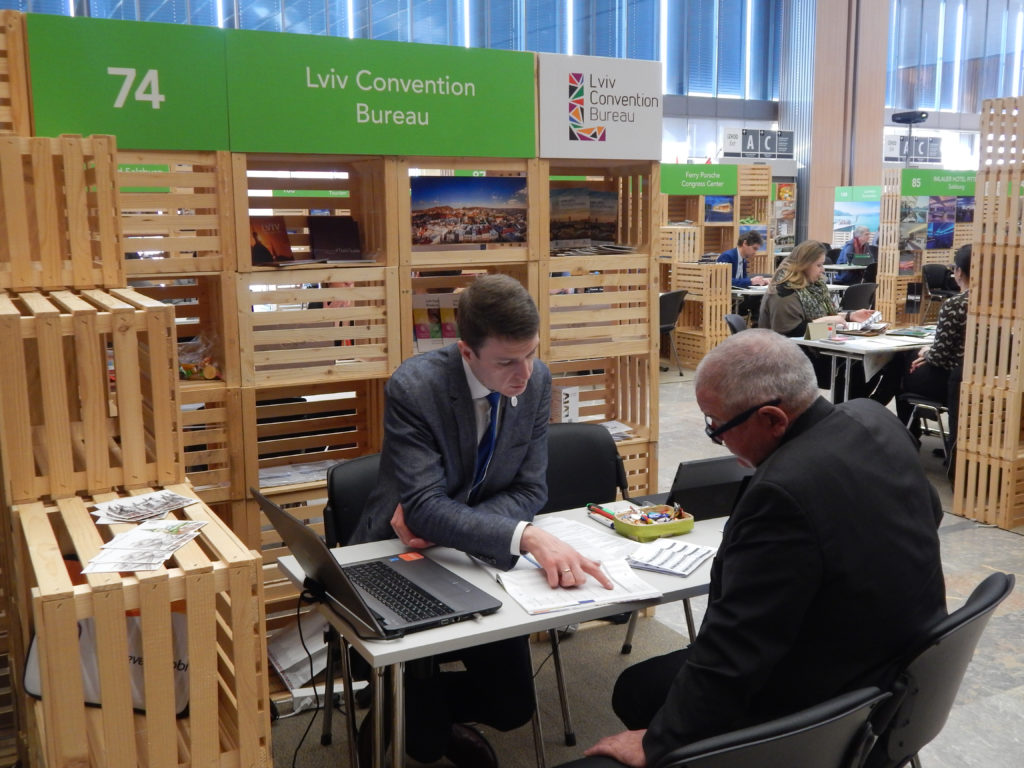 Lviv Convention Bureau took part in the 10th anniversary Conventa trade show, held recently in Ljubljana, Slovenia. The event brought together more than two hundred cities' representatives from 17 European countries and the potential conference service clients from all over the world who would like to talk and to discover new locations for business events.
The Lviv Convention Bureau specialists presented the city's potential in business hospitality industry at their own stand. They held about 30 B2B meetings with hosted buyers from more than ten countries, including Germany, Poland, France, Israel, the USA and others. The stand visitors were mostly interested in Lviv as a venue for business and corporate events, in the quality of city's conference services, as well as in support provided by local authorities at organizing international events.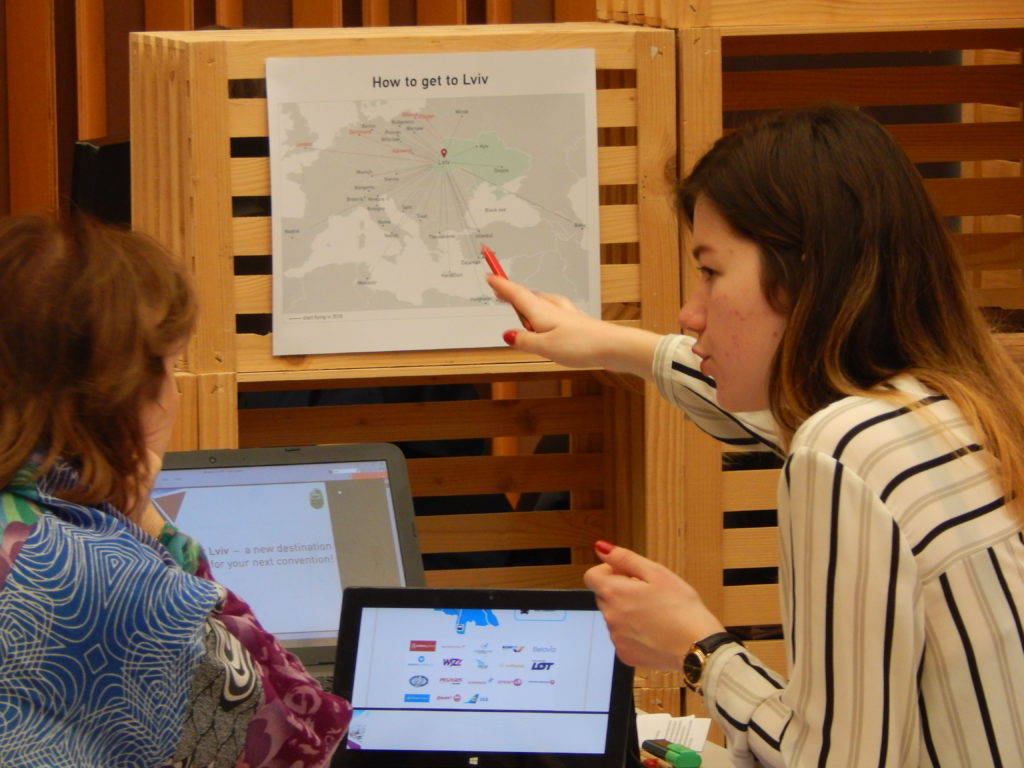 Lviv Convention Bureau is the participant of the exhibition for the second time. According to its international projects manager Oksana Spolyak, last year Conventa showed demand for Lviv and Ukraine as a destination for conference industry events in the Eastern Europe. And this year it added even more qualitative contacts and deeper interest in the city.
"We didn't just tell about Lviv, its opportunities and conference potential. We were approached by people who really intended to hold business events and who were looking for the most convenient place for it," Oksana Spolyak says.
Lviv is the only city in Ukraine presented its conference services at Conventa trade show. The next business exhibition Lviv Convention Bureau is taking part is Convene, held in Vilnius on 14-15 February.