Lviv Convention Bureau team will participate in the 61st Congress of the International Congress and Convention Association (ICCA), which will be held in Krakow this year. More than 1000 delegates from all over the world will come to the Congress. Particular attention is paid to international associations, more than 70 come from 21 countries this year. All of them will meet with representatives of different cities, professional event organizers, hotels, conference halls to get interesting offers for holding meetings of their associations. Lviv Convention Bureau will work in this direction too.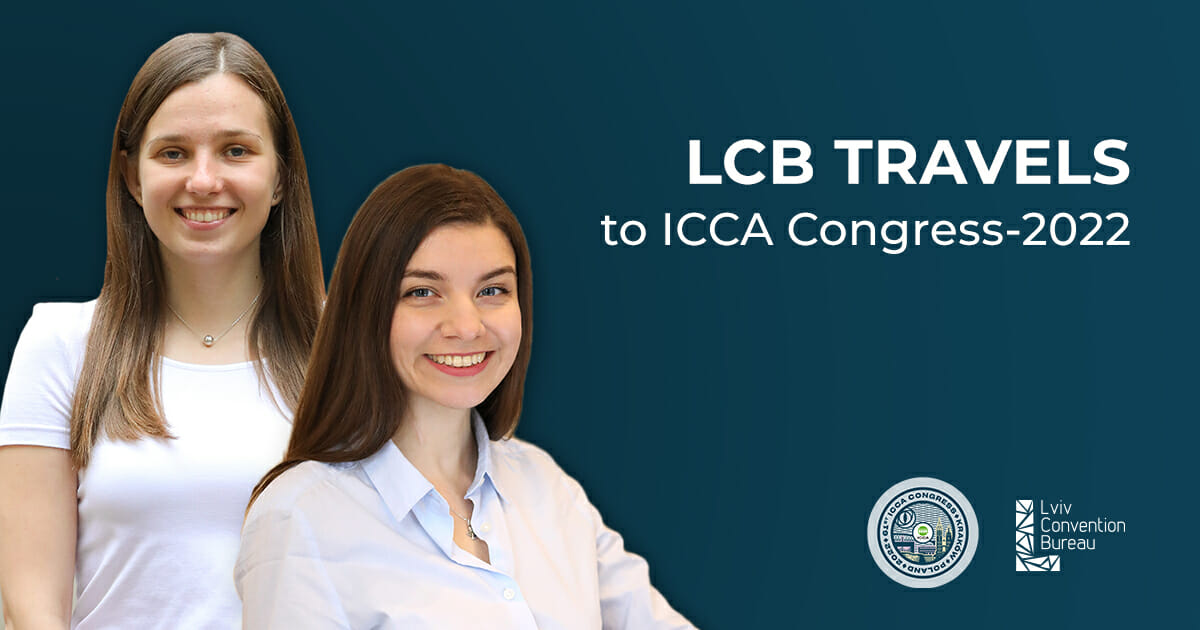 The theme of this year's Congress is "Together we can". The organizers note that all challenges (whether coronavirus, war, or economic problems) can be overcome if the industry unites and supports each other. 
The program of the event includes three components: the official election of the new leadership of the association, training sessions and the social part. As for the latter, the organizers of the congress invited delegates to join the humanitarian mission of Poland, which now cares for Ukrainians fleeing the war. Participants in the event can send a donation or help humanitarian staff on the spot. 
As part of the training block, speakers' speeches, workshops, innovative laboratories, discussion challenges, solutions studios, express cafes will be held, based on 4 topics: sustainable development, diversity, inclusion and the legacy that we leave after each meeting. 
Emphasis in the program is also on networking, sharing experiences and attracting new business contacts, so there will be a lot of free time for business meetings. 
Before the congress, the organizers will hold a Forum for Young Professionals of the industry, in which they will emphasize the search for real talent, on what skills, knowledge, and thinking system the future generation of event professionals should possess. 
There will also be a Global Business Exchange where successful examples of attracting international events will be shared. 
Traditionally, the Best Marketing Awards will be held. The ceremony celebrates the achievements of organizations in marketing their products or services: from full-scale campaigns to individual promotions. 
ICCA Congress is one of the most important events in the global meeting industry, gathering the most experienced experts in organizing international conferences and congresses every year, representing destinations, conference locations, professional event organizers and international associations in various directions. Lviv Convention Bureau has been a member of ICCA since 2015, and annually participates in the congresses of the association.