The team of Lviv Convention Bureau will take part in the leading exhibition of the MICE industry in Germany from May 31 to June 2. Together with the Department of Tourism and Promotions of the Kyiv City State Administration, we are preparing a stand about Ukraine. We will tell how Ukraine lives during the war, we will talk about the future of Ukraine after the victory.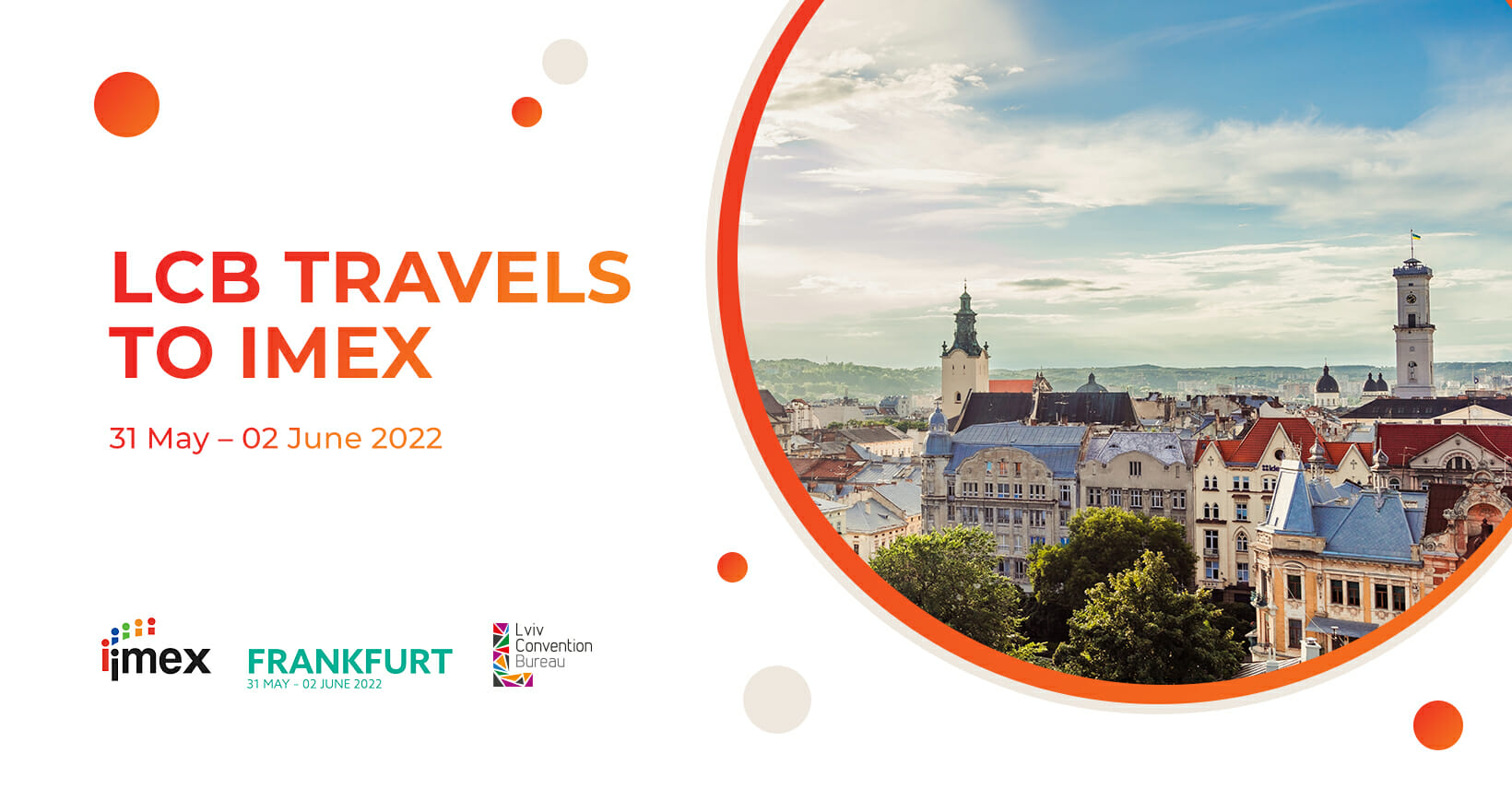 IMEX in Frankfurt will bring together 2500 exhibitors from 150 countries and more than 5100 business representatives in the field of event organization, ranging from professional event agencies, hotel groups, congress locations to technical contractors, after a two-year break.
We will have a good opportunity on the international platform for a professional audience to tell our story of the war. It is important for us to convey to colleagues who are looking for new destinations, new partners, new expertise that Ukraine is now a source of unique experience.  
Through pain and loss, we gain knowledge and skills that will be valuable in understanding how to build a peaceful future. It is now that our military, doctors, psychologists, firefighters, journalists, restorers, architects skillfully resist russian aggression. They faced the enemy on their own, they learned and know how to defend themselves against quantitatively larger troops, how to save lives under fire, how to resist misinformation, how to protect their monuments. And it is their expertise that is now valuable for the professional environment looking for new senses during business events: conferences, forums, congresses, etc. 
During the four days of the exhibition, there will also be an opportunity to participate in profile training for MICE-experts. This year, the organizers offer 150 educational events of different formats. Themes of seminars, trainings, round tables are also for every taste. The program mentions new tools for planning events, opportunities for professional development and advanced training, well-being and personal development, inclusion, diversity and accessibility at events, innovation and technology, creativity and trends in future market development. 
A special place for the topic of market recovery after covid, sustainable development, the concept of "sustainability". The impact of the war in Ukraine will also be discussed separately. 
In general, the organizers of IMEX showed great support for Ukraine. They were among the first to announce that they excluded the possibility of russia's participation in this year's events. From the first days of the war, they declared their support for Ukrainians. And now they have provided a complimentary space for the placement of the Ukrainian stand. 
We are preparing to present Ukraine with dignity, to attract even more support, to establish even more contacts, to convey our messages. Because we believe in Ukraine, we believe in our victory.  We stand up for the whole world. And we thank the world for its solidarity. And we urge everybody to continue to stand united against the russian barbarians.