Danylo Halytskyi International Airport "Lviv" announced the opening of new routes. Direct flights to Lviv allow international business travelers to easily and quickly get to the city, and facilitate its development as a new destination.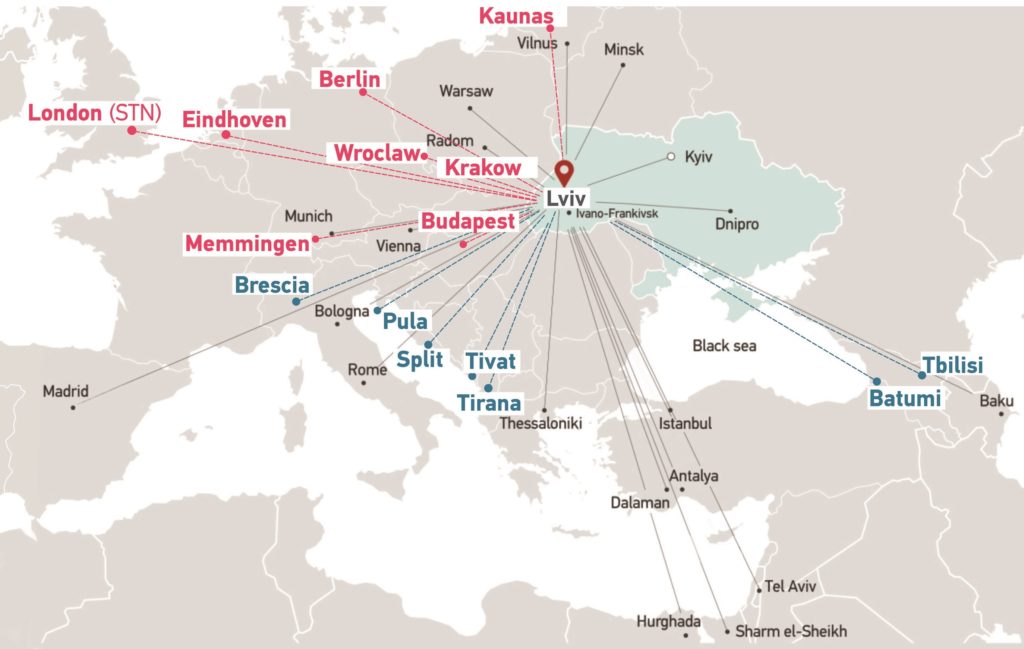 From the beginning of March the airline "Windrose" started to operate flights to Brescia (Italy). On April 13 low cost airline Wizz Air is coming back to the city and launching regular flights on the route Wroclaw–Lviv–Wroclaw. From mid-June the company will operate flights to Berlin.
In summer season 2017 there are new routes from Lviv to Pula (Croatia) and Tirana (Albania), performed by national airline "Dniproavia". From mid-July to mid-August, when the airport in Vilnius is closed, Ukrainian International Airlines will fly to Kaunas (Lithuania).
In autumn Lviv is planned to get connected by charter flights with Batumi and Tbilisi (Georgia). Confirmation of the routes' opening is expected from Yanair.
On October 30 low cost airline Ryanair is coming to Ukraine. On March 15 Irish company has announced about the launch of regular flights from Lviv to Berlin, Budapest, Eindhoven, Krakow, London, Memmingen and Wroclaw. According to the commercial director of Ryanair David O'Brien, the company chose these directions, taking into account the interests of both parties. "Lviv and the chosen cities are interested in these routes", – said David O'Brien. According to him, the average ticket price is about 40 euros.
Launching the new flights and increasing the number of existing ones empowers Lviv potential in the business hospitality. As affordable direct flights is a critical factor in choosing destination for meeting planners.
The main current destinations from Lviv airport are Warsaw, Munich, Vienna, Istanbul, Baku, Thessaloniki, Madrid, Rome, Tel Aviv, Bologna, Radom, Minsk, and others (see more).