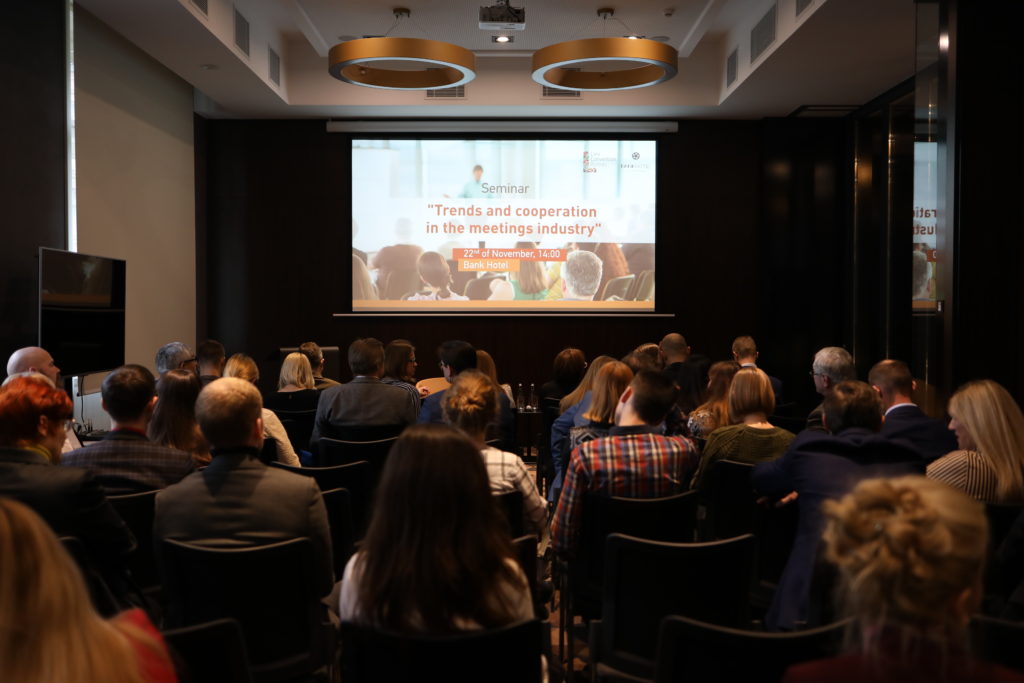 Experts from the USA and Serbia were invited speakers at "Trends and cooperation in the meetings industry", organized by Lviv Convention Bureau.
During the seminar the CEO of Little Rock Convention & Visitors Bureau (USA) Gretchen Hall presented successful stories of the Convention Bureau in the USA, described how their team measures economic impact of tourism on the city and described Ambassadors' program, which functions in Little Rock.
Together with American marketing specialist Christine Graf Gretchen analyzed strengths and weaknesses of meetings industry in Lviv and gave recommendations about characteristics we should highlight during city presentation.
Igor Kovacevic, the head of Serbia Convention Bureau, presented the topic "Intellectual capital as the driving force of the destination – role of the congress ambassadors". He shared insights of Congress Ambassadors program in Serbia, explained how to create long-term effects in the meetings industry and also how we results of Lviv Convention Bureau.
We would like to thank our partner "Bank Hotel" for excellent service and convenient location for the seminar.
All the photos can be found by the link.