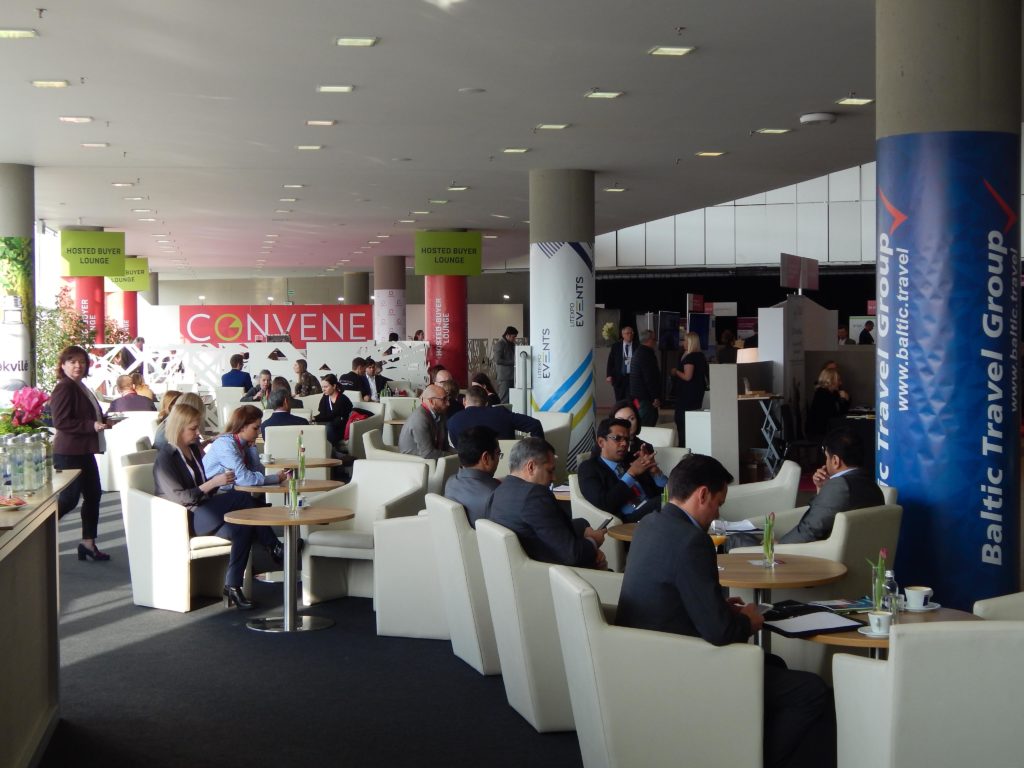 On February 14-15, Lviv Convention Bureau presented the conference potential of the city at Convene International Exhibition in Vilnius (Lithuania). The event brought together about 90 participants with their own stands from 10 European countries and over 170 visitors from all over the world. It combined destinations presentations and educational sessions, as well as a lot of good opportunities for experience exchange.
Lviv is the only city in Ukraine presented its potential in business hospitality industry at the exhibition. As a relatively new conference tourism destination in Eastern Europe, the city attracted international event organizers with easy access, unique locations for business events, and reasonable prices.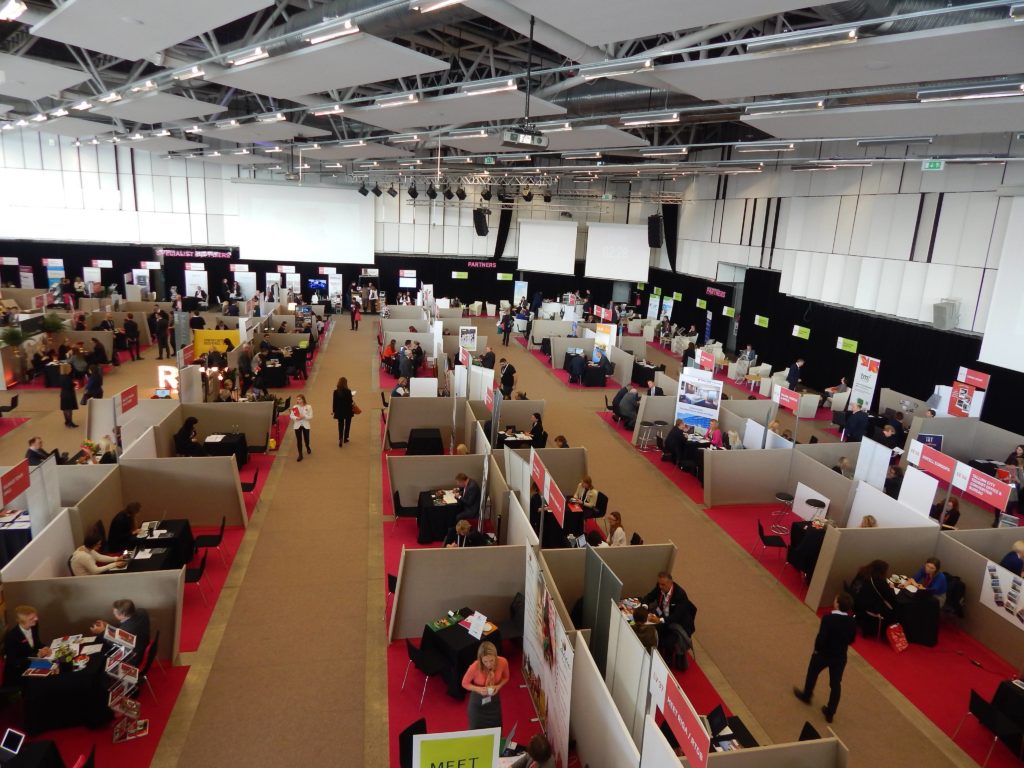 It's already the fourth time Lviv Convention Bureau taking part in Convene. According to the deputy director of LCB Andriy Pavliv, the progress in foreign customers' relation to the city is increasingly visible every next year. For example, the last year the emphasis was on educational work, i.e. presentations of Lviv, its facilities and features. But this year the most frequent visitors to the city stand were people who already have a specific event and who are just looking for a convenient place to hold it.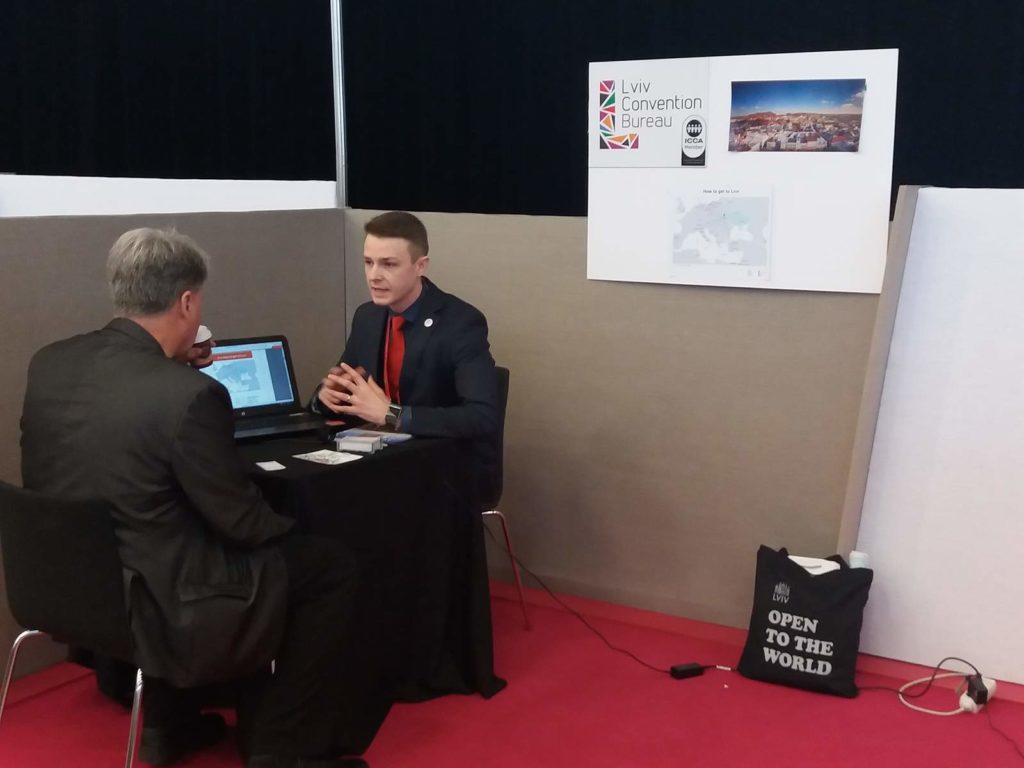 «It is mostly about medical, scientific and IT conferences. We continue to communicate with the organizers and to look for worthy locations for them within the city. And there are high expectations in fast first results from such cooperation, » Andriy Pavliv says.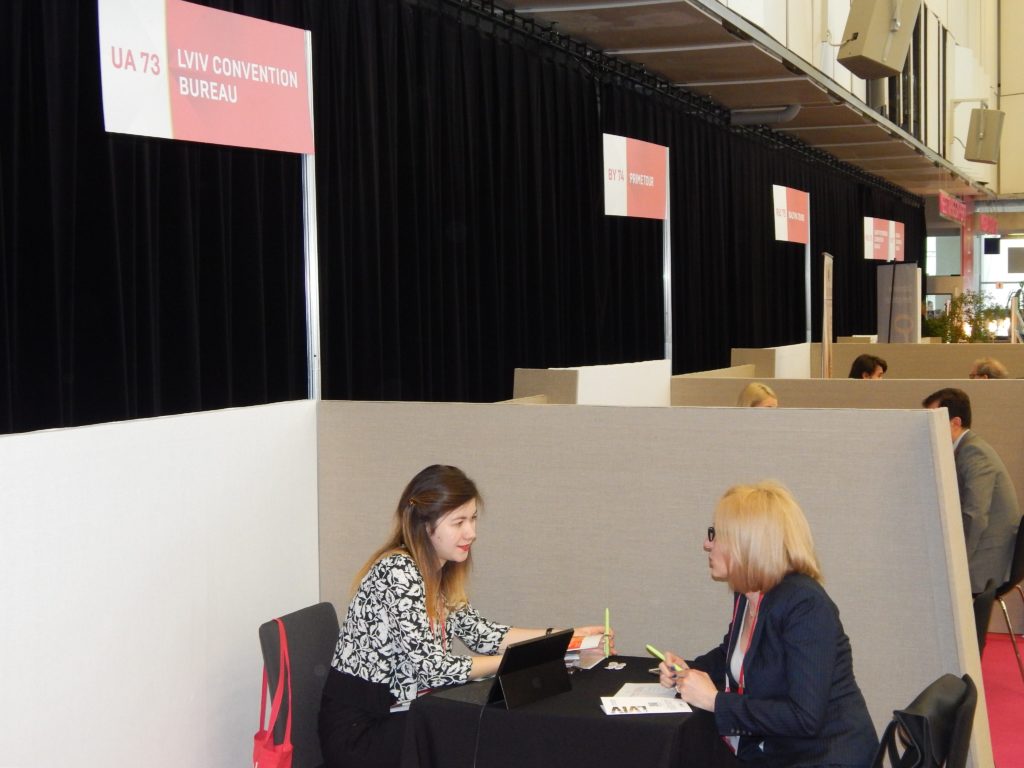 During two days, the Lviv Convention Bureau delegates held more than 40 B2B meetings with potential customers from more than ten countries, including the USA, India, Italy, Greece, Great Britain, etc. In addition, they were able to attend useful educational sessions within the event, which contribute to better understanding of the conference industry in the world. In particular, according to the international projects manager of LCB Oksana Spolyak, the key factors in the destination and venue choice for business events holding are personal safety, accessibility and price-quality ratio.