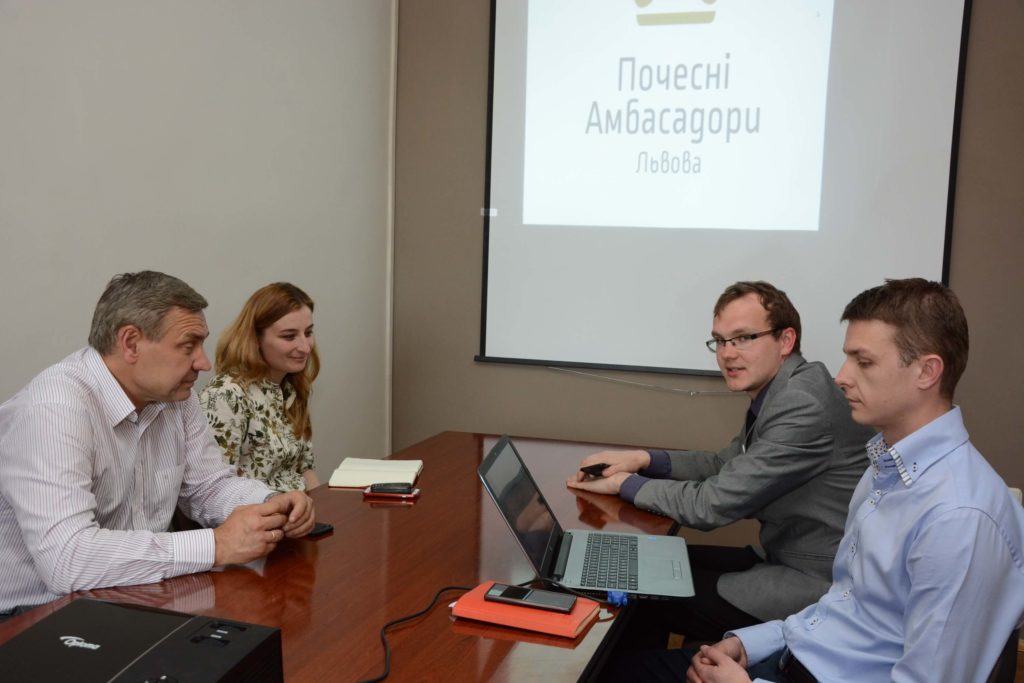 This year Lviv elects its Honorary Ambassadors for the third time. The submission of applications starts on June 8 and lasts for a hundred days. After that a special commission selects the finalists. The title of Lviv Honorary Ambassador is assigned for two years and includes international promotion of Lviv as an appropriate destination for hosting business events (conferences, forums, AGM, exhibitions, symposiums, summits etc.).
Lviv Honorary Ambassadors Program was launched in 2015 on the initiative of Lviv Convention Bureau. At the current moment Lviv has 21 Honorary Ambassadors who using their authority and expertise, contribute to the promotion of the city in the professional business community.
"Honorary Ambassadors' Program is an important tool in the development of the meetings industry of the city. Thanks to the cooperation with our Honorary Ambassadors, last year we launched a program to support and promote science "Scientific Lviv". Some ambassadors facilitate opening new flights to Lviv, the others assist directly in the invitation of international conferences to the city", – says Lina Ostapchuk, Director of Lviv Convention Bureau.
The submission of applications lasts from 8 June till 15 September 2017. Candidates for "Lviv Honorary Ambassador" are nominated by: universities, tourism organizations, associations, NGO's and unions, leaders in the fields of science, politics, business, IT and culture, local governments. To nominate a person for Honorary Ambassador of the city, one needs to complete the application form and add two letters of references.
The special commission examines applications and selects no more than 12 finalists until September 30, 2017. Award ceremony of the new Ambassadors takes place in November. Honorary Ambassadors will conduct their activity over next two years.
Selecting finalists the commission pays attention to the following criteria: tight and long connection to Lviv, success in business, leader who has a team or followers, respected in the professional field with a good reputation, public figure, high level of morality, and personal participation in the conference management.