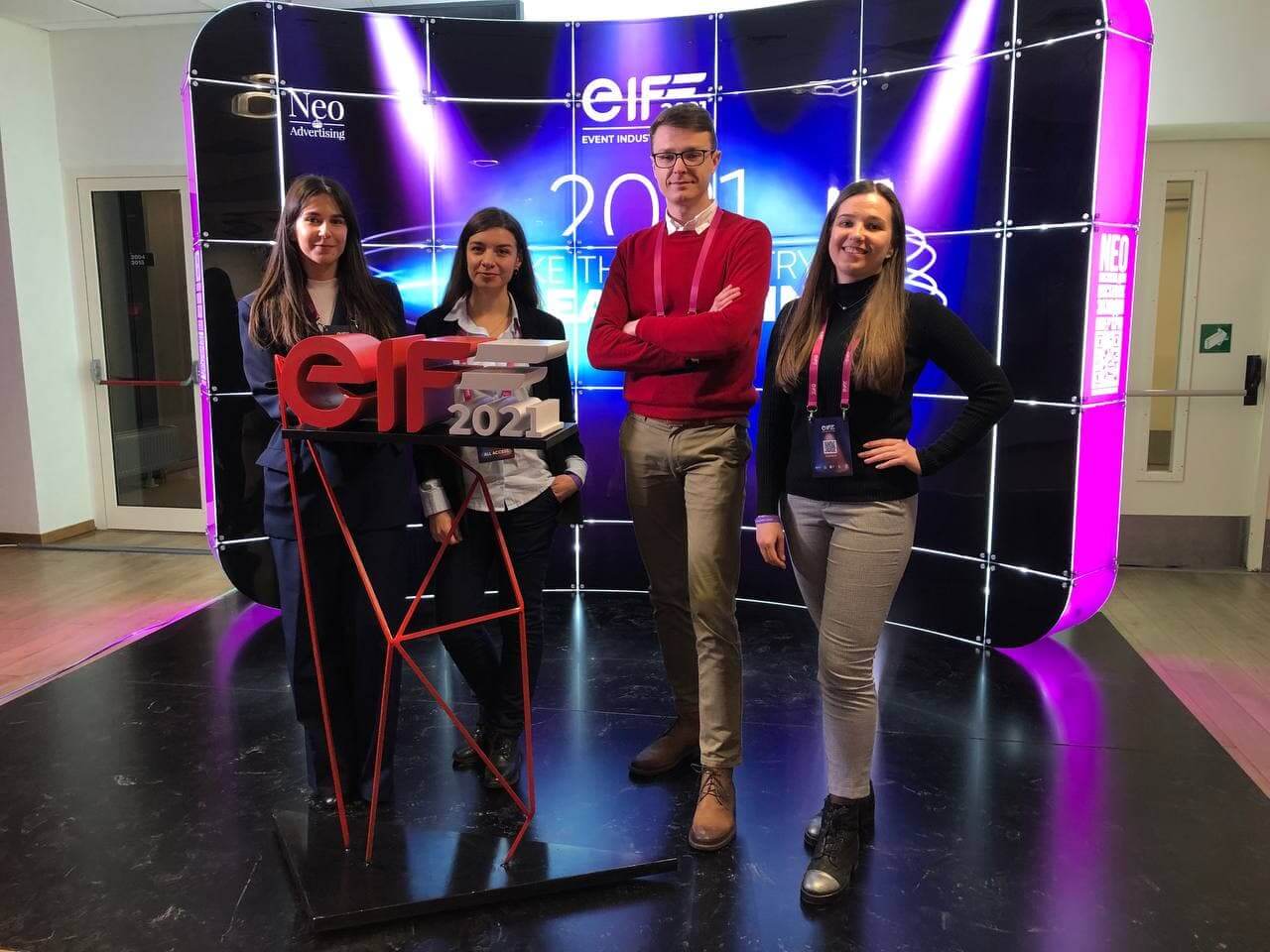 The fourth Event Industry Forum took place on February 19-20 in Lviv. Inventors from all over Ukraine came to the city. Due to quarantine restrictions, not everyone was able to participate. That's why the forum took place in a hybrid format: a combination of offline and online. The event brought together stakeholders of the event industry. They shared their experience of overcoming the crisis and created strategies for adapting to new conditions.
For the first time, a big offline event took place in Lviv following all safety rules. The forum has become a kind of platform for finding solutions on how to conduct events safely, legally and financially profitably in 2021.
 At the panel discussions, the experts talked about:
EVENT AND GOVERNMENT: the realities of supporting creative industries in times of crisis
ONLINE VS OFFLINE: can digital replace live communication?
MICE AGAINST PANDEMIC: adapting business events to new realities and norms
UNIVERSAL OR UNEMPLOYED: the value of inventory qualifications in other industries until there are no events
BE YOUR OWN INVENTOR. The phenomenon of independent realization of events by customers
IS THERE A LIGHT AT THE END OF BLACKOUT? The situation on the rental market of Ukraine
CATERING AND DELIVERY: adaptation of event gastronomy to lockdown
PRIVATE IS THE NEW LUXURY: how many agencies will accommodate the private event market?
SHOW MUST GO ON! The whole truth about the crisis in Ukrainian show business
2021: status and forecast for the event market
Deputy Mayor for Economic Development Andriy Moskalenko joined the discussion about government support for inventors. He mentioned the Support Package from the Lviv Convention Bureau. As part of the program, 45 national and international conferences will receive additional funding for their activities totaling 1 million UAH 
"A year ago, in February, we did not know what we would have to go through. It's February again, and we already understand what a difficult year is behind us, but we hardly know what lies ahead. However, your industry and you in particular have discovered one thing: this industry is not only about emotions, but about a large number of jobs, the economy and development in general, "said Andriy Moskalenko, Deputy Mayor for Economic Development.
Summarizing all the conversations on stage and in the EXPO-zone, we prepared the main insights we heard from the stakeholders:
Projects with different teams, new formats, revenue diversification have made it possible for many agencies to survive, to attract sponsorship campaigns.
Many companies still reduced their staff, retrained. There is an even greater demand for digital professions. Good targetologits, analysts, SMM specialists, SEO experts are a priority.
Creative activity has not stopped when the financial turnover of event agencies has fallen by 70%, staffs have been reduced, agencies are leaving their offices.
During the quarantine market, the rental market did an inventory, joined television projects, created interesting projects, but not always financially profitable. There is a demand for licenses, because many agencies often neglect security, offer cheap prices due to the quality of equipment and unprofessionalism. To defend their rights, it is worth creating associations.
Large conferences are canceled, switched to online or hybrid format. Exhibition centers have been converted into online studios. Unfortunately, no online exhibition has been successful or cost-effective. Everyone is waiting for a return to live communication. It is clear that new security standards need to be devised to be able to hold MICE events.
In dialogue with the government it is not necessary to expect anything, to complain a lot. It is necessary to build a dialogue, unite in an association, prepare a legal basis for fair rules of the game. Unfortunately, during the crisis, the state did not support the industry, but finally saw its importance. 4% of GDP, 2 billion taxes on theater and concert activities – it matters. 
Everyone is tired of online events, but quarantine will last a long time. You need to be able to adapt, look for interesting solutions, be versatile. Have prepared various development scenarios.
Everyone has tried their hand at online events, but do not see prospects there. Online events will never have the same economic effect as live events. The only advantage of online events is the involvement of a speaker who cannot come. The demand for concerts has not disappeared. People are eager to return to a normal rhythm. However, the industry will never be the same again. And this is good. There will be new opportunities. 
Lviv Convention Bureau presented its updated website at the forum. There you can find the section "Plan an event", which will be useful for all inventors. This is a unique catalog of conference locations, hotels, services with detailed information, contacts, gallery, 3D tours.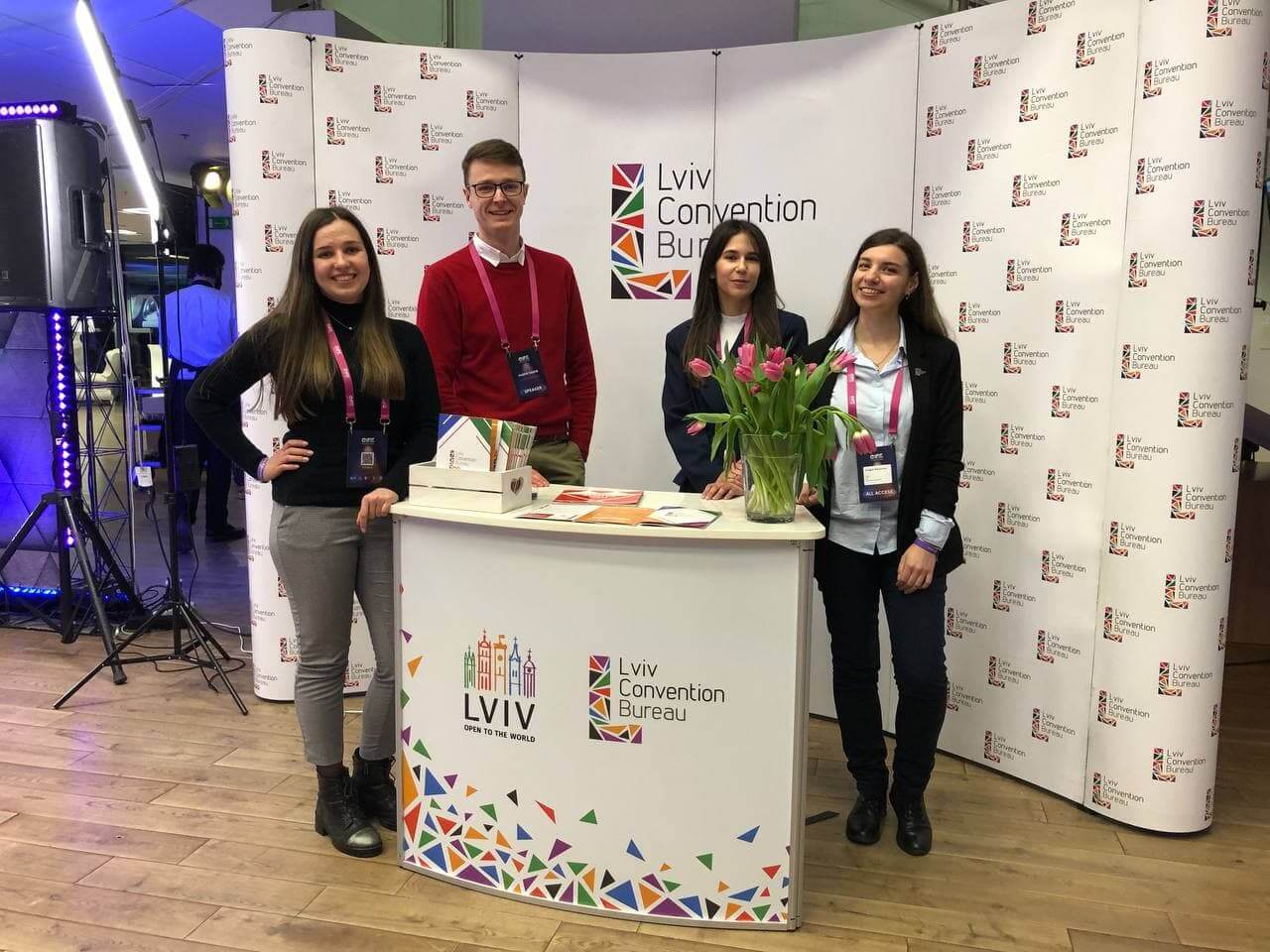 Team also talked about supporting online events. LCB continues the initiative with offline studios. Together with partners, we prepared proposals that include free locations, technical support, translation services, and information support. You can read more here.
The fourth Event Industry Forum brought together a large number of market players who are ready to consolidate forces, joint projects to make the event industry great again. Creating associations to assert their rights, a willingness to seek new security solutions for events, a systematic approach and flexibility give all chances that the industry will recover faster than we expect.