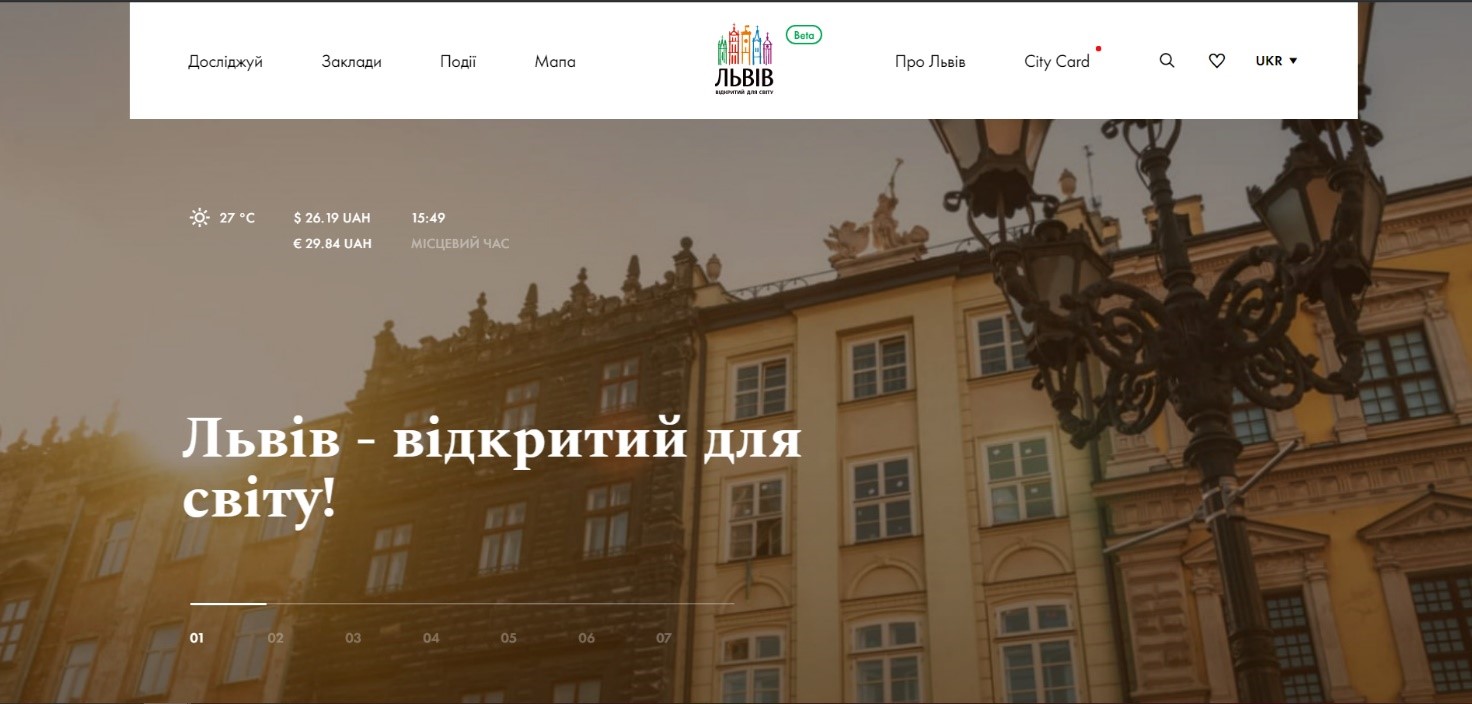 Lviv Tourism Office presented an updated version of the promotion site of Lviv.Travel. The project is aimed at promotion of tourism in Lviv. It is a convenient tool for searching important information about the city's attractions, events and institutions, with the possibility to make your own route or use the services of the guide.
The site has 5 main blocks: explore, events, about Lviv, city card, food and drink.
The site is adaptive and accessible on any gadget – phones, tablets, and computers. There are 2 languages ​​- Ukrainian and English. Lviv.Travel will allows you to book accommodations using services as Booking.com and Expedia, as well as buy plane tickets.