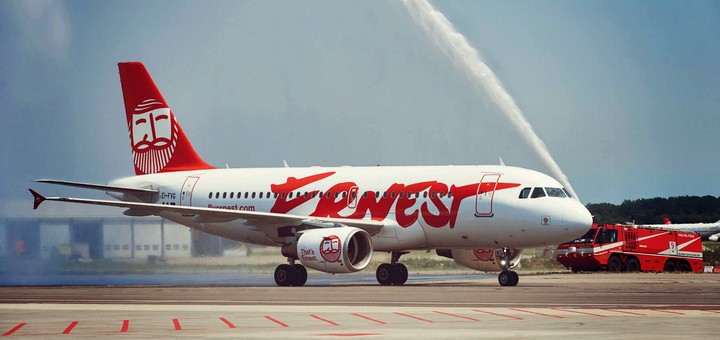 On 20 October the first airplane from Milan (Bergamo airport) arrived at Danylo Halytskyi International Airport "Lviv". Henceforth, regular flights between two cities are operated by Ernest Airlines.
There were 102 passengers on the board, and 99 passengers flew by the return flight to Milan. The ticket for the first flight from Lviv to Milan Bergamo Airport cost almost 100 euros. For subsequent flights, the price starts from 49 euros.
"We chose Milan because it is the financial capital of Italy. And majority of Ukrainians live in this city", said Chady El Tannir, Business Development Director of Ernest Airlines. According to him, the company sold 400 tickets during the first day after the opening of ticket sales in Ukraine.
The flights from Lviv to Milan are operated twice a week: every Friday and every Sunday. And since November airplanes will fly to Bergamo on Tuesday.
Tetyana Romanovska, director of  Danylo Halytskyi International Airport "Lviv" said, "We hope to get 3, 4 or even 5 flights a week after a while".
You can buy tickets for flights from Lviv to Milan and back at the airline official website and at the ticket office at Lviv airport.
It should be noted that in December the airline starts to operate 2 more flights from Lviv – to Naples and Venice, and opens routes from Kyiv.
***
Ernest Airlines is a brand new low-cost Italian airline operating flights between Italy and Albania.